GATLINBURG - 7 PM SUNDAY UPDATE: A 14th person was confirmed dead from the fires that ravaged Sevier County.
Elaine Brown, age 81, of Sevierville was confirmed dead Sunday evening by the National Park Service. Officials said she died as a result of a single-vehicle accident on Wears Valley Road while trying to flee from the fire.
To date, there have been 134 confirmed injuries due to the fire and 1,684 structures have been damaged.
The city has updated its access policy for people wanting to enter Gatlinburg. People can now check in at Gatlinburg City Hall off Highway 321 each day from 8:00 a.m. to 5:00 p.m. for access to their properties. The restriction remains in effect until the city reopens to the general public.
The curfew will continue to remain in place from 6:00 p.m. to 6:00 a.m. nightly.
The Spur Parkway has opened from Pigeon Forge to the Gatlinburg Welcome Center. There will be no access to Wiley Oakley Drive from the Spur, though. Crews said Wiley Oakley Drive and Greystone Heights Road continue to remain inaccessible due to critical utility work, and crews are working to reopen them as soon as possible.
5 PM SUNDAY UPDATE: Sevier County power officials have updated the status of outages after their outage map went offline.
2,539 customers are still without power, but crews said they hope to restore power to most customers by the end of the day.
Crews hope to have all serviceable lines back up and running by Wednesday.
At the height of the storm, more than 13,000 people were without power. Somewhere between 1,500 and 2,000 customers 'no longer exist' after their properties were claimed by fires.
Crews don't have an exact number on how many utility poles were destroyed in the fire. They are still setting up new poles, and believe around 350 were lost.
The Sevier County Sheriff's Office is also looking for a man that went missing around the Ski Mountain Road area in the fires Monday.
The alert was sent out as a welfare check Sunday. They need help locating Mr. Ranbir Bajwa. Bajwa was possibly seen Thursday on foot in Sevier County. Anyone with information is asked to call the Sheriff's Office at (865)-774-3908.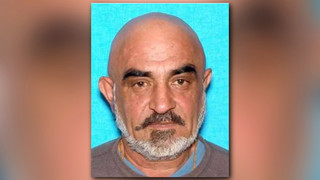 11 AM SUNDAY UPDATE: Despite a wind advisory in effect for Sunday, officials believe rain showers should significantly limit fire activity from growing in the Great Smoky Mountains National Park.
The 17,000 acre Chimney Tops 2 fire is now 38 percent contained and the Cobbly Nob fire is 41 percent contained.
On Saturday afternoon, officials gave an updated list on the names of the victims. So far, info on 11 of the 13 victims have been released.
More than 100 people were injured and 1,400 structures have been damaged or destroyed.
6:30 PM SATURDAY UPDATE: The National Park Service has released an update on the fire and the victims. There are still 13 confirmed fatalities, but new names have been identified. Constance, Chloe and Lily Reed were all confirmed to have perished in the fires. Bradley Phillips, age 59, was also confirmed dead after being discovered off 412 Long Hollow Road. 85-year-old Reverend Edward Taylor was also identified as one of the 13 victims earlier Saturday.
To date, 100 people have been injured by the fires and were treated at Leconte Medical Center.
1,413 structures have been damaged or destroyed by the fire. Sevier County is working to begin rebuilding process and are offering employment assistance to people displaced by the fire.
There are currently 19 crews, 47 fire engines, six helicopters, five bulldozers, and a total of 605 people fighting the Chimney Top 2 Fire as part of a Type 1 Federal Incident Management Team.
The evacuated areas of Gatlinburg are open for access each day from 10:00 a.m. to 5:00 p.m. through a check point at Gatlinburg City Hall via Parkway East (Highway 321) and Glades Road. This restriction, as well as the 6:00 p.m. to 6:00 a.m. nightly curfew, will stay in effect until the city reopens those areas to the general public.
Wiley Oakley Drive and Greystone Heights Road remain inaccessible due to critical utility work. Emergency crews say they are working to reopen those roads as soon as possible.
There is a water boil advisory in affect for Gatlinburg, with the exception of the areas east of City Hall.
Officials released details concerning the coordinated public response in warning the public about the fire storm as it happened Monday. Officials in Sevier County said the command post contacted TEMA requesting an Emergency Alert System evacuation message to be sent to the Gatlinburg area through the Integrated Public Alert and Warning System to cell phones around 8:30 p.m. However, the NPS said communications were interrupted due to disabled phone, internet and electrical services because of the high winds that day.
Officials said this led to a communication failure, leading to the notification not being delivered as planned to cell phones or mobile devices. The NWS was also unable to reach the local command post, so the EAS messages were only sent out through television and radio. Once communications were reestablished, TEMA was able to send mobile messages later asking people to stay off their mobile devices except for emergency use.
"Despite the catastrophic events that created barriers to communication, officials utilized all resources available to them at the time to warn the public of the impending threat," the NPS release said. "The multi-agency response of firefighters, police, and emergency responders continues to work efficiently as they enter the recovery phase."
2 PM SATURDAY UPDATE: In a press conference this afternoon, Pastor Philip Morris said Michael Reed was notified of his wife Constance's death this morning around 10 a.m. Their two children, Chloe and Lily, have not been found yet.
11:45 AM SATURDAY UPDATE: Officials say Wiley Oakley Road will not open today due to "critical" utility work. Walker Trail and Beech Branch will still open at noon. They will still only be accessible from US 321.
4 PM FRIDAY UPDATE: Search and recovery crews were expected to finish a "soft search" of all fire-affected areas of Sevier County and Gatlinburg by 7 p.m. Friday, Sevier County Mayor Larry Waters said.
So far, the number of known dead from this week's wildfires stands at 13. Authorities announced that toll at 11 a.m. Friday and it has not risen, according to Waters.
Authorities say 85 people have sought treatment for fire-related injuries, most at LeConte Medical Center. Most also have been released.
While the soft search will be complete, that doesn't mean all search efforts are over, he said at a 4 p.m. press conference at the Gatlinburg library.
"That is good news that we have not found any more (victims)," Waters said. "While we still grieve for those that we have found."
Waters noted that authorities were not prepared to discuss the exact timeline of evacuation orders Monday, a question that arose at the 11 a.m. press conference.
"As I've said before, there's never been an event even close to what happened," Waters said. "It was a perfect storm."
Authorities also confirmed an earlier report from a family that Alice Hagler was among the victims. Hagler's family revealed was the first earlier this week to acknowledge that she had been killed late Monday.
Also, Gatlinburg City manager Cindy Ogle said a 6 p.m. to 6 a.m. curfew remains in effect Friday into Saturday.
Ogle said Friday's first chance for residents and property owners to view closed areas of the town proved a success. From 10 a.m. to 5 p.m. those who could prove they had ties to evacuated and closed areas in the town were allowed through a checkpoint to look at their property.
It did result in long lines, Ogle acknowledged.
People will also be allowed to pass through the checkpoint on Highway 321 near the town hall during similar hours - 10 a.m. to 5 p.m. - from Saturday through Tuesday.
Ogle said it's hoped that all roads in town will be open to the public Wednesday. Full power is expected to be back up by mid-week next week, authorities said.
Waters also said three roads - Beech Branch, Walker Trail and Wiley Oakley Drive - are expected to reopen about noon Saturday. They have remained closed because of significant damage and hazards, and crews had to spend extra time making them navigable.
People seeking to find a relative or friend who may be missing can call a hot line set up by the TBI: 800-TBI-FIND.
Waters said the TBI has checked out and closed about 150 leads. That doesn't mean there could be 150 missing people, he said, only that some 150 pieces of information have been submitted for investigation.
For those affected by the fire, supplies such as toiletries and clothes can be picked up at a supply center at 149 Cates Road in Pigeon Forge. It'll be open 9 a.m.-6 p.m. Saturday and 1 p.m. to 6 p.m. Sunday. It'll also be open Sunday.
Waters said officials also are working on a site where more donated items can be dropped off. More information will come, he said.
"We recognized that this tragedy happened on a Monday and this is Friday and we need to get some resources to the citizens who have been affected by this fire and need the assistance," Waters said.
A water-boil remains in effect for all those except people who live on the east side of town, Ogle said.
No formal press update is expected this weekend.
Superintendent Cassius Cash of the Great Smoky Mountains National Park said about 17,860 acres have burned including land around Chimney Tops, the origin of the fire in late November that spread to downtown Gatlinburg.
11 AM Friday Update: Thirteen people have died as a result of the wildfires that swept through Sevier County and Gatlinburg earlier this week, officials said Friday morning during a press conference to provide updates on what officials say is one of the deadliest tragedies in Tennessee history.
Twelve of the victims died as a direct result of the fire and one died from a heart attack from smoke inhalation as she ran from the flames.
"It's certainly distressing and sad to all of us and we are extending our sympathy to all of the families that are involved," Sevier County Mayor Larry Waters said. "I can't describe to you the feelings we have to this tragedy and especially the loss of lives."
Authorities have identified six victims so far, although one name they haven't made public, since the family hasn't been notified.
Those named at this point are 71-year-old Jon and 70-year-old Janet Tegler of Canada, and 61-year-old Jon and Janet Summers of Memphis. All four were found in Chalet Village.
May Evelyn Norred Vance, 75, of Gatlinburg, also was identified. She died of a heart attack.
Waters said 85 people – one more than Thursday – have been treated at LaConte Medical Center.
He said 1,000 structures were either damaged or destroyed by the fires.
Waters also added that 90 percent of the city "will be soft searched" by Friday evening.
"We are moving rapidly to complete the search, but I want to make it clear it does not mean the search is complete," he said.
Both of Tennessee's U.S. senators – Bob Corker and Lamar Alexander – attended the meeting.
"We're stunned by this," Alexander said, adding: "My heart breaks for the families who have lost loved ones and their homes. I know you'll be back because you're strong and resilient."
WATCH: Local, state and federal leaders speak during Friday morning's news conference
8:15 PM UPDATE: The Tennessee Emergency Management Agency says the number of people who died from the Sevier County fires is now at 11.
TEMA said 4,871 people remain without power in Sevier County.
A total of 266 people are staying in the two Red Cross shelters in Sevier County - 16 at the Pigeon Forge Community Center and 250 at Rocky Top Sports World.
7 PM UPDATE: Gov. Bill Haslam is suspending a number of state rules and laws to make it easier to provide services to people who are suffering as a result of the Sevier County wildfires and recent tornadoes.
The governor's office announced the "state of emergency" move Thursday afternoon.
The rules and laws suspensions cover several areas.
The commissioner of health now can allow health care professionals licensed outside Tennessee to practice here if assisting survivors or evacuees.
Pharmacists can also give out a 14-day supply of a prescription drug without proper authorization to victims and evacuees. That applies to these counties: Bedford, Bledsoe, Blount, Bradley, Cannon, Cocke, Coffee, Franklin, Grundy, Hamilton, Jefferson, Knox, Lincoln, Loudon, Marion, Marshall, McMinn, Meigs, Monroe, Moore, Polk, Rhea, Roane, Rutherford, Sequatchie, Sevier, Van Buren, and Warren
Residency rules for enrollment in state health programs also are suspended for wildfire and weather victims. The programs are Special Supplemental Nutrition Program for Women, Infants and Children; Renal Disease Program; Hemophilia Program; Children's Special Services; and the Child Safety Fund.
In addition, the commerce commissioner will now be able to coordinate with state-licensed insurance companies to make "reasonable efforts" to help policyholders who have suffered losses, "specifically when a delay in premium payment appears to be the result of a disruption to the mail delivery system or the policyholder's displacement."
Another reprieve allows the Department of Safety and Homeland Security to waive fees for duplicate driver licenses or photo identification licenses issued to those impacted by the disasters.
The executive order applies from Nov. 28 through Jan. 30, 2017.
"The citizens affected by the wildfires and severe storms have already been through so much, we want to make it easier for them to receive the care and services they need as they begin to pick up the pieces and rebuild their lives," Haslam said in a statement. "The state is doing and will continue to do everything we can to support the victims and survivors of these devastating disasters."
4:30 PM UPDATE: At least 10 people now are known to have died in this week's wildfires in Sevier County, according to an update Thursday afternoon.
The number previously was known to be seven. Three more bodies have now been found, according to Sevier County Mayor Larry Waters.
No identities have yet been released. Authorities did not say Thursday afternoon exactly where the bodies were found.
"What a distressing and depressing time it is for all of us, in particular these families. We send them our sympathy and our love and are absolutely distraught about these continuing fatalities that are a result of this unbelievable natural disaster," Waters said.
The mayor said the search of Gatlinburg and other areas impacted by fires is close to ending.
"I think it is fair to say the search is winding down and we have a high percentage of all areas that have been searched," he said. "Whether we will find anymore I cannot tell you that, but I can tell you that a large percentage of the city and county has been searched and hopefully it will be completed tomorrow."
Gatlinburg City Manager Cindy Ogle said homeowners, renters and businesses from evacuated areas that have been closed will be allowed Friday to go back up to check on their properties.
Owners and residents will be allowed access beginning at 10 a.m., according to Ogle. That access will continue until 5 p.m., she said.
It's hoped that that will continue each day Saturday through Tuesday.
"We ask for your patience and that you abide by the limitations. There are still areas that we cannot allow access to due to ongoing search efforts and electrical hazards," she said.
Those areas are Wiley Oakley Road, Beech Branch Road and Walker Trail Road, according to Waters.
The mayor said he hoped by Friday to provide an update on when those areas, where damage is heavy and travel is unsafe, can reopen to the public.
An 11 a.m. Friday update is planned. Tennessee Sens. Lamar Alexander and Bob Corker are expected to attend.
The estimated number of people who went to LeConte Medical Center has risen to 80, according to county officials. Most were treated and released.
Anyone wishing to get access will have to go through a single entry point - located on East Parkway near Gatlinburg City Hall and Glades Road.
Anyone coming through will have to produce proof of residency, such as by a driver's license.
Utility workers and first responders will be working in the area, Ogle said.
"We're also reminding homeowners that the remaining structures on their proper are not safe to enter necessarily," the city manager said. "Even if they do appear to be intact, roof supports and framing may not be stable. By allowing access the city is not implying that private property is safe."
Property owners can bring their insurance adjusters with them, city authorities said.
People may still find downed power lines as they drive through neighborhoods. According to Ogle, the lines are not live.
A couple shelters remain open for evacuees. Those shelters will stay open as long as necessary, Ogle said.
The federal Bureau of Alcohol, Tobacco, Firearms and Explosives is working with the TBI and National Park Service employees in connection with the Chimney Tops wildfire that has destroyed thousands of acres in the Great Smoky Mountains National Park. The ATF has expertise that will help as authorities seek to determine the cause of the main blaze, which advanced over days to Gatlinburg.
All fires in the county and in Gatlinburg are out but here are hotspots, Waters said.
Fire continues to burn in the national park, however.
NOON UPDATE: Rescue crews could potentially finish searching Gatlinburg by Thursday night and city leaders say they are hoping to open the Parkway and River Road by Monday.
Officials during a Thursday morning press conference also said "the goal" is to "allow property owners to access their property" at "the beginning of next week."
The city has lifted its requirement to boil water in the eastern part of the area (the post office on Highway 321 to the eastern city limits), which is currently open to the public.
In the meantime, city and Sevier County leaders also said officials are putting together a computerized map that they will make public later Thursday. The map, which will be updated as the searches progress, will show which structures were damaged or destroyed.
As it stands, the sweeping wildfires that took out large swaths of the area have killed seven people, damaged more than 700 buildings and sent 74 to LeConte Medical Center.
The fire also has destroyed more than 17,100 acres, including almost 10,850 acres within the park.
Officials, however, are trying to remain optimistic.
"We're such a strong community, we're such a family," said Gatlinburg Mayor Mike Werner. "Gatlinburg is the people. It's not the buildings. It's not the stuff in the house. It's the people. We're the strongest community I've ever seen. We're going to come back strong . . . . It's going to happen."
"But now that we are at hour 65, from the beginning of the fires, we have to come to a realization that the potential is great that it could be more of a recovery than a rescue. but we will always hold out hope," Fire Chief Miller said.
The TBI also has set up a hotline to report missing persons. The number is 1-800-824-3463, or 1-800-TBI-FIND.
Officials so far have received 100 tips and are following up on 70 leads at this point.
"We urge anyone who has specific information about anyone who might be missing to call us with that information," said Sevier County Mayor Larry Waters. "We are working with the TBI to form a list and working diligently to try to go throughout that list . . . as expeditiously as we possibly can."
Waters said the county has established two numbers for future donations.
They are: 866-586-4483 and 865-430-7384.
7 PM UPDATE: Wednesday's rainfall will help slow the Chimney Tops 2 Fire for a few days, but will not be nearly enough to remove the threat of the fire.
According to an update from the Southern Area Red Team, which assumed command of the fire Wednesday morning, the fire is about 10 percent contained as of Wednesday evening.
The fire covers about 15,653 acres.
The area around the fire received 1.2 to 1.7 inches of rain, but the area is in the midst of a months-long drought.
"The rainfall received today will only last for one to two days due to prolong drought," the update said. "Fire activity will increase until significant rainfall is received over several days."
A Fire Behavior Analyst with the Southern Area Red Team said indices used to predict fire danger were approaching all-time highs before the rainfall.
"These indices will start to move back towards the same level as before the fire over (the) next couple days if no rainfall is received," the update said. "This means the rain we received may have slowed this fire for a day or two at a critical time, but the threat from this fire is still there."
There are currently 9 crews, 22 engines, 7 helicopters, 4 dozers and 285 personnel working the fire.
President Barack Obama spoke to Gov. Bill Haslam by phone Wednesday to offer support for the residents who are affected by the devastating fire, according to the White House Press Office.
"The President expressed his deepest condolences for the lives lost in the fire as well as his sympathies for the affected residents who may have lost their homes or businesses," a press release said.
FEMA has approved a fire management assistance grant to the state for the necessary resources to respond to the fire.
The President also expressed concern about the tornadoes that hit southeastern Tennessee, the press release said.
Related: Ways to help bring relief to Sevier County wildfire victims
5 PM UPDATE: Three more wildfire victims have been located in Gatlinburg, raising the current death toll to seven, officials said Wednesday afternoon at a press update.
The victims, who still must be identified, were found together off Campbell Lead Road, west of U.S. Highways 321 and 441, according to Sevier County Mayor Larry Waters.
So far no names of any of the dead have been released.
"Certainly I can say at this time that all of us are praying for the families and are very distressed at the loss of life," the mayor said.
Waters also announced that authorities had rescued three people trapped in the fires this week. Two were at the Westgate resort and one person was in a private home off Ski Mountain Road, according to Waters.
"All three people have been cleared medically and released, so that is some good, positive news for a change and we thankful for that," Waters said.
A curfew remains in effect starting at 6 p.m. Wednesday and continuing until 6 a.m. Thursday, according to Gatlinburg City Manager Cindy Ogle.
So far, officials know of 53 people who sought medical treatment as a result of the fires, which began Monday in Great Smoky Mountains National Park and spread toward town. Fires also broke out in the Wears Valley area and in Pigeon Forge.
Waters said more than 400 structures in the county have been damaged or destroyed. Another 300 or so structures in the town of Gatlinburg have been damaged or destroyed, according to Gatlinburg Fire Department Chief Greg Miller.
One active structure fire broke out Wednesday in the Wiley Oakley area off Ski Mountain Road, Miller said.
"As we've said all day, we're still working. This is going to be a process that takes time," Miller said.
Waters said he hoped at a press conference 11 a.m. Thursday to offer more information about when residents can get back into their neighborhoods to check on their homes. Authorities said department personnel have been able to check about 30 percent of homes so far.
The fire that started in the national park and spread toward Gatlinburg has consumed some 15,700 acres, according to Superintendent Cassius Cash. Recent rains are allowing park employees to prepare fire containment lines, Cash said.
An 11 a.m. Thursday update was planned at which Cash said he would have more information about containment efforts in the park.
Some people are asking authorities about how to find missing friends, loved ones or close neighbors. The TBI is setting up a process for identifying people who are missing.
Spokeswoman Leslie Earhart said relatives or people who stayed in regular contact with people who may be missing should called 800-TBI-FIND. They should be prepared to share key, specific information about each person in order to assure the identification process is orderly.
Michelle Hankes of the area American Red Cross said shelters for displaced persons have been reduced from two to one. The LeConte Center has been closed and people are now sheltering at the Pigeon Forge Community Center. She said many area hotels also are taking in those who have been displaced by the fires.
Donations also are pouring in, she said.
"The generosity of East Tennessee, of the country, has been amazing," Hankes said.
She said officials were working to identify central locations for donations because so much is coming in. More information is expected to be released in the future about those locations.
Ogle said a water boil order remains in effect for Gatlinburg residents who everyone except those who live in the eastern parts of the town.
Gatlinburg Mayor Mike Werner said the town has received two checks or pledges for $100,000 - one from a Pigeon Forge business and one from a foundation. City officials are still determining how the money will be distributed.
Waters said officials are working with the state to set up a program that will help streamline the unemployment process for people who are out of work because of the wildfires. A similar effort is underway to streamline the process for people who need to meet with insurance companies if they've lost homes or businesses to fire.
More information about those programs are expected to be released at the 11 a.m. Thursday press conference, Waters said.
11:15 a.m. Update (Nov. 30): Sevier County officials Wednesday morning confirmed that a fourth person died from the devastating fires that swept through East Tennessee and destroyed hundreds of structures and homes during the past two days.
Sevier County Mayor Larry Waters during a press conference Wednesday said at this point first responders have not identified the people they've found. But that - along with identifying and locating missing persons - is the top priority.
Officials said the fourth body was outside Travelers Motel on Highway 321- right outside city limits in the county
"We have teams working to remove the debris that we hadn't been able to get in before," Waters said, adding that the rain "should be of assistance."
He added: "We certainly want to pray for those families, the folks involved in the fatalities. We continue to try to identity them. We haven't been able to yet."
Waters said one firefighter suffered minor injuries and that 45 people were treated at LaConte Medical Center. He did not know the status of the patients but said "many were already released."
Gatlinburg Mayor Mike Werner again thanked the strong support the area has received.
"We're going to be OK – that's our message – we're going to be OK," Werner said. "If you really want to do something for Gatlinburg . .. come back and visit us…. The beauty of this right now is we have so many people wanting to help it's almost overwhelming. We're going to be aback on our feet, we're going to be OK."
He talked about personal losses including his home and business, but said "we're more concerned about everyone else."
7 a.m. Update (Nov. 30, 2016) Gatlinburg city officials are asking customers to conserve their use of water as much as possible.
The firefighting activities combined with the water loss from burned structure has placed a significant demand on water resources in Gatlinburg.
City leaders are also advising for customers to boil water prior to drinking it or using it for food preparation. A water boil is in place due to the heavy demand on the city's water system.
Authorities advise customers to strain water through a clean cloth to remove any sediment that may be present, and to heat the water to a boil for up to a minute to insure disinfection.
On Wednesday, the Knoxville Police Department deployed a search and rescue team to first responders in Gatlinburg and Pigeon Forge.
6 a.m. UPDATE (Nov. 30, 2016): Emergency crews worked through their second consecutive night into Wednesday morning to stop deadly fires burning in Sevier County.
A strong storm system is moving through East Tennessee, and while it promises to bring plenty of rain beneficial in keeping fires from spreading -- it also brings more gusting winds that could potentially make firefighting efforts more difficult. Some areas could see anywhere from 2 to 5 inches of rain, and minor flooding could also be a concern if the rains pour in the same area for too long.
A tornado watch is in effect for Loudon, Monroe and Roane counties through 11 a.m. ET Wednesday.
No new information has been given on the status of the fire or the number of injuries since Tuesday afternoon. Three people in different parts of Gatlinburg where confirmed to have died between Monday and Tuesday, and more than 15,000 acres have burned in the last two nights. Officials are calling this the worst fire for Tennessee in 100 years.
The next briefing on the status of the fire and potential casualties is scheduled for 11 a.m. Wednesday.
The status of a few buildings in the Gatlinburg area that were either reported intact or were claimed by the fire can be found here.
Both Sevier and Cocke County schools will be closed again tomorrow.
The Red Cross is accepting donations, and you can easily donate money to relief efforts on your mobile phone by texting "REDCROSS" to 90999.
WBIR will continue its on-air coverage of the fire starting tomorrow at 4:30 a.m. You can watch on Channel 10 or live on our Facebook page.
6 PM UPDATE: The National Park Service said Tuesday night the fires in Great Smoky Mountains National Park and the Gatlinburg area have burned an estimated 15,000 acres so far.
Starting Wednesday, ongoing fires will be managed by a team of federal and state team members from around the nation. The team is used in times of natural disasters, according to the Park Service.
Also, the LeConte Lodge up on Mt. LeConte escaped fire damage. Historic cabins in the Elkmont Campground area saw roof damage because of high winds that struck late Tuesday and early Wednesday.
Some roof repairs will be needed, according to the Park Service.
4:15PM UPDATE: The bodies of three people have been found so far in the aftermath of this week's wildfires in Sevier County, officials said Tuesday.
Sevier County Mayor Larry Waters called the discovery "devastating news." The names of the dead have not been released while authorities contact family members, he said.
"We extend our prayers to the families," Waters said at a 4 p.m. press conference.
Gov. Bill Haslam said the blaze, which spread rapidly Monday afternoon, was the state's largest in the last 100 years. About 100 pieces of fire equipment on hand as well as some 400 personnel working to put out lingering fires, he said.
"This is a special place in the state of Tennessee," Haslam said. "Millions of families have come here and will continue to come here."
Many people have "heavy hearts" about the fire, the governor said, but he also pledged that Gatlinburg and areas affected by the fire will rebound. He added he had just spoken with President-elect Donald Trump and Vice President-Elect Mike Pence about the disaster.
A curfew will be in place from 6 p.m. Tuesday to 6 a.m. Wednesday in Gatlinburg, officials said.
U.S. Rep. Phil Roe of Johnson City praised emergency workers who worked late Monday and early Tuesday to clear people out from homes amid the fires.
"I'm convinced the death toll would be much higher if not for their quick decisions," Roe said.
Gatlinburg Fire Department Chief Greg Miller said firefighters were encountering multiple downed trees and power poles that impeded their progress. Roads can't be opened until blockages are cleared, he said.
Miller also noted more high winds could move in late Tuesday and early Wednesday, further complicating firefighting efforts. The projected storms are expected to bring more rain.
Firefighters still are battling hotspots in the town, he said.
Mayor Mike Werner of Gatlinburg said both he and City Manager Cindy Ogle lost homes in the blaze.
"It's a little numbing to be honest with you to see the extent of the damage," Haslam said.
Fires broke out in so many different places, the governor said, that is was a "mini-miracle" that firefighters were able to keep the damage to what it was.
Waters said about 70 structures suffered damage in the Wears Valley area and 70 structures suffered damage in the Cobbly Nob area near Pittman Center.
Haslam said the disaster is affecting thousands.
"I have so many friends who I have heard from this morning who have said, 'I've lost my house,' " the governor told 10News.
3:58 UPDATE: Knox County has sent a mobile unit from its forensic center to Sevier County, Michael Grider, communication director for Knox County, has confirmed.
Grider would not say whether anyone has been killed from the fires but said the only time as unit is sent is when a local jurisdiction requests one.
A mobile unit that often serves as mobile morgue since it can store bodies in a controlled environment.
Also, Pigeon Forge has halted evacuations and most businesses there are now open.
3:45 PM UPDATE: The town of Gatlinburg says that because of this week's wildfires it is canceling the annual "Fantasy of Lights" Christmas parade that was set for Friday, Dec. 2.
Also, more than 120 Tennessee Army National Guard soldiers are set to arrive in East Tennessee later Tuesday to help Sevier County Emergency Management personnel with transporting first responders. They'll also be removing "light debris" and checking on residents affected by the fires.
The soldiers are based in towns that range from Maryville to Newport to Knoxville.
"The Tennessee National Guard is uniquely qualified to not only fight our nation's wars, but also to respond to emergency operations here at home," Maj. Gen. Max Haston, Tennessee Adjutant General, states in a news release. "We are working closely with the Tennessee Emergency Management Agency, numerous other state agencies and the local responders in Sevier and surrounding counties to assist in whatever is required to save lives and property."
2:15 P.M. UPDATE: From Gov. Haslam: "We will do all we can in the coming days and weeks to help these communities rebuild and recover. The state has worked with local officials to provide a coordinated, multi-agency response to help evacuate residents and visitors and contain the fires, and we are grateful to the emergency personnel who have worked tirelessly to help in these efforts."
1:30 PM UPDATE: Gov. Bill Haslam, the director of the state's emergency management agency and others are expected to review fire sites in Sevier County at 2:30 p.m. Tuesday.
Earlier Tuesday, Haslam tweeted that the state was providing "coordinated resources including National Guard to help Gatlinburg, all those affected by devastating fires in (Great Smoky Mountains National Park)."
Meanwhile Gatlinburg emergency dispatchers are asking that people refrain from calling 911 unless it's a dire emergency. They are swamped with calls and are struggling to keep up with demand.
12:30 PM UPDATE: Gatlinburg officials say they are not aware so far of fatalities from overnight fires, but injury reports continue to come in.
LeConte Medical Center has taken a total of 16 patients related to the fire, five or six of whom were transferred to University of Tennessee Medical Center, according to marketing manager Amanda Paletz. One person was released.
The medical center continues to receive patients, according to Paletz. LeConte Medical Center is one of the nearest treatment centers in Sevier County
According to UTMC spokesman Jim Ragonese, the hospital in Knoxville has received at least 10 patients with injuries that range from critical to minor.
Three people who suffered severe burns in the fires have been transferred to Vanderbilt University Medical Center in Nashville. They remain in critical condition, according to WSMV-TV.
Great Smoky Mountains National Park remains closed today as authorities assess the damage.
Among the many locations evacuated late Monday was the Tremont Institute, a non-profit park partner, on the Townsend side of the park.
As a precaution, according to marketing manager Heather Davis, more than 100 students, teachers and staff from the campus were moved. They were taken by bus to Maryville church that's been designated as a Red Cross shelter.
Visiting students and teachers then were picked up by buses form their school systems and taken to their homes, according to Davis.
Tremont's staff is staying away from the site for the moment, according to Davis.
"Although there was no immediate danger of fire at Tremont, Great Smoky Mountains National Park is closed due to downed limbs and more severe destruction on the Gatlinburg side of the park. Programming will resume when it's safe.
11 AM UPDATE: More than 400 firefighters so far have spent the past two days battling wildfires that have devastated Sevier County and led to the evacuation of 14,000 residents, destroyed hundreds of structures, burned down 70 homes and taken out large swaths of the area.
However, so far no one has died and officials have received no missing person reports. Twelve people were treated to nearby medical facilities for non-life-threatening injuries. Another 2,000 are at Red Cross shelters.
During an 11 a.m. press conference Tuesday, Sevier County and Gatlinburg leaders said first responders are still fighting what they called "a fire for the history books" and will do so for quite some time.
They are urging anyone in the area to not use WiFi devices, so that they don't "bog down" the same system that emergency personnel also are using.
"I can tell you we won't stop until we reach each and every property," said Gatlinburg Fire Chief Greg Miller. "We are grateful that the downtown area has remained largely intact."
Watch: Mayor: Gatlinburg will rebuild"
Miller said on Monday some 200 firefighters throughout the region pitched in to battle the blazes. Another 212 relieved those crews on Tuesday morning.
As it stands, fires have claimed more than 150 structures in the unincorporated part of the county and more than 200 in the cities. At least 70 homes have been destroyed.
"I have never seen an event like this and it's going to take some time to recover," said Sevier County Mayor Larry Waters. "Yet we remain overwhelmed by the incredible response of this community, region and state, which we feel is indicative of how we will move forward and rebuild these cities."
Gatlinburg Mayor Mike Werner said fires have affected roughly half of his city's 10 square miles and damaged more than 100 structure.
"But Gatlinburg is a very strong, very resilient community," Werner said. "We will rebuild and we will remain the premier resort community that we are."
Gatlinburg's fire chief said the community so far has received support from people throughout the country. But, he said, they are urging residents to not return until the "emergency phase" is over.
He doesn't know at this point when that will be.
Click links below for more coverage:
National Guard helping fire evacuees, residents asked to stay off cell phones
Ripley's Aquarium animals are safe
Arrowmont School survives wildfire
Shelters open for wildfire evacuees
Shock, horror, hope: People fleeing the flames
Dolly Parton heartbroken; Dollywood closed but no damage
© 2018 WBIR.COM