COLUMBIA, S.C. — Columbia's Main Street has seen a flurry of activity in the past few months with new businesses opening and established businesses growing and shuffling locations.
Here's a look at some of the big changes in 2019.
Market on Main officially opened Friday, Dec. 13. The restaurant/bar/market in the Meridian Building at 1320 Main will offer dine-in and take-out breakfast, lunch and dinner, a full-service bar, indoor and outdoor dining, and a market stocked with local produce and food products. The market's outdoor space incorporates the footprint of the former Chez Fabric building and will eventually become an outdoor entertainment space with a raised stage for live music, a 20-foot LED screen for movies and sports, and an 18-tap self-serve beer wall.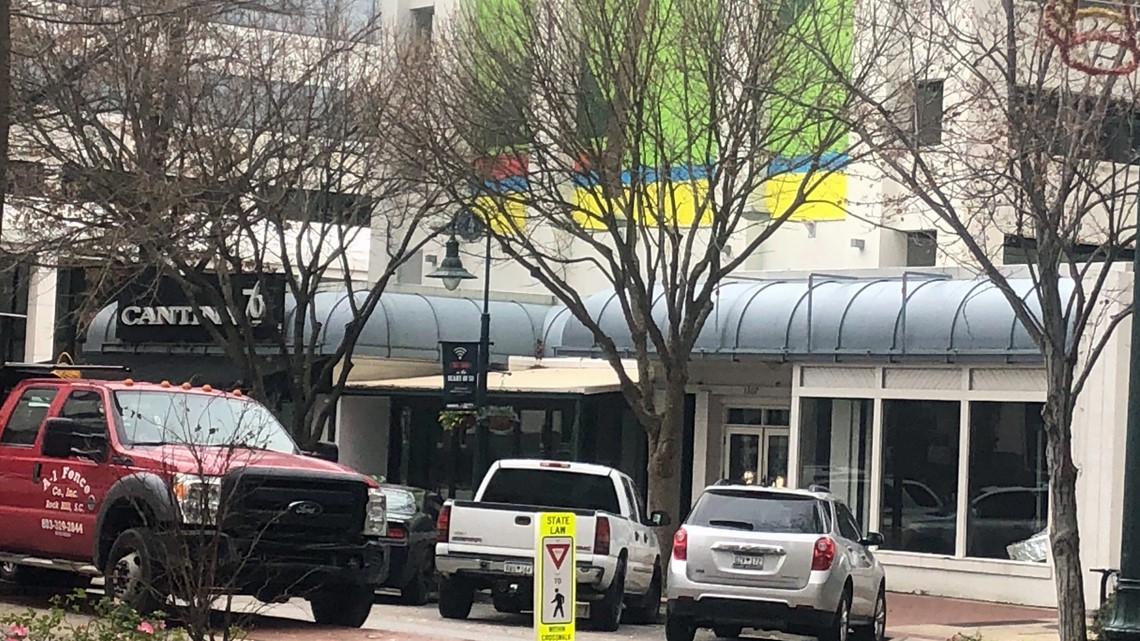 Across the street, Cantina 76 is expanding the location at 1301 Main (Main and Lady) by adding the rental space next door. The additional 1,600 square feet will include new bathrooms, double the size of the bar and increase the number of indoor seats for dining. On the front of the building, floor-to-ceiling windows will allow Cantina to open up the restaurant along Main Street. The restaurant remains open while the expansion takes place and construction should be complete in early 2020.
Ally & Eloise Bakeshop moved from the 1600 block into Arcade Mall at 1332 Main. The bakery offers macarons, cookies and scones, and cakes.

The Venue at 1624 Main became The Main Course incorporating the former Michael's restaurant and Topgolf Swing Suite virtual gaming stations on the first floor of the four-story building. The second floor has become a jazz club/event space called The Main Stage. Owner Scott Middleton plans more changes on the third and fourth floors of the building in 2020.

Al-Amir Mediterranean restaurant moved from the 1700 block, at corner of Main and Laurel, to the corner of Main and Confederate, in the evolving Cottontown neighborhood.
Transmission Arcade is set to open at 1712 Main, the former location of Local Yokel across from the Richland County Courthouse. Transmission will feature a rotation of classic video arcade games, a full- service bar, and food from Smokey Loggins – a popular mobile barbecue vendor that will have a permanent brick-and-mortar home at the arcade.
The Joint at 1710 Main opened early-2019 and serves lunch and evening tapas and craft cocktails while highlighting local and national jazz acts.
Vino Garage re-opened in the former DER Kitchen location at 2501 Main.