ATLANTA — "What Men Want," starring Taraji P. Henson and Tracy Morgan debuts in theaters nationwide this weekend.
The film is a remake of the classic, "What Women Want" starring Mel Gibson and Helen Hunt (2000).
The new adaptation features Henson as a budding sports agent who after a freak accident, gains the ability to read the thoughts of men around her.
Henson and Packer caught up with The A-Scene's Francesca Amiker for a look behind the scenes of filming that took place in Atlanta.
Henson, who made her first on screen debut in 1997 with a cameo on the sitcom Sister, Sister, spoke with Amiker before accepting a star on the Hollywood Walk of Fame, an accomplishment she says still feels unreal.
"I think it's going to hit me at the ceremony," Henson said.
Production for "What Men Want" not only filmed in downtown Atlanta, but it is also the location of its storyline, which was a surprising first for the star.
"This was the very first time that I did a movie (in Atlanta) that was made for Atlanta," said Henson.
Behind the Scenes : 'What Men Want' filmed in Atlanta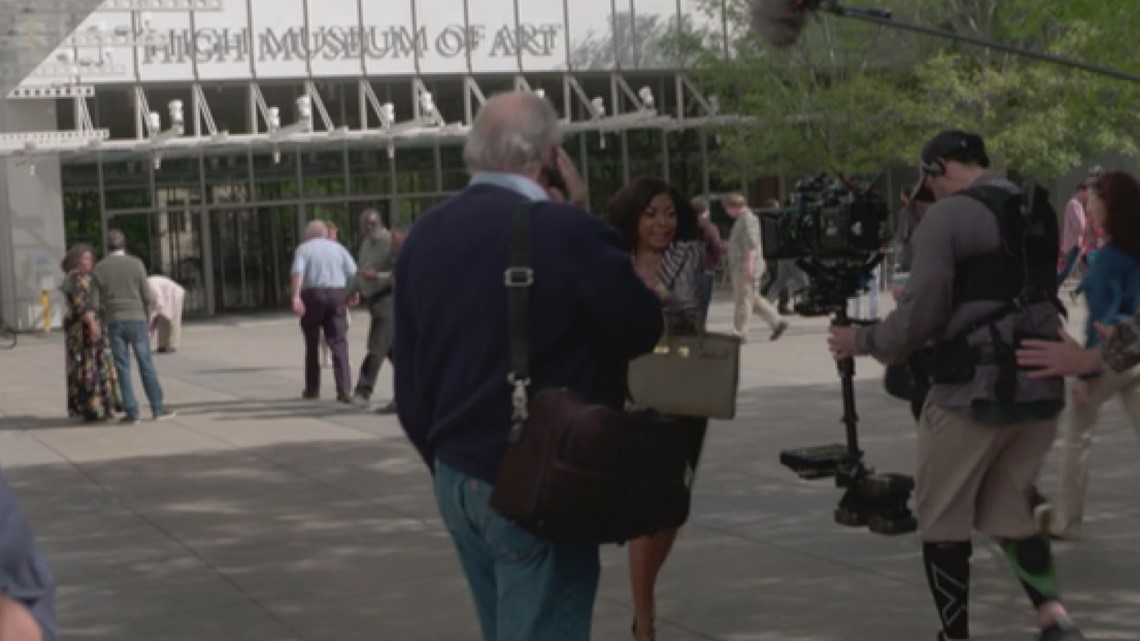 It was the directors, Adam Shankman and Will Packer, who strongly suggested that the film was set in Georgia during production.
"Atlanta has all the amazing looks and backdrop, when you're a director, you're looking for all the different things that will look great on camera," Packer said. "It seemed like the most obvious place," Shankman shared.
The star power packed into this two-hour movie is unmatched. Movie-goers can catch appearances from of Mark Cuban, NBA vet Grant Hill, Erykah Badu, and Falcons running back Devonta Freeman to name a few.
Although the film is a romantic comedy featuring the likes of Tracy Morgan, Tamela Jones, and a host of other funny cast mates, Taraji notes that her character's struggle with advancement in the workplace is a very real issue that women experience daily in the real world.
Paramount Pictures
"Were not making this up, this is very serious," Henson reflects..
"I want people to leave laughing wanting to see it again because they realize it's about something more." They hopes to bring light to a very real situation through laughter," Shankman said
Paramount Pictures
"What Men Want" debuts in theaters nationwide on Friday February 8, 2019.