Beau Coffron has catapulted school lunches to the next level.
Coffron, the father of three behind the Lunchbox Dad blog, designs crazy adorable meals. It all started after he sent his daughter to kindergarten with a Hello Kitty-themed lunch six years ago.
(Editor's note: Lunchbox Dad is a partner of Grateful.co, which is part of the USA TODAY NETWORK.)
As his family grew to include two sons, the lunches evolved into a wider variety of pop-culture characters.
He has sent his kids to school packing edible depictions of "Guardians of the Galaxy,""Star Wars" and "Ant-Man and the Wasp."
Some dads have sports; this dad has artfully packed school lunches
These lunchtime masterpieces may make parents who shove a sandwich, chips and fruit in a bag and call it lunch feel lazy.
Coffron, who makes the unique creations once a week for Monday lunches, realizes the intricate meals may not be for every parent.
But his labor of love began as a way to connect with his oldest child, and now it helps him bond with all three of his kids, ages 11, 8 and 4.
"It helps me pay attention to what they're into and what's going in their life. I think, 'What are some lunches I can make for that?' And that gives us something to talk about. It has brought us all closer together." he said.
And it's not like Coffron has a bunch of extra time to make the works of edible art. The 40-year-old married dad works full time in social media in the Oklahoma City area.
Once all the ingredients are assembled, a typical themed lunch takes about 20 minutes to prepare on a Sunday night, he said.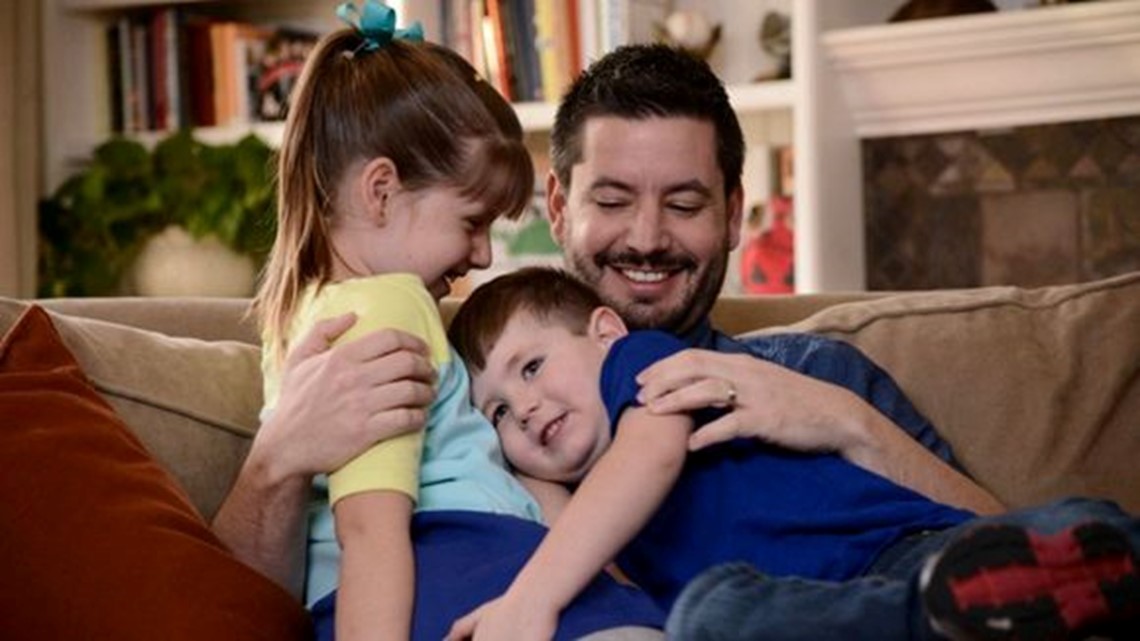 The special lunches have been a success with getting his kids to like new foods
Coffron said he has given his oldest, who's entering the sixth grade, the option of no longer taking her Monday character-themed lunch to school.
"I've told her if she ever feels like she doesn't want them anymore, it's not going to hurt my feelings. But she still wants to. So until then, or until she goes away to college, I'll keep making them," he said.
A bonus of the hours and hours he has spent on making lunches over the years is that his children have expanded their palates.
For some lunches, he has used fruits and vegetables that his kids have declared they didn't like but ate once artfully displayed, including snap peas, broccoli, kiwi, mango and dried fruits.
Little things you can do to make your kids' school lunches special
To be a hero to your kids when it comes to school lunch, you don't need to make a masterpiece.
All you need to do is pack a note, Coffron said. With every special Monday lunch, he includes a note taped to the inside of his kids' lunchboxes.
"I really think that my son likes that more than the lunch," Coffron said.
Another simple trick? Use a cookie cutter.
"Just use it on bread or sandwiches or fruits or vegetables. Cut them into fun shapes for the kids. It's a great way to start," he said.
Recreate the lunches: Coffron includes recipes, directions and videos for the lunches he makes on his blog, Lunchbox Dad.