COLUMBIA, S.C. — Collard Greens, Lettuce, Parsley, and Cauliflower are all on the menu at News 19. These plants are thriving in early January after a very mild start to the winter. While these greens aren't always guaranteed to survive this late into the winter in South Carolina, the mild start to winter has clearly extended our harvest season into January this year.
The plants were protected with a frost cloth for just one chilly night in November where temperatures dropped into the low 20s. There was heavy frost on the plants in December during another night in the 20s, but all the plants made it through unfazed. Typically, Romaine Lettuce will survive temperatures down to about 30, but Collard Greens, Cauliflower, Bok Choy, and Parsley can survive temperatures in the 20s.
Is there a way to harvest Collards and Lettuce without ruining the plant?
We wanted to experiment with two different harvesting techniques to see if we could get the collards and lettuce to produce more tasty greens for us into mid-winter. Our first method was gentle. We took off just the outer leaves of some collards and lettuce keeping the central growing point untouched. This ensures the plant will continue to grow, but it doesn't guarantee that the lettuce will stay young enough to taste good (lettuce doesn't taste good when it begins to mature into bloom).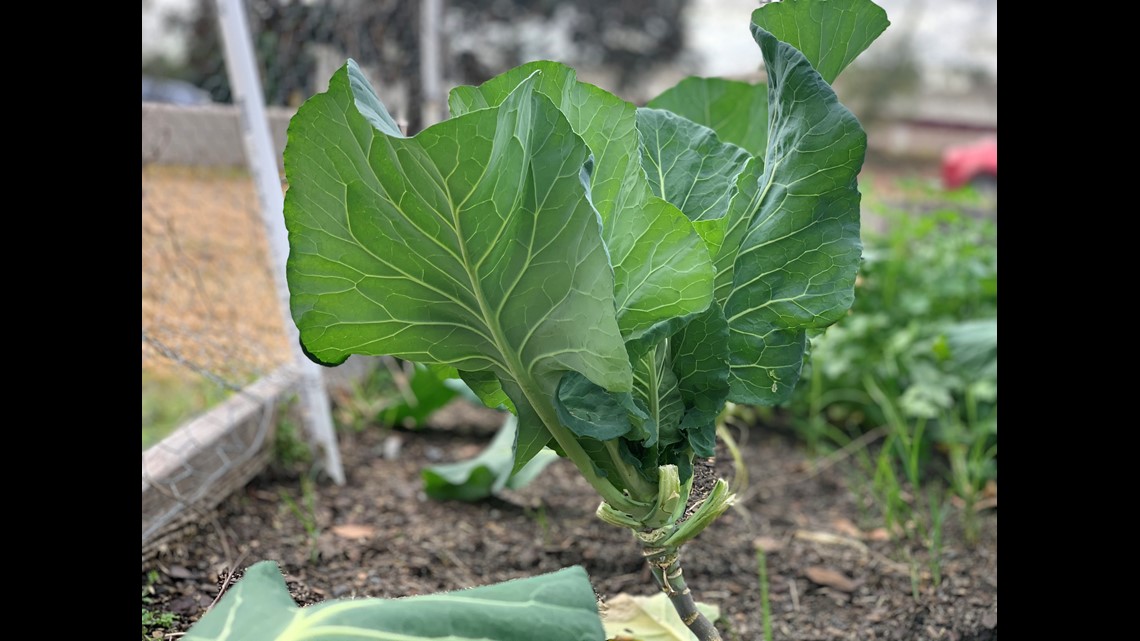 The second harvest method we used was faster, but a little more extreme. We decided to cut the entire stem of the collards and romaine lettuce so we could get a full harvest in hopes that the plants will create new offshoots and grow back. We have observed lettuce will return of cut all the way back in a few weeks. Many gardeners avoid this problem altogether by planting new lettuce seeds every 2 weeks and picking the oldest plants. We're not opposed to trying that idea out in the future!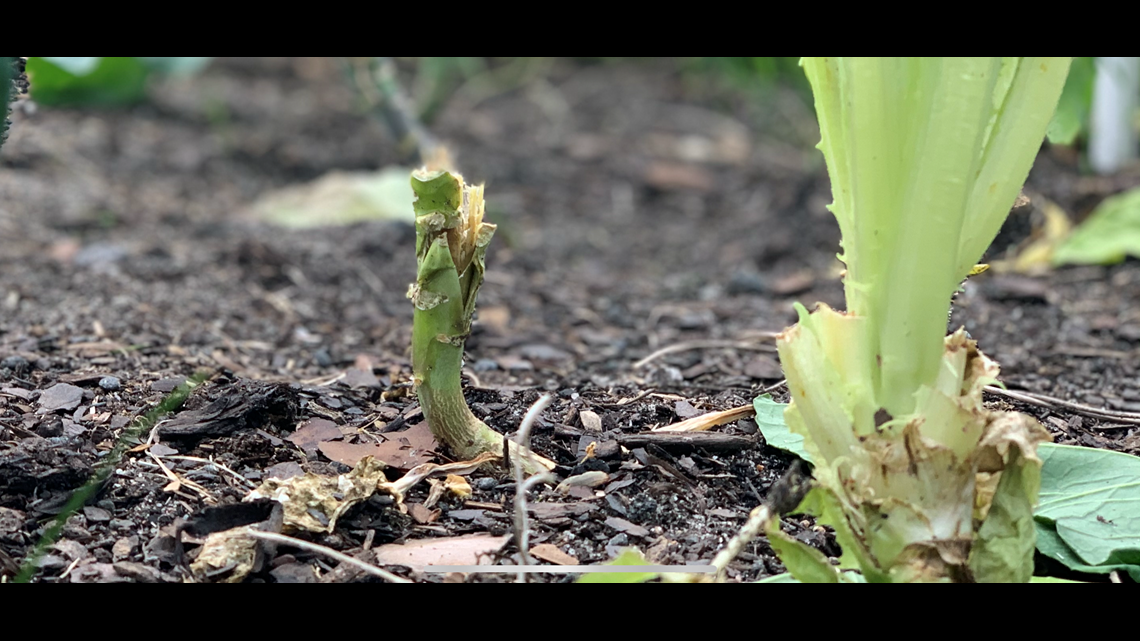 How about the cauliflower?
The cauliflower was one of the first things Alex planted in the garden in September and it looks like it's the last to be picked. The heads started to pop up over the holidays and now they're close to picking size. Stay tuned because we're picking Cauliflower soon!