January 2020 was off to a very warm start in South Carolina and across much of the southeast. All the plants in Gandy's Garden are still green and healthy. We even harvested cauliflower, collards, and romaine this month. I decided to try an experiment to see just how truly spring-like it's been. I sowed broccoli and spinach seeds in the middle of winter.
When to plant Broccoli and Spinach?
Broccoli and Spinach can handle temperatures into the low 20s when mature which make them a great Fall or Spring plant for any South Carolina garden. It's recommended you sow broccoli and Spinach seeds about 3 months before the first freeze in the Fall and about a month before the last freeze in the spring. In the South Carolina midlands, the last freeze is March 30th on average and the first freeze in the fall is November 3rd on average. The best time to start broccoli and spinach seeds are in early August for the fall Garden or late February for the spring garden.
Broccoli and spinach can survive temperatures into the 20s when mature, but don't like excessive heat. Too much cold or heat can kill the plants or force them to mature too soon to harvest.
Mild winter weather isn't a good time to plant cold sensitive plants.
Make no mistake, January is not the right time to sow broccoli or spinach in the South Carolina midlands outdoors, even if there's a mild spell. There's just too much of winter cold left to plant anything in mid winter that can't handle temperatures below 20 degrees.
I sowed these seeds on January 3rd and 9 days later, they sprouted. The average temperatures have been typical for mid-march, so these seedlings truly believe spring is around the corner – but it's not!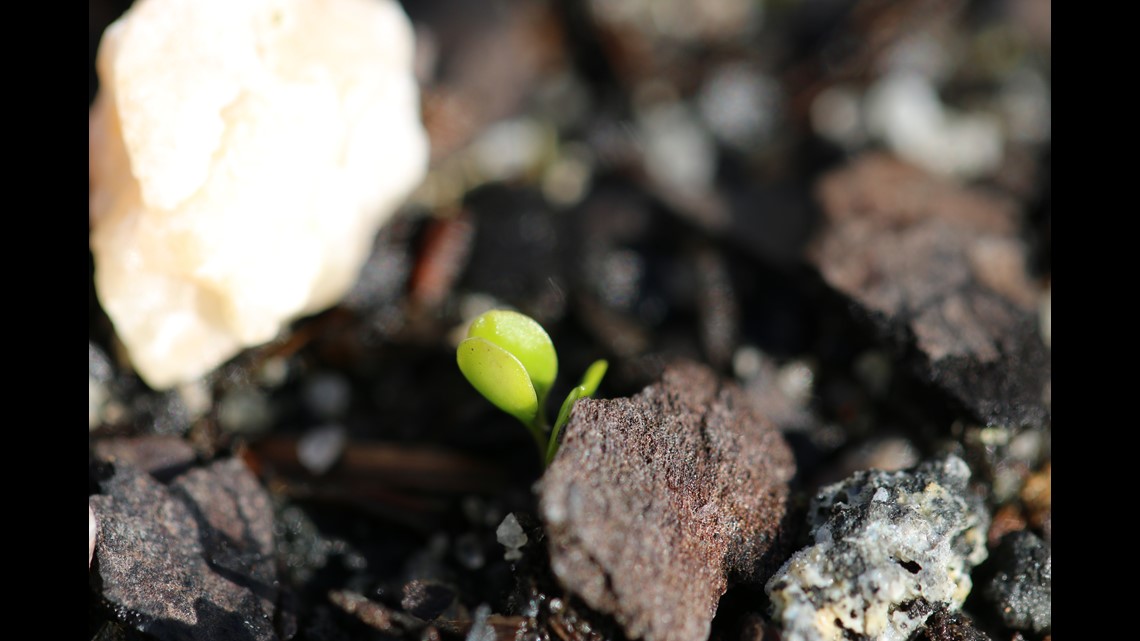 I sowed these seeds a test. I believe, with the right protection, there's a chance for these broccoli and spinach sprouts to survive the rest of winter, but they may not. Broccoli and Spinach take about 10 days to germinate from seed, even longer if soil temperatures are below 50 degrees.
Even spring can get cold.
Although the last freeze is March 30th on average, cold temperatures can linger into April. In 2019, temperatures dropped to 32 degrees at the Columbia Airport, which is cold enough to damage tender plants. Every April from 2010 to 2019 dropped into the 30s for at least one night, which is sometimes cold enough to damage sensitive plants. Although Broccoli and Spinach can survive these temperatures easily, warm weather crops cannot so keep in mind that it can get cold in spring even if there are mild spells in the winter.