FOREST ACRES, S.C. — Richland Mall in Forest Acres has taken another hit as Regal Cinema's Regal Columbia 7 on the building's rooftop has permanently closed.
It's unclear exactly when the theater, at one time a popular spot in the Columbia area, last closed its doors, but it was recently. News19 contacted Regal Cinemas corporate office for more information on the closure but has not heard a response yet.
A sign on the door at Regal Columbia 7 said "we deeply regret to inform you that this location is now permanently closed." It asks patrons to visit one of the three remaining Regal locations in Harbison, the Village at Sandhill, and Lexington.
The rooftop location opened in 1990 and was first operated by Litchfield Theaters.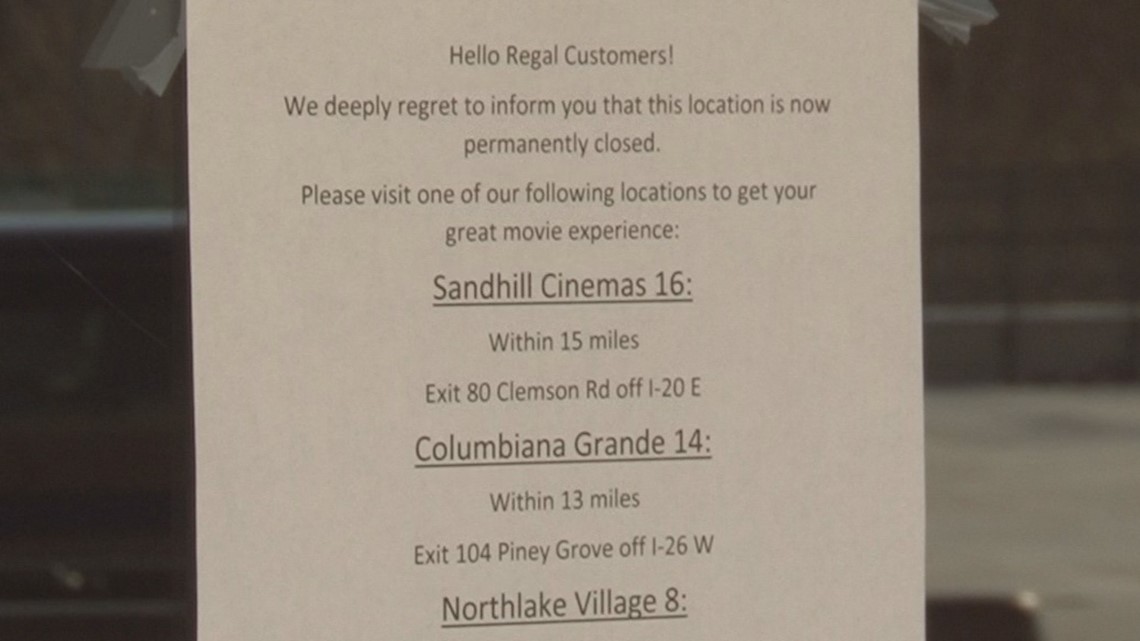 That means the mall at 3400 Forest Drive, once home to Parisian, Bonwit-Teller, Dillard's, S&S Cafeteria, and a variety of smaller stores, has only two retail stores remaining: Barnes & Noble and a considerably downsized Belk.