SACRAMENTO, Calif. — A purchasing limit on some items, including toilet paper, back in effect at Costco is causing some headaches for shoppers in the Sacramento region.
In late September 2021, Costco Chief Financial Officer Richard Galanti announced in an earnings call the company is going to limit purchases on certain items as supply chain issues impact the warehouse retailer.
The Costco warehouse on Expo Parkway in Sacramento said they've had a limit on toilet paper purchases for about a month. A representative for the warehouse said they are limiting one purchase of toilet paper to one customer. They emphasized they are doing their best to keep up with customer demands.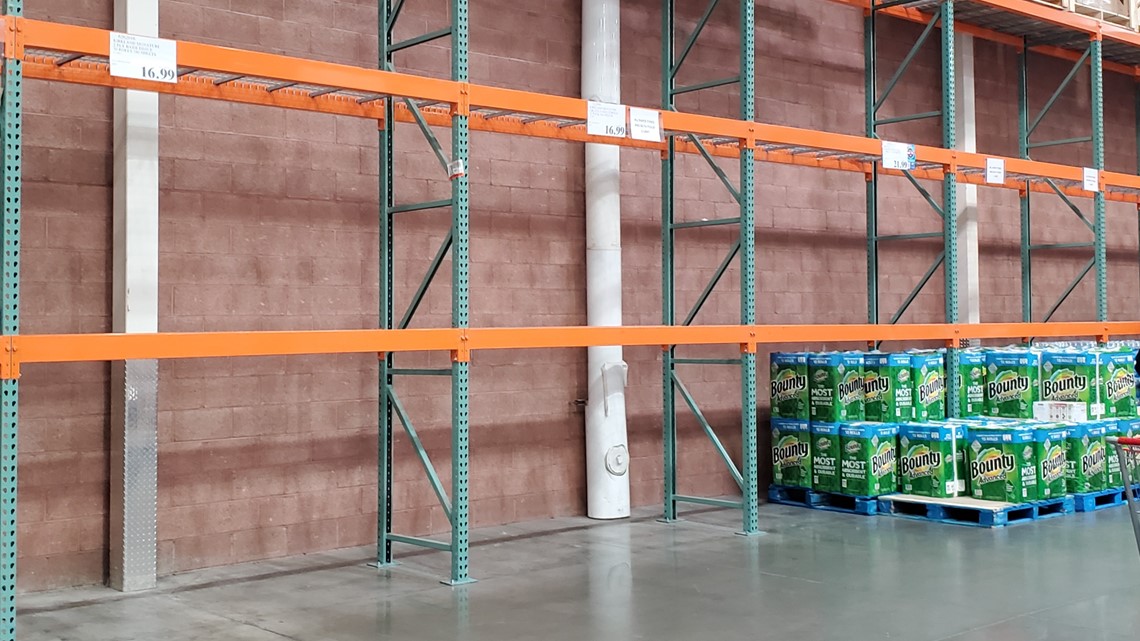 Along with toilet paper, Costco has limits on roll towels, Kirkland brand bottled water and cleaning supplies. These items are in high demand due to the delta variant of COVID-19, USA TODAY reports.
The company's last COVID-19 update, dated Aug. 28, generically states "Some warehouses may have temporary item limits on select items."
ABC10 reached out to the distribution center in Livermore for an update on how this is impacting California warehouses. The article will be updated when we receive a response.