"I called my boss on Sunday, and I told him, 'I hit the lottery and I'm not coming back,'" Keown said. "I loved my job, but I'd been thinking about retiring for a while."

He bought the winning ticket from the Circle K on Galene Drive in Louisville for the Aug. 19 drawing.
Lottery officials said the ticket matched four white ball numbers and the Powerball to win the game's $50,000 prize. Keown chose to add the Power Play feature, multiplying his winnings by the Power Play number drawn, which was two.
The release said he checked the numbers on his phone the following morning when he saw all but one number matched.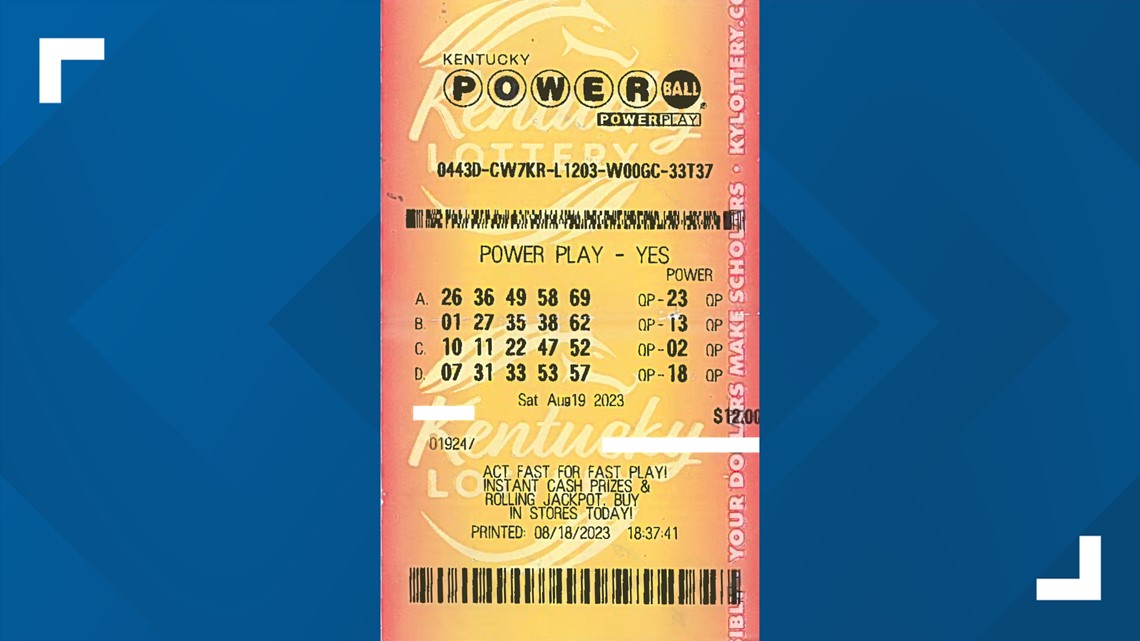 "I looked at it four times… that number's got to change, but it didn't," Keown said.
Lottery officials said he was excited to share the news with his wife, Monta.
"We had just gotten off the phone and then he texted for me to call him as soon as I could. I panicked thinking something was wrong," Monta said. "He told me, 'I just paid off my bills.' I said, 'You did what?' 'I just paid off my bills. I just won $100,000!'"
After taxes, Keown and Monta walked away with a check for $71,500.
"I'm just over the moon and excited for him," Monta said.
The couple told officials they have a "weakness for disabled cats" and plan to support their local rescue shelters, as well as buy a property on the lake.
Lottery officials said Circle K will receive $1,000 for selling the winning ticket.
Make it easy to keep up-to-date with more stories like this. Download the WHAS11 News app now. For Apple or Android users.