COLUMBIA, S.C. — South Carolina House and Senate committees could soon send their proposed redistricting maps to their whole chambers.
The House Judiciary Committee is scheduled to meet Tuesday to discuss the maps of the 124 House districts released late on Nov. 8. The House Redistricting Ad Hoc Committee will meet at 10 a.m., ahead of the full House Judiciary Committee at noon in Room 110 of the Blatt Building. If the committee passes the maps, they will be sent to the House floor.
The South Carolina League of Women Voters had serious reservations saying the House maps lack fairness because they protect incumbents and try to give the Republicans more power.
The line between House 73 (representing the Harbison State Forest/Monticello Road area) and House 77 (representing the area north of I-20 to Blythewood) would be re-drawn, shrinking House 77 and enlarging House 73.
House 80, represented by Democrat Jermaine Johnson, is moved to Charleston County (Mount Pleasant) and the former Richland County district is absorbed by districts 70 and 52.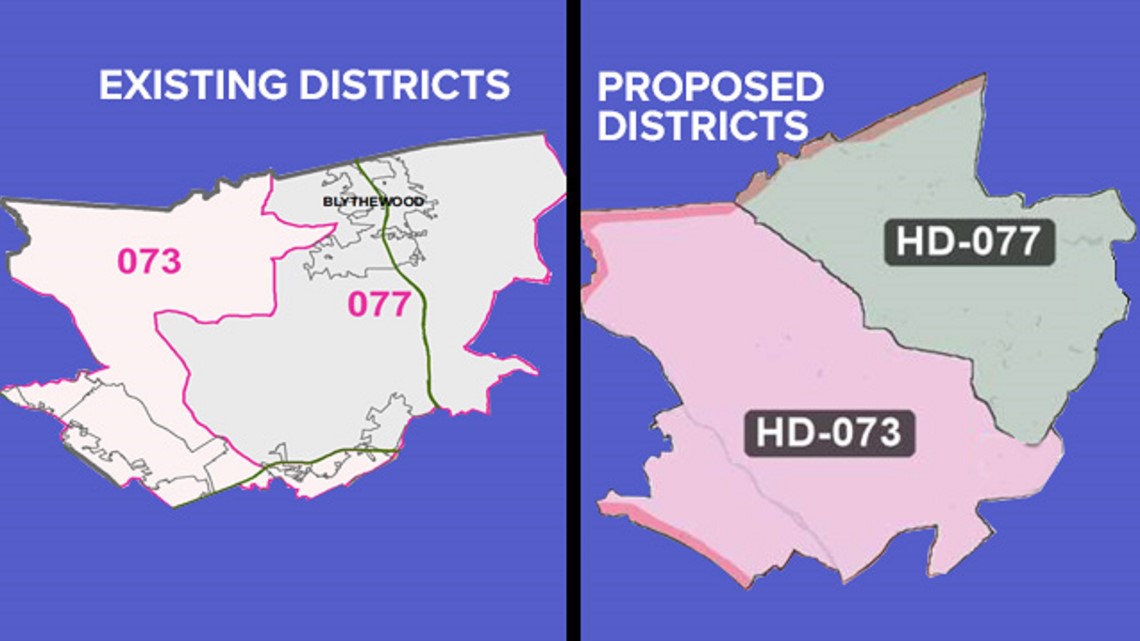 House districts 87 and 96 lose portions of their western borders to grow House 39.
House 96 also loses a northern part of its district to House 88, which grows toward Pelion.
Senate Judiciary Committee chairman Luke Rankin said Friday he expects his committee to send the maps for the 46 Senate districts to the floor by the end of November. Special sessions could be held in December.