COLUMBIA, S.C. — There are a million things that make Valentine's Day a great holiday.
There's the delicious desserts, the romantic date nights and even the romantic comedies, but it also can be a day to honor someone who's passed away.
On Tuesday, local Midlands Artist Taylor Spreeuwers with TaySpray Designs and Studio showed New19 This Morning anchor Brandon Taylor how to make a sentimental craft.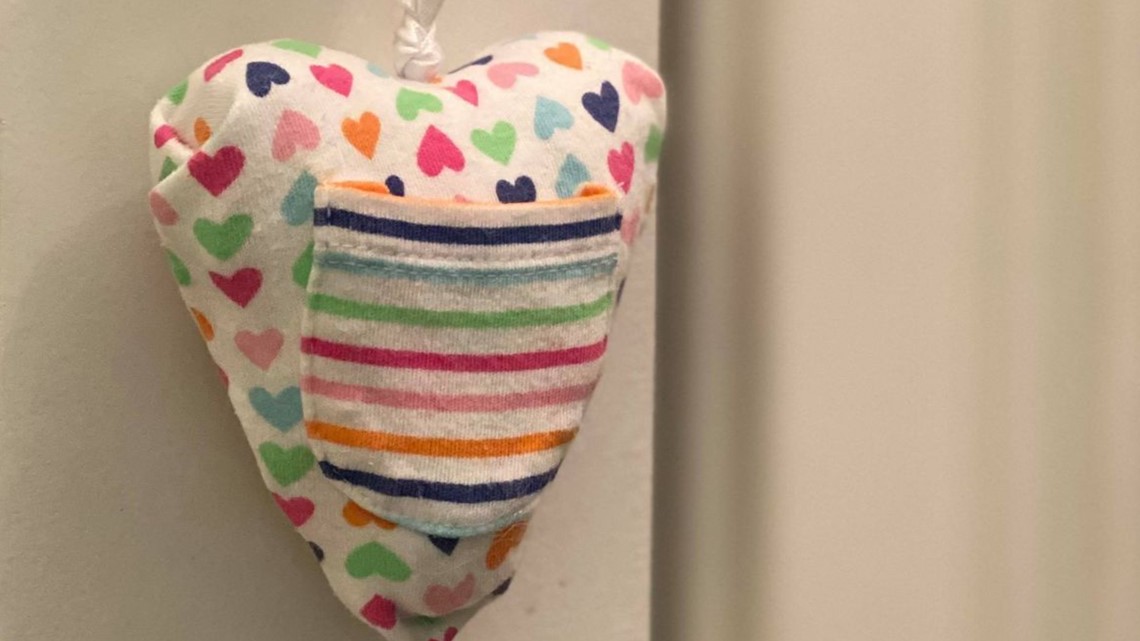 "Valentine's day is usually so focused on current love," says Spreeuwers. "I think making a craft that honors those we have loved is a even more beautiful thing."
Spreeuwers says clothes connect to memories, so using a fabric with meaning seemed like the "perfect fit" on Valentine's Day.
Aluminum foil
Paper towels
Adhesive tape
Hot glue gun
Ribbon, 36 inches long
Fabric (something sentimental, like an old shirt, apron or baby clothes)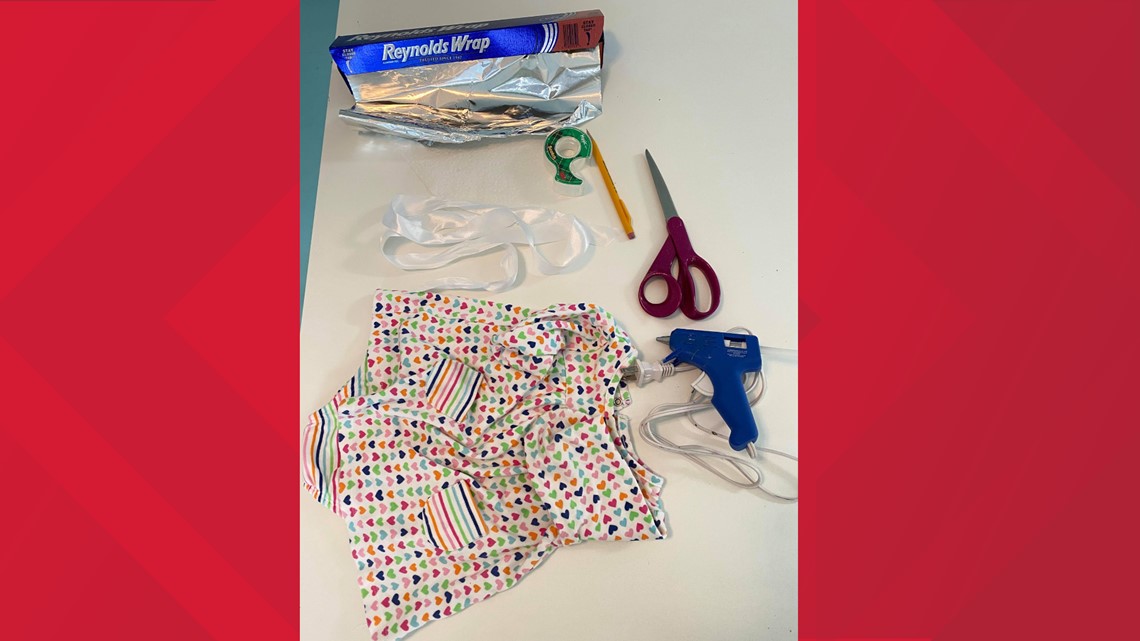 Click on the video link for step-by-step instructions or follow along below.
Pull two sheets of tin foil measuring approximately 9x12 inches.
Hold one sheet of the tin foil in your hands an begin crunching it together to form a heart shape about the size of your hand -- about 3x3.5 inches. Resist the urge to crunch too tightly! This first piece will form the back of the door hanger.
Wrap half of one paper towel around the tin foil heart and use tape to secure the paper towel in place.
Take the ribbon, fold in half and tie a knot about 4 to 5 inches down from the fold, forming a loop (this will go over the door handle).
Put the ribbon knot at the center of the top of the heart, loop side up, and tape down the two loose pieces of the ribbon on each side of the heart. Then wrap excess ribbon around the heart and secure with tape.
Take the fabric -- about half the size of a paper towel, 6x10 inches --and lay flat on the work surface, wrong side up. Fold fabric in half and make a tiny cut in the center of the fold.
Pull the ribbon loop through the small cut in the fabric until the knot appears. Secure the fabric on the heart with a dab of hot glue.
Pull the fabric taut at the base of the heart and secure fabric at the bottom of the heart with hot glue.
Trim excess fabric away from heart shape, leaving about an inch all the way around.
Starting at the top of the heart shape, crimp and fold the remaining fabric close to the heart -- as if you are wrapping a gift -- and secure with hot glue. Make sure to tuck in the edges.
OPTIONAL: Add a little fabric pocket to one side of the heart for a memento or add more ribbon along the side of the heart for decoration.