Columbia, SC (WLTX) — Officials say inmates in South Carolina prisons used contraband cell phones to target military service members across the country in 'sextortion' schemes.
Officials say South Carolina inmates, aided by outside associates, identified and targeted military service members through social media and online dating sites.
Using fictitious personas, officials say inmates engaged in online romantic relationships with service members, exchanging pictures with the targets and then extorting them for money.
The inmates posed as females to initiate relationships with service members. Once the service members were hooked in and exchanging picture, inmates would then assume the role of the female's father and or police officers. They'd tell the service members that the person they'd been taking to was an underage girl, and that they were in legal trouble. It was at that point that the inmates would demanded money in exchange for not pressing charges.
"Our purpose in being here today is to sound the alarm that these kinds of scams are a significant threat to our military and to the citizens of South Carolina," said U.S. Attorney for the District of South Carolina, Sherri Lydon.
Fearful they would lose their careers over what they were led to believe was possession of child pornography, officials say 442 service members across the country lost more than $560,000 in the sextortion scheme.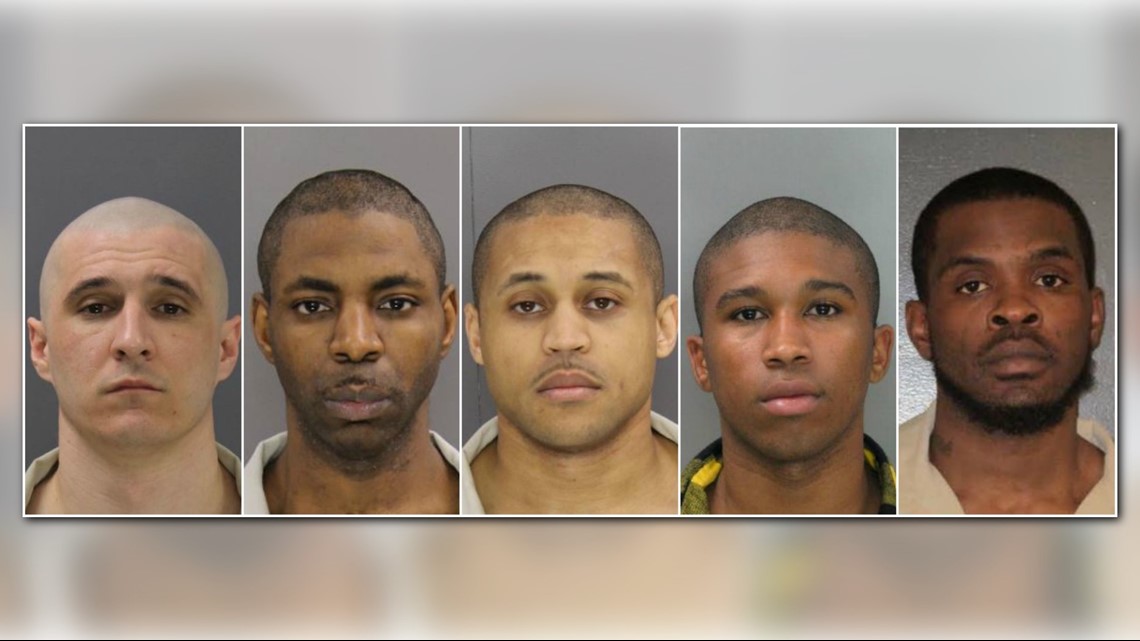 The victims of the scheme will not face any charges, since they believed they were talking to adult women.
"Every week, we see another example of why cell phones should be blocked," said Corrections Director Bryan Stirling. "[The inmates] are physically incarcerated, but virtually they're out there among us. They're on the internet, they're able to continue their schemes from behind bars and continue their criminal ways."
Stirling has repeatedly pressed Congress to change laws to allow prisons to block cell phones signals of inmates over the years.
In the first phase of "Operation Surprise Party," officials say they indicted 15 people, served 5 arrest warrants and 5 summonses and interviewed 5 inmates, with 10 others in South and North Carolina.
NCIS special agent in charge, Drew Goodridge, said the 15 arrests were just the beginning.
"This operation will continue till we break the back of these criminal networks. The message should be loud and clear, anyone who targets our military service members will be investigated and pursued for criminal prosecution," Goodridge said at the press conference.
Authorities say more than 250 additional people are being investigated and may also face charges in the scheme.
In the unsealed indictments, the 15 arrested are accused of taking roughly $150,000 as a part of the scheme.