LYNCHBURG, S.C. — Like many dads, Gary West of Lynchburg woke up on Father's Day excited to see his family.
"I've got some children coming out to see me today and the grandkids are coming out to see me," West said, "and hopefully, I'll be spoiled by the end of the day."
The holiday felt more special this year for the 40-year nurse and veteran, after being hospitalized with COVID-19 one year ago.
He says the effects on his breathing are still being felt today.
"You come real close to death. It makes you stop and think about things," West said. "Laid in the hospital bed and couldn't say bye to nobody. I couldn't talk on the phone 'cause I couldn't breathe."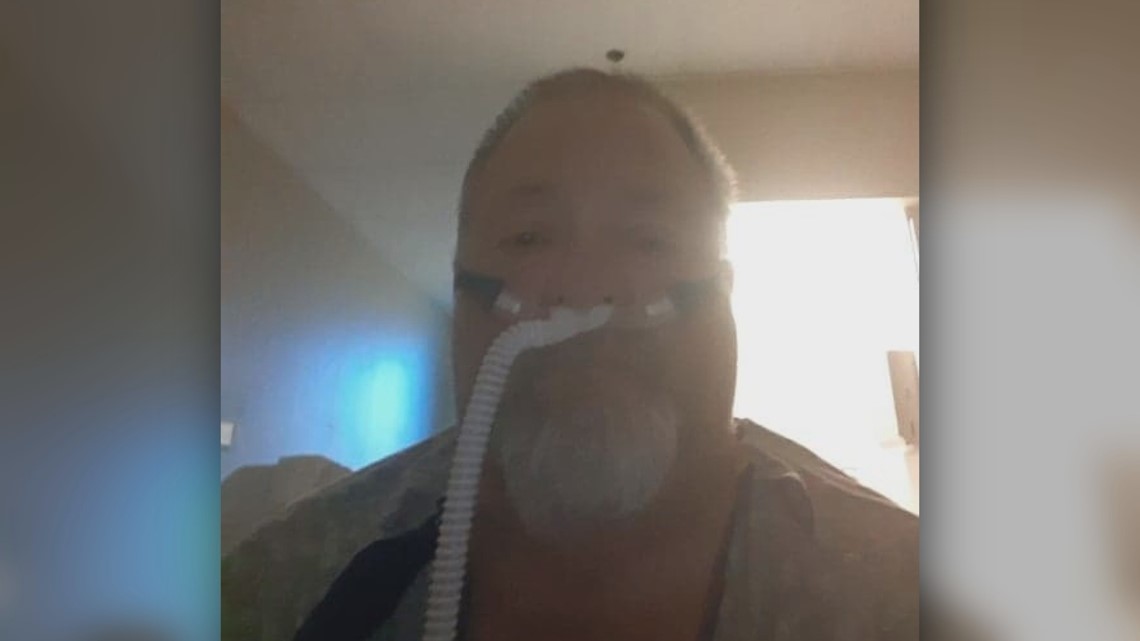 From home, his mother Evelyn West prayed he would get well.
"I put my hands on the bible and I prayed so hard for him," Evelyn said, "for God not to let him leave me."
Both vaccinated and free from restrictions, they decided to meet again for the first time since before the pandemic for Father's Day.
"God brought him back to and what do you think that made me feel? I felt like I still had my son," Evelyn said.
According to the State Department of Health and Environmental Control (DHEC), more than 9,700 South Carolinians have lost their lives to COVID-19. That includes both confirmed and probable cases.
Over 5,200 of those who died are men.
"I feel like I was given a second chance," West said. "It means a lot more to us this year, and my children have even said things about how they almost didn't get to celebrate Father's Day with me this year…. Let's pray for a lot of those families that lost members."
West is married with 10 children and more than 30 grandchildren.
He's hoping to see many of them for Father's Day as well.
He said he's looking most forward to supper and conversation with family, the "joys of his life."
Those coping with the loss of a loved one this holiday may experience feelings of shock, anxiety, sadness and even loss of sleep.
The Centers for Disease Control and Prevention (CDC), says connecting with others, creating memories or rituals in a loved one's honor, or even asking for help from counselors, support groups and church leaders can be helpful coping strategies.
For more tips on how to cope with grief, visit the CDC online.