She took one pill, and it killed her. She didn't know it was laced with fentanyl
Drug overdoses killed more than 107,000 people in the U.S. in 2021. Synthetic opioids, primarily fentanyl, were involved in the majority of those deaths.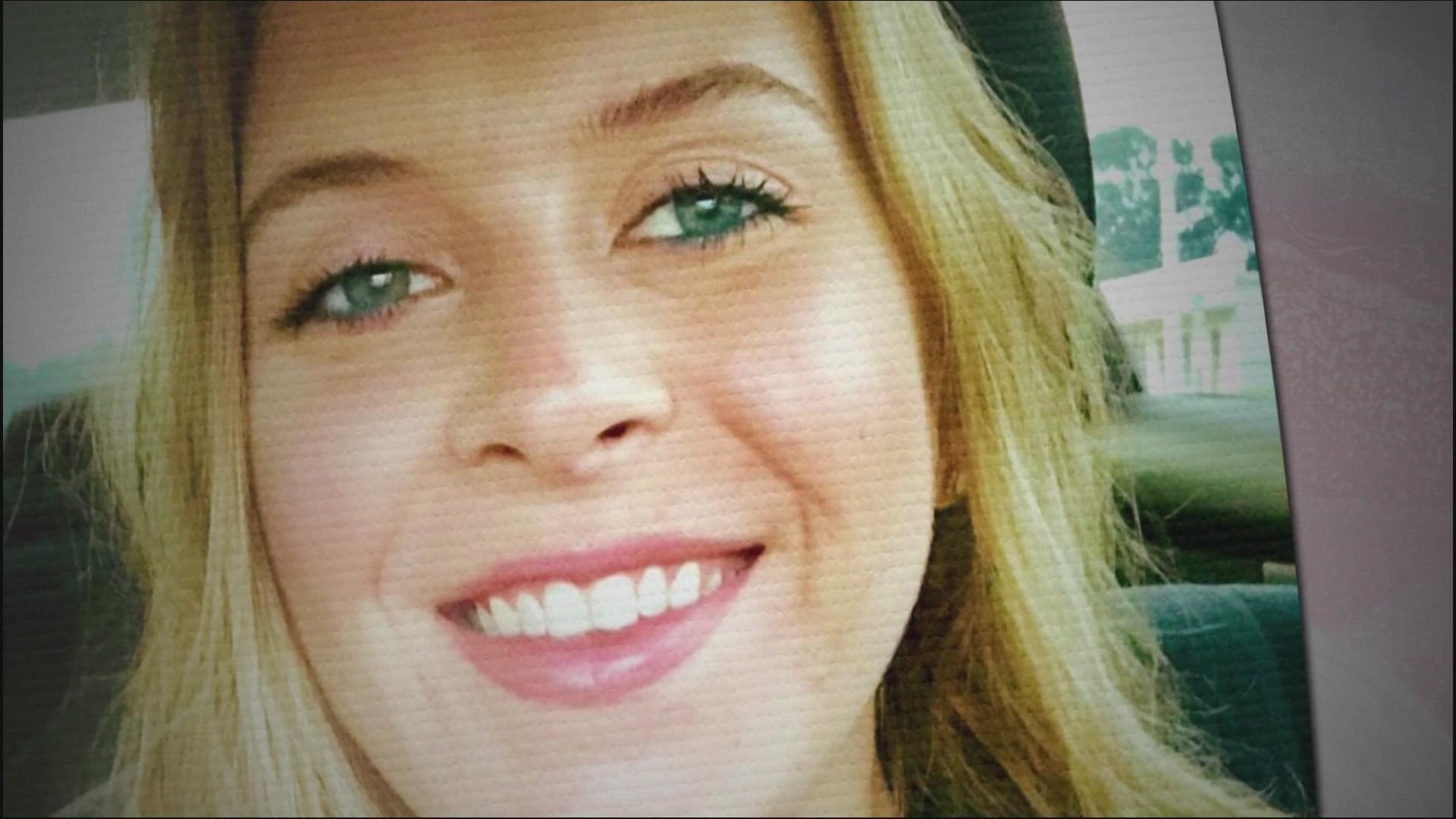 One Pill Can Kill
:
Fentanyl is fifty times stronger than heroin
Fentanyl robbed Alexa Mccondichie of her youngest daughter, Sarah.
She took just one pill, what she thought was an OxyContin pain pill, not knowing it contained a deadly dose of fentanyl.
She died in Jacksonville in May 2021 at the age of 29.

"They look exactly the same. Sarah knew what they looked like, and it still fooled her," Mccondichie said. "The detective came to me that day, and he was going to three other homes. The children had died that night from the same thing."
Fentanyl is fifty times stronger than heroin and one hundred times stronger than morphine.

"These children... were murdered by or killed by fentanyl poisoning, and this is my daughter Sarah Flinchbaugh, forever 29," Mccondichie said, pointing to a banner of faces. "If you look here, there's 16, 17, 15. I mean, some of them are just so young."

After losing her daughter in May 2021, Mccondichie joined a growing Facebook group called Lost Voices of Fentanyl. In September, she gathered with hundreds of families in Washington, D.C. to raise awareness and call for change.

"We were trying to get Biden's attention mainly about it to do something about the borders," Mccondichie said.
Fentanyl Crisis
:
One kilogram of fentanyl is capable of killing 500,000 people.
According to the Department of Justice, between Oct. 2021 and June 202,2 U.S. Customs and Border Protection law enforcement agencies in two California counties on the southern border seized more than 5,000 pounds of fentanyl.
The amount was about 60% of all fentanyl seized in the U.S. during that period.
The DEA says one kilogram of fentanyl is capable of killing 500,000 people. The amount seized could have taken out more than a billion people.

"It's our highest threat," said Mark Skeffington, Deputy Special Agent in Charge of DEA's Miami Field Division. "This is one of the greatest threats to our community, to our families, to our children, to our middle school, and high school-aged children."

The Drug Enforcement Agency says just a tiny amount of fentanyl, what can fit on the tip of a pencil, is all it takes to be lethal.

"It's being manufactured in Mexico primarily by two cartels," Skeffington said. "They are getting the chemicals from Chinese chemical companies that are converting that into fentanyl. And then they're flooding the United States with fentanyl in powder form as well as pill form."
Illicit fentanyl is a billion-dollar industry according to the DEA.
"The cartels are driving addiction," Skeffington said. "Their business model is relentless expansion. And any casualty is just an afterthought to them."
Fake Pills
:
Four out of ten pills with fentanyl contain a potentially lethal dose.
From cocaine to heroin to marijuana, illicit fentanyl is being laced into all kinds of street drugs. It's also being pressed into pills that look just like medicine prescribed by a doctor like Xanax, Adderall, Percocet, and Oxycontin.
"There are lifelong DEA people that if you put a fake pill next to the real pill, it's impossible to tell the difference," Skeffington said.
DEA lab tests show four out of ten pills with fentanyl contain a potentially lethal dose.
Mccondichie is pushing for more to be done to keep fentanyl from coming over the border.
"If we could stop that we could prevent the deaths," Mccondichie said. "If fentanyl wasn't in that pill she would be here today. She was poisoned. Fentanyl is a poison. It is a poison."

She urges parents to talk to their children about just how dangerous it is to buy any pill off of social media or even take a pill a friend gives you.

"You don't know what's in it anymore, and it can kill you," Mccondichie said. "My daughter was murdered. She was murdered. And I want justice. But if I can't get that, because it's so hard to prove. Then I want to spread the word to help other people."
For resources on how to talk to your children about fentanyl click here.