'This house is gone': New Orleans homeowner learns someone forged documents to take his home
WWL-TV has uncovered forged signatures, fake ID and other phony documents being used by scammers to lay claim to property and sell it out from under the real owners.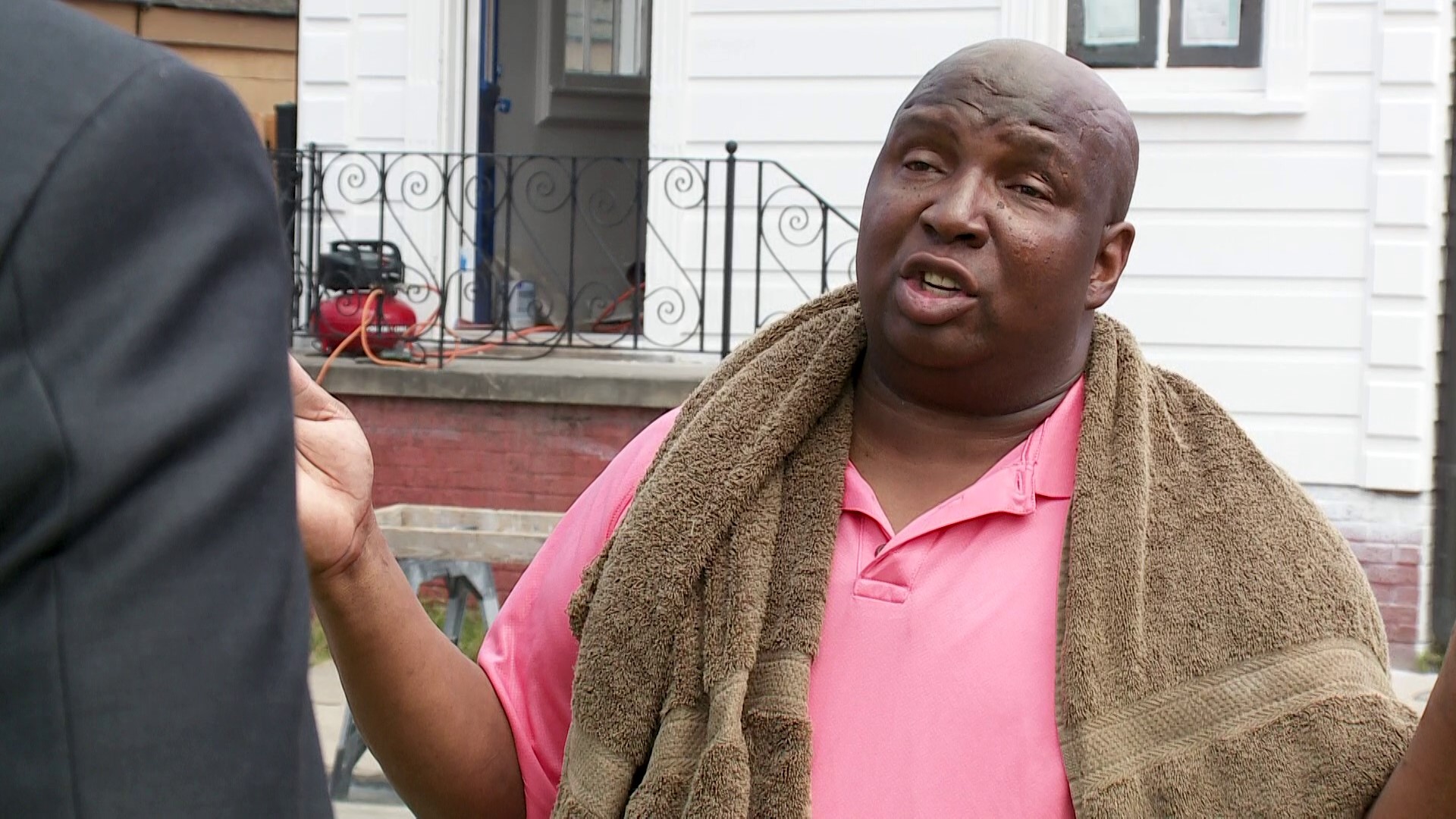 When Madeliene Simon died at 70 in December 2018, her son, Derrick Breston, had plans to retire in the house he'd owned with her in the Bywater for 30 years.
But that all came crashing down in 2021, when he discovered the locks on the house had been changed and someone had filed a quitclaim deed in the Orleans Parish Land Records. That document stated that Breston and his mother had signed the house over to a company called DH Catering in 2020 for $10.
It was easy to see the document was a fake. Not only did Breston and Simon's signatures not look like their real ones, but Madeliene was misspelled "Madeline" several times on the document, and it was purportedly signed by Simon on October 13, 2020, almost two years after her death.
Just to be certain, the notary whose stamp and signature are purportedly affixed, Robert Schmidt, confirmed his signature was also a fake and he never signed it, either.
"This is a typical kind of theft of a property using forged documents," Schmidt said.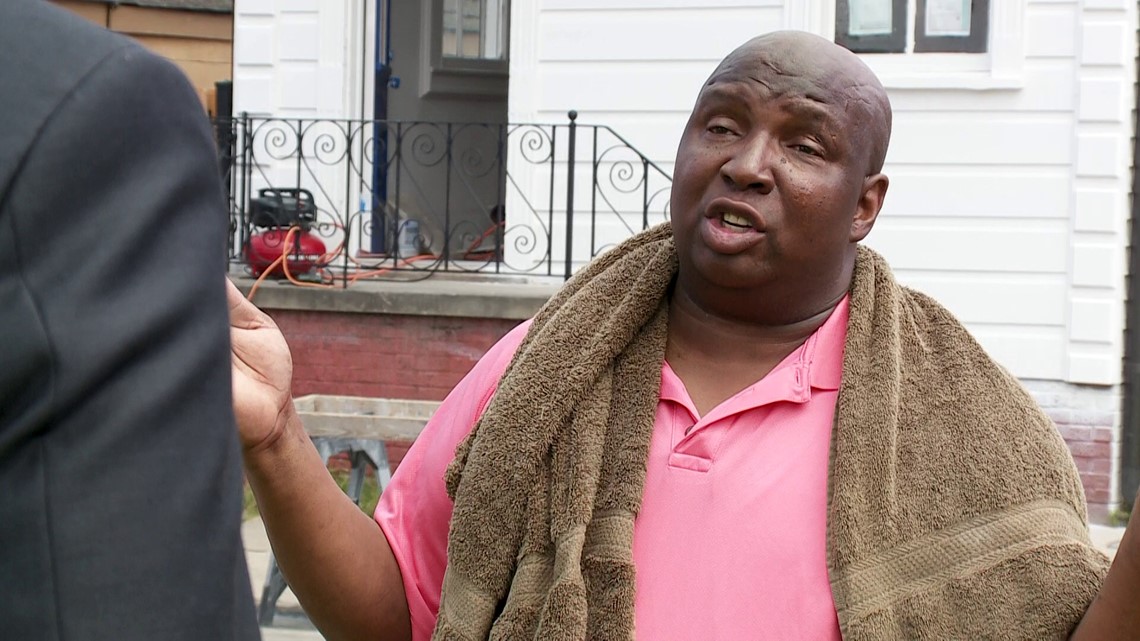 'This House is Gone'
:
It's becoming even more typical than people may think. WWL-TV's series "Un-Real Estate" has uncovered forged signatures, fake identification and other phony documents being used by scammers to lay claim to property and sell it out from under the rightful owners.
Some of these involve attempts to sell property through a title company, where attorneys review the ownership history and can catch imposters before a transfer goes through. But some involve quitclaim deeds, documents that anyone can file in the land records to transfer purported ownership interests, even if none exists and without any legal review.
The station found one real estate "investor" named Jonathan Burden who's been accused by at least seven property owners of filing fraudulent documents after Burden promised to help them with their mortgage debts.
Burden often brags on social media about "taking down" properties and shows videos of himself convincing people in financial distress to sign documents that he later uses to claim ownership.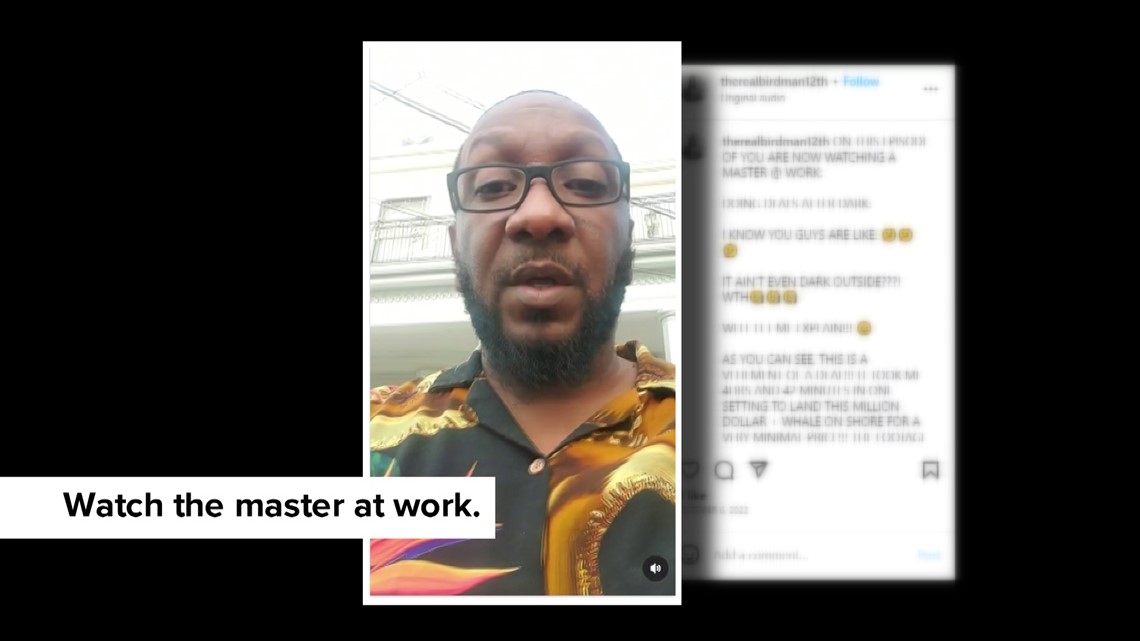 He's laid claim to at least 18 houses in New Orleans, many of which he has turned around and sold at a big profit. That includes Derrick Breston's house, which DH Catering transferred to Burden exactly 90 days after the fake quitclaim deed. The same day he got it, records show, Burden turned around and sold it to another company for $100,000.
When he first discovered the fake quitclaim deed, Breston said he was "just devastated. Just couldn't believe it because it's like … almost to say, this house is gone."
Web of Deception
:
DH Catering LLC was created and registered with the Secretary of State on October 13, 2020, the very same date on the forged quitclaim deed. The company is registered to someone named Delisa Hayes, listed at an address in the Broadmoor neighborhood. Nobody answered the door or WWL-TV's phone calls to the owner of the house, listed in city records as Randall Hayes.
David Birdsong, the notary who signed the transfer from DH Catering to Burden, said he never confirmed Delisa Hayes' identity because someone named Carolyn Lofton signed on DH Catering's behalf. Efforts to reach Lofton were also unsuccessful.
Burden said in a 2019 interview that Birdsong, a real estate attorney at Gulf South Title, was his lawyer and helped him put together real estate documents. Birdsong confirmed he had handled some transfers for Burden and would give him advice, as he would anyone who asked. But he said he had no agreement to serve as Burden's attorney.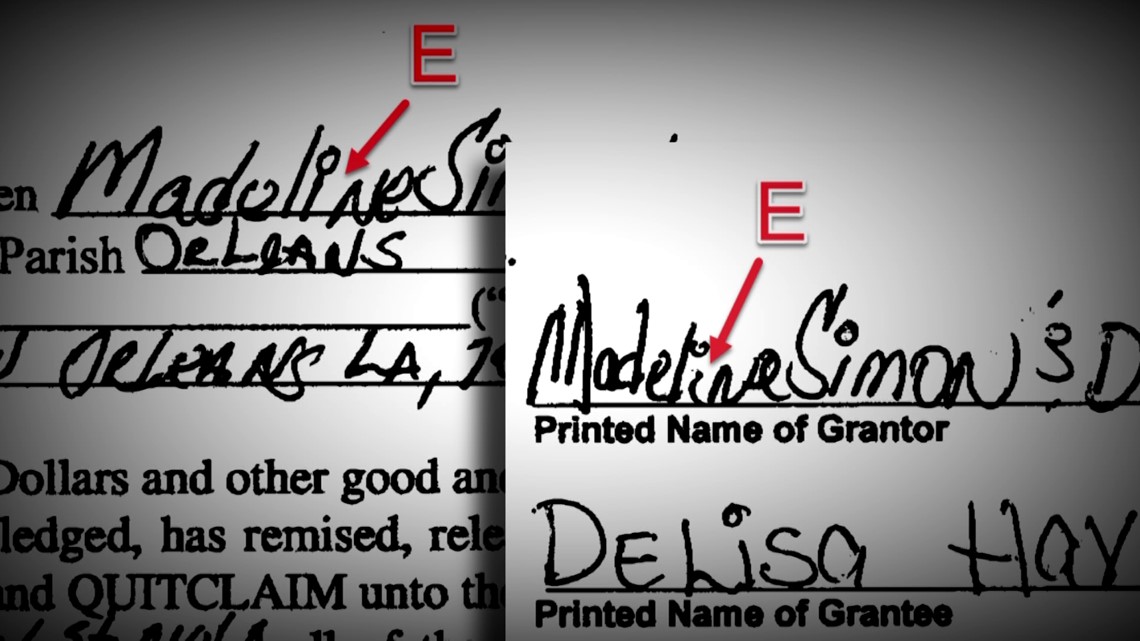 Birdsong also said he did title research on the property Breston once owned with Simon before handling the sales to and from Burden. However, he said he had no way of knowing the quitclaim deed from Breston and his mother to DH Catering was a forgery.
Burden has not responded to multiple messages seeking comment over the last month. Breston said he did speak to Burden once. He said Burden offered to let Breston collect rent at the property if Burden remained the owner. Breston declined, saying he wanted his property restored to his undisputed ownership.
Breston also said Burden claimed not to know that the DH Catering deed was a forgery, or how to reach DH Catering or Delisa Hayes.
"I asked him how did he meet her? He said she walked up to him and stuff like that. But no description, no I.D., no nothing," Breston said.
But then, Breston noticed the writing on the top of the DH Catering quitclaim deed looked a lot like other deeds that courts established were, in fact, written by Burden.
Unraveling the Scheme
:
WWL-TV brought the documents to Adele Thonn, a national board-certified forensic document examiner. She often testifies in court as an expert witness, analyzing handwriting and identifying forgeries. She compared the top portion of the DH Catering deed with several known cases of Burden's handwriting.
"The evidence points rather strongly to the questioned and the known documents having been written by the same writer," she said.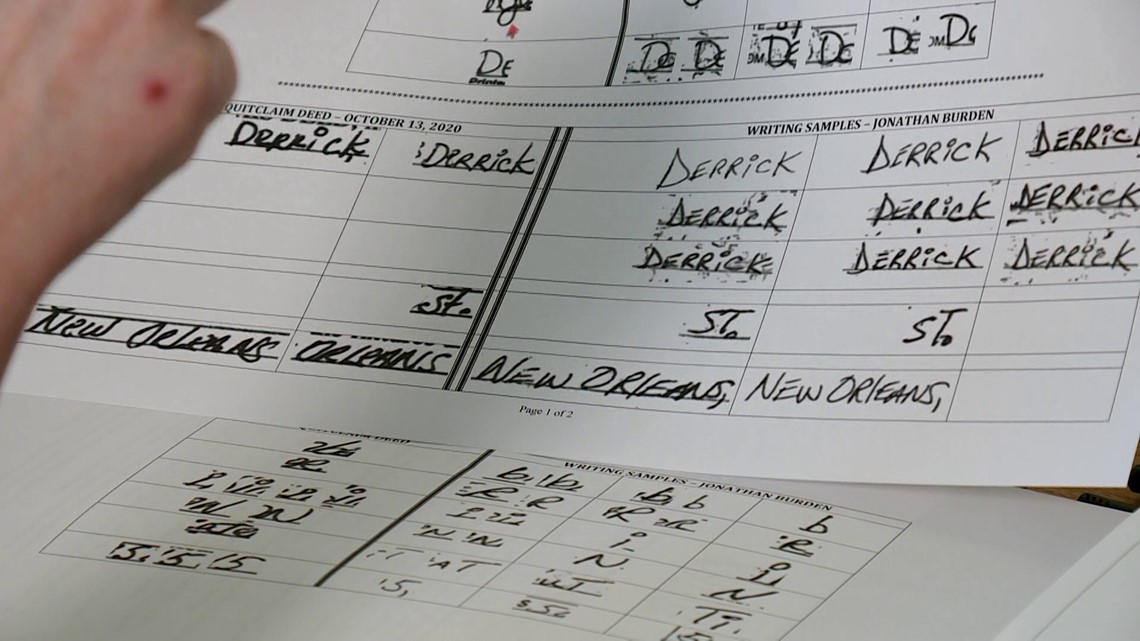 Thonn reported it was "probable" -- the third highest level of certainty out of nine used by the American Society for Testing and Materials -- that Burden wrote the top portion of the DH Catering quitclaim deed. Her analysis was aided by documents filed in another lawsuit against Burden, by another one of Burden's alleged victims, whose first name also happens to be Derrick.
"It's the same slant. It's utilizing the same construction of the K. There's the same proportion of letters to the capital letter. There's the same circular I-dot," Thonn said.
Thonn's analysis could prove useful in a criminal investigation. The New Orleans Police Department confirmed its white-collar crimes unit is now on the case.
"And I'm more than sure they're going to come back with some things not adding up," Breston said. "That could lead to where they will see it was a fraud."
► Get breaking news from your neighborhood delivered directly to you by downloading the new FREE WWL-TV News app now in the IOS App Store or Google Play.