LEXINGTON COUNTY, S.C. — Warning: This story contains graphic information and photos that some may find disturbing.
According to officials, a citizen called on May 25 around 6:37 a.m. to report finding human remains in a small creek behind several homes in the 900 block of Lockner Road in the Columbia area of Lexington County.
The Lexington County Coroner's Office responded and verified that the remains were, in fact, human remains. Coroner's Office representatives say they believe approximately 90% of the person's skeletal remains were recovered.
Authorities say they believe the remains are those of a white or Hispanic male, possibly between 30 to 45 years old, who was between 6 feet and 6 feet 3 inches tall.
The remains revealed that the man had healed injuries, including a past broken nose, past fractured right clavicle, and past rib fractures. The man also had dental fillings within the last 5 to 10 years in at least two upper molars. Teeth were found to be in fairly good general condition with two molars possibly missing from the lower jaw.
The only clothing recovered at the scene was one black "Brahma" work-type boot that was a size 12. There was no sock.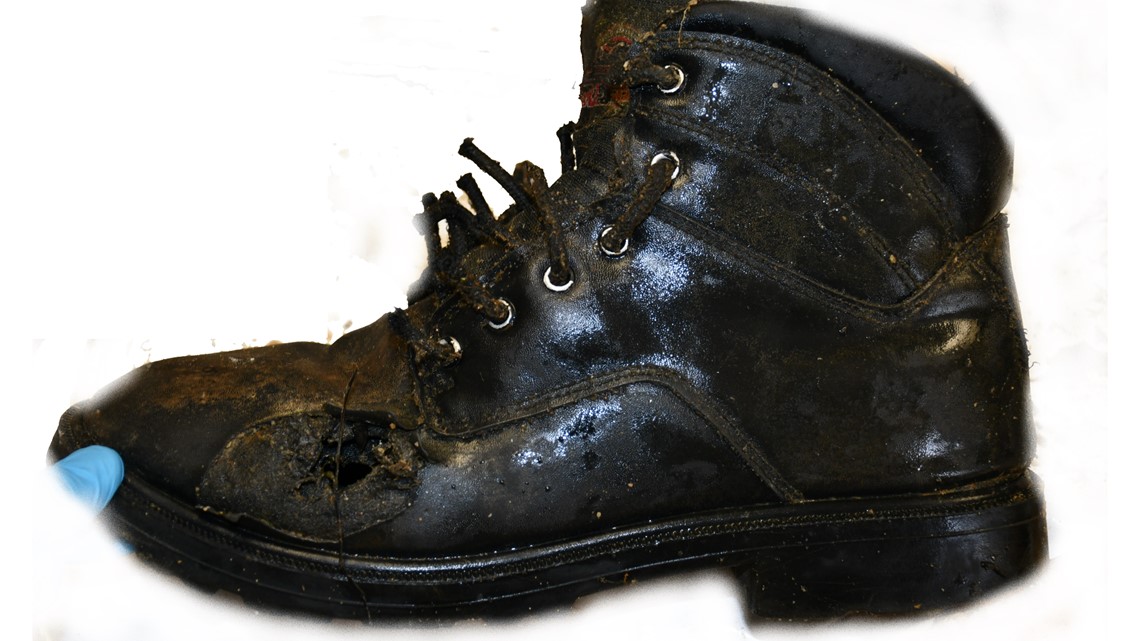 Authorities say a tattoo of the word "DAD" in all uppercase letters was found on an upper arm/bicep area, and there was possibly another word or picture tattooed above.

Officials say the scene location is fairly close to Target in the Harbison area of Columbia, and there are several homeless camps in very close proximity to where the remains were located.
If you have any information that may help authorities identify the man, you are asked to call the Lexington County Coroner's Office at (803) 359-8439 between the hours of 8:30 a.m. and 5 p.m. Monday through Friday.
Alternatively, you can contact Crimestoppers anonymously in any of the following ways: