St. Matthews, SC (WLTX) - An upcoming town hall meeting in Calhoun County could discuss proposed changes to the 2019-2020 school year.
According to the Calhoun County School District Facebook page, Superintendent Dr. Steve Wilson will hold a town hall meeting on December 6, 2018 at 6 pm, at the Calhoun County School District office.
The post explains that they will be discussing the 2019-2020 academic calendar.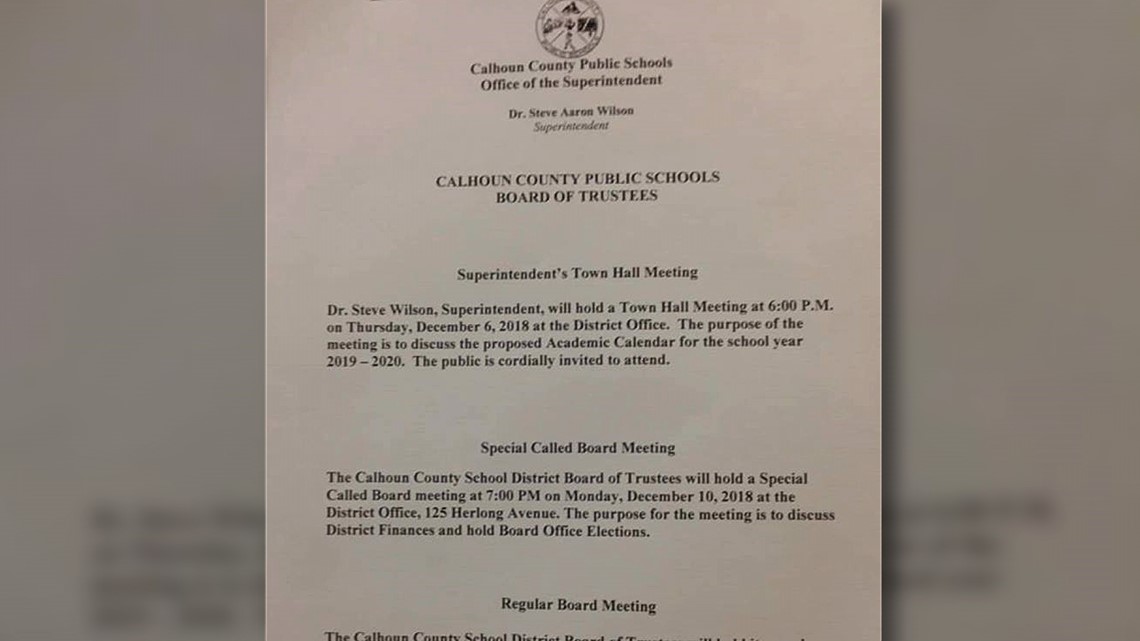 Dr. Wilson confirmed that the discussion will include a proposed change that would lengthen the school year and change the time of the school day. Students in grades K-8 could attend school from 9 am to 3:30 pm. Student in high school could attend school from 9 am to 3:45 pm.
"Parent who have to work at 8 am, what are you going to do with your kid if school doesn't start until 9?" questions Racheal Schwartz, a concerned parent.
Schwartz has two children who attend Sandy Run K-8 School. She was concerned when she learned of the meeting date, as it falls on the same day as the annual Winter concert, put on by the local schools.
"If those are the changes that are going to be proposed, we need to be there saying wait, is this the best thing for our children."
Schwartz hopes that parents attend the meeting to ask questions about the possible changes.