COLUMBIA, S.C. — The city is finalizing the sale of the Capital City Stadium site to Weddle Real Estate Investors (W-REI). The final price tag for the property is one million six hundred twenty-five thousand dollars ($1,625,000) and has certain conditions attached.
Earlier plans that would have included a Walmart or a Kroger grocery store fell through. Neighbors had concerns about possible flooding and construction along Rocky Branch creek. As part of the new deal,
In addition to the final purchase price, W-REI will contribute sixty thousand dollars ($60,000) to the Historic Columbia Foundation to fund a documentary about Capital City Stadium and an on-site "last tour" event before demolition of the former baseball stadium.
W-REI will provide the City of Columbia and Richland County plans for Rocky Branch off-site storm water improvements and a construction of a greenway.
The company is also pursuing the purchase of the adjacent 11.6 acres of land owned by SCE&G/Dominion Energy.
The plan is for the property to be developed as a multifamily development with supporting retail.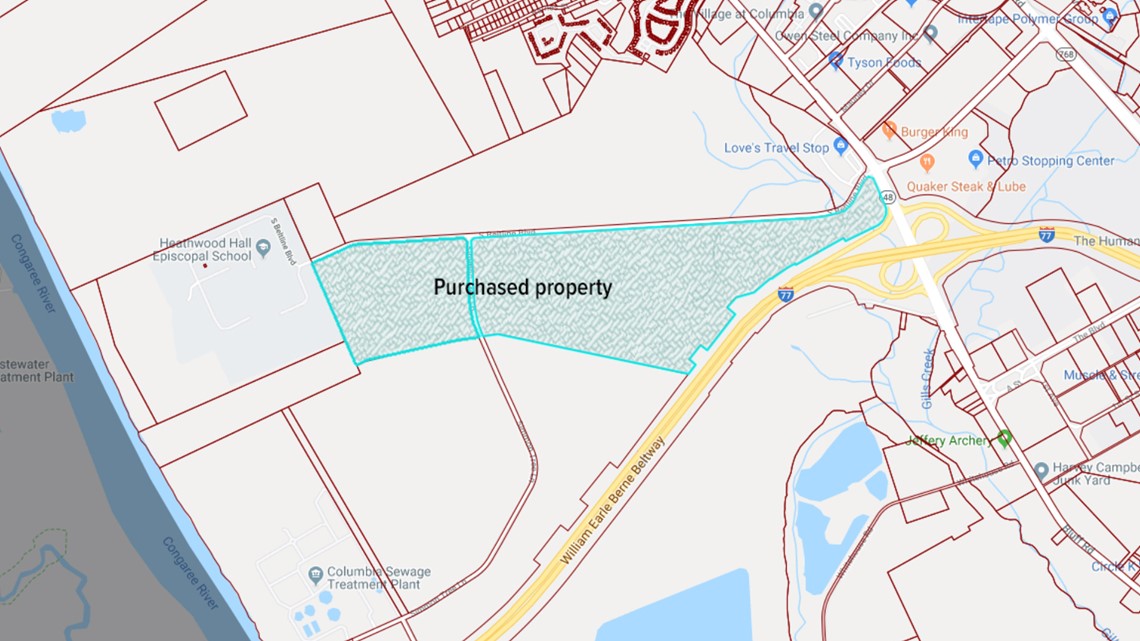 In other real estate news, documents show the City of Columbia has purchased nearly 200 acres of land in South Columbia for nine hundred and twenty-eight thousand, seven hundred and eighty-three dollars ($928,783).
Bounded by Bluff Road, Beltline Boulevard and Simmon Tree Lane, the land is part of the former Green Diamond site near Heathwood Hall Episcopal School and the City's Sewage Treatment Plant.
That proposed $1 billion development was to be a "city within a city" featuring around 5,000 homes, a retirement community and technology park.
Plans for the development stalled and then fell through when the FEMA refused to allow a system of levees to be constructed along the site, long designated to be a floodplain.