SUMTER, S.C. — While serving a bench warrant, Sumter deputies have uncovered what they believe to be a dog fighting operation.
Deputies were serving an outstanding bench warrant to Alva T. Ridgeway, 38, on Lowder road in Sumter county and, while approaching the home, they "observed in plain sight a dog-fighting pit with possible animal blood on the walls and equipment typically used in dog-fighting operations." Deputies also heard numerous dogs barking behind the residence.
A search warrant was obtained and executed and deputies found other equipment consistent with dog-fighting, including a treadmill and bench used to force breeding.
Twenty-seven dogs — what appeared to be pit bulls and pit bull mixes — were found on the property attached to logging chains. The dogs have been were evaluated by a veterinarian on Friday and all are still alive, some have more serious injuries than thought. Deputies hope to have more information about the dogs next week.
Many of the dogs had injuries and scars consistent with dog fighting and many looked emaciated.
Sumter dog fighting operation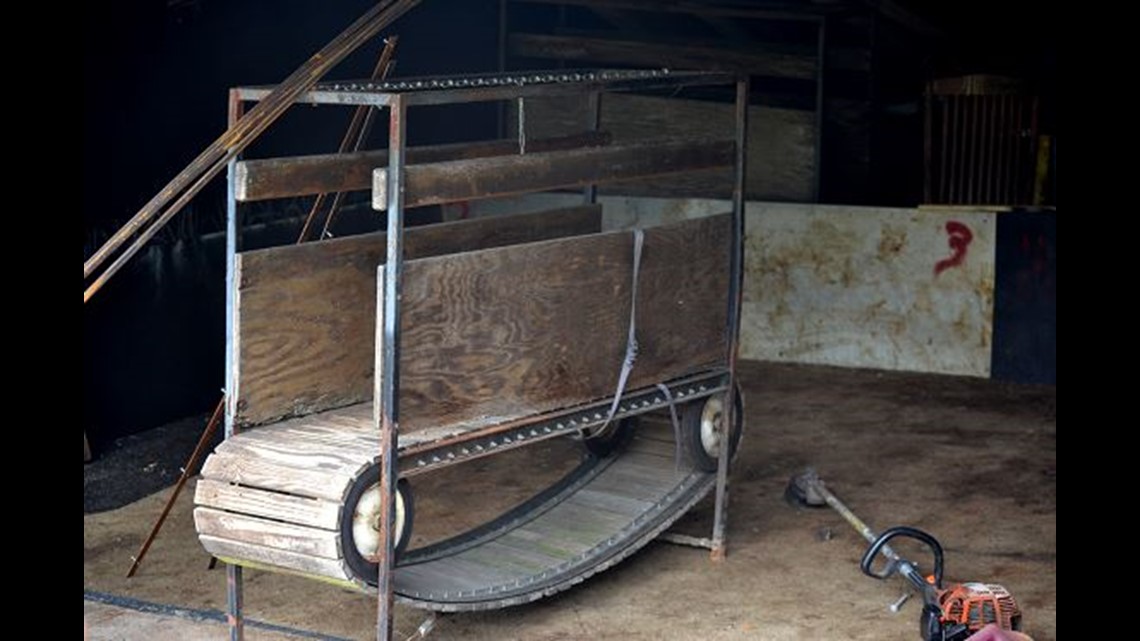 The Sheriff's Office is working with a veterinarian to treat the dogs and has reached out to South Carolina animal rescue organizations to determine if some of the dogs can be rescued.
Ridgeway was apprehended Thursday and transported to Sumter County Sheriff's Office Detention Center, where he remains.
He faces multiple charges including numerous counts of cruelty to animals, as well dog-fighting charges.
"Cases of animal cruelty will always be taken seriously and prosecuted to the fullest," Sheriff Anthony Dennis said. "We will work with rescue groups to see if some of these dogs can find good homes after what they have been through."