COLUMBIA, S.C. — Elise Jones Martin, who was a trailblazer in Columbia in business and community service, has died at the age of 108.
Martin passed away this week in California, where she'd been living in recent years.
Born in Hartsville, she moved to New Jersey, where she studied cosmetology, but then came back to South Carolina, settling in Columbia. According to her biography in the South Carolina African American History Calendar, Martin first opened a business, Elise Beauty Shop, on Washington Street in what was known as Columbia's "Black Wall Street." She was the first Black woman to open a business on Main Street downtown and went on to run multiple businesses in the area over a period of 62 years.
She volunteered with a number of charities, served on the Columbia Zoning Board, and was a member of Keep America Beautiful of the Midlands. A devout Christian, Martin was a leader at Bethel A.M.E. Church.
Martin also taught cosmetology at Booker T. Washington High School for 27 years.
In addition to those duties, she also served as a poll worker for more than 30 years, heading her voting precinct. It was something that had great significance to her, having grown up in the Jim Crow South and enduring the difficulties of even be allowed to go to the polls. In a 2020 profile of her by News19, she explained that as a young woman, she once had to take a literacy test.
"When we got to the door of the voting place, there was a white lady standing there and she said, 'can you read?'" she recalled.
She and others who joined her weren't deterred. They were asked to read the preamble to the Constitution before they were allowed to vote. "We decided we would not look at the paper. We would look around her and say it and her color really changed," Martin said.
Martin continued to be a strong advocate for equal voting rights in South Carolina. She spent decades registering people to vote and helping them through the voting process.
In her mid-90s, Martin finally decided to step away from serving at the polls. However, she changed her because Barack Obama was running for president.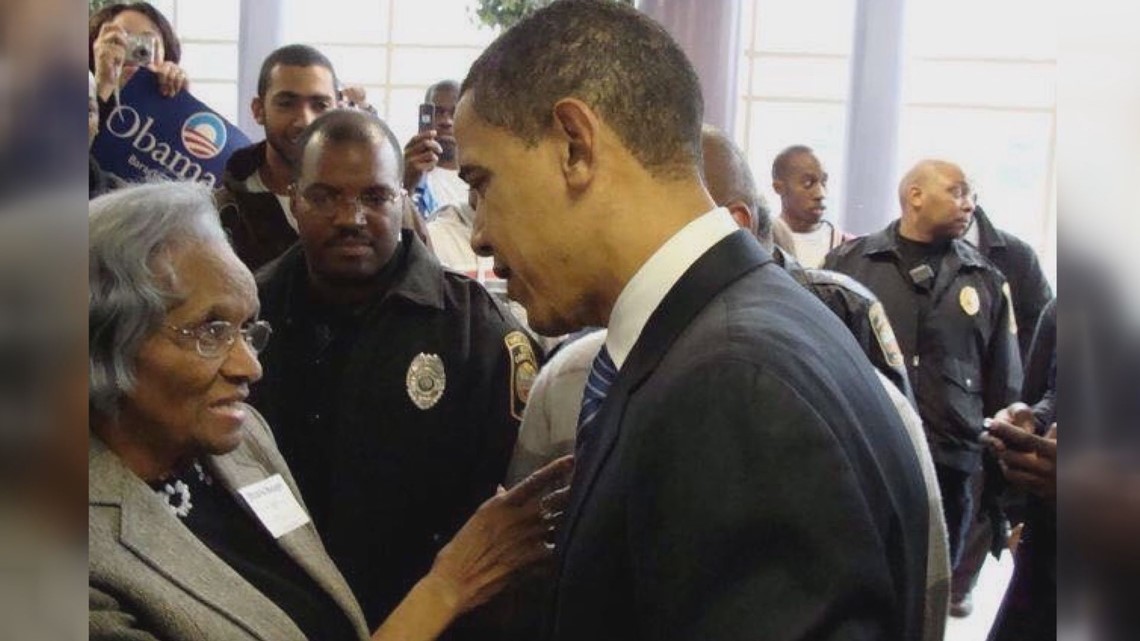 She met him while he was on the campaign trail. She pointed her finger at his chest and said, "You are a good man. You've got good brains and don't you stop."
She eventually moved to California to be closer to her family.