COLUMBIA, S.C. — A free bilingual event is coming to three counties in South Carolina on Saturday including the Midlands.
Saturday, September 19, Latino Communications will be distributing personal protective equipment and bilingual voter registration information and Census information in Columbia, North Charleston and the Spartanburg area.
Toys will be handed out to kids, as well as surprises for families who attend.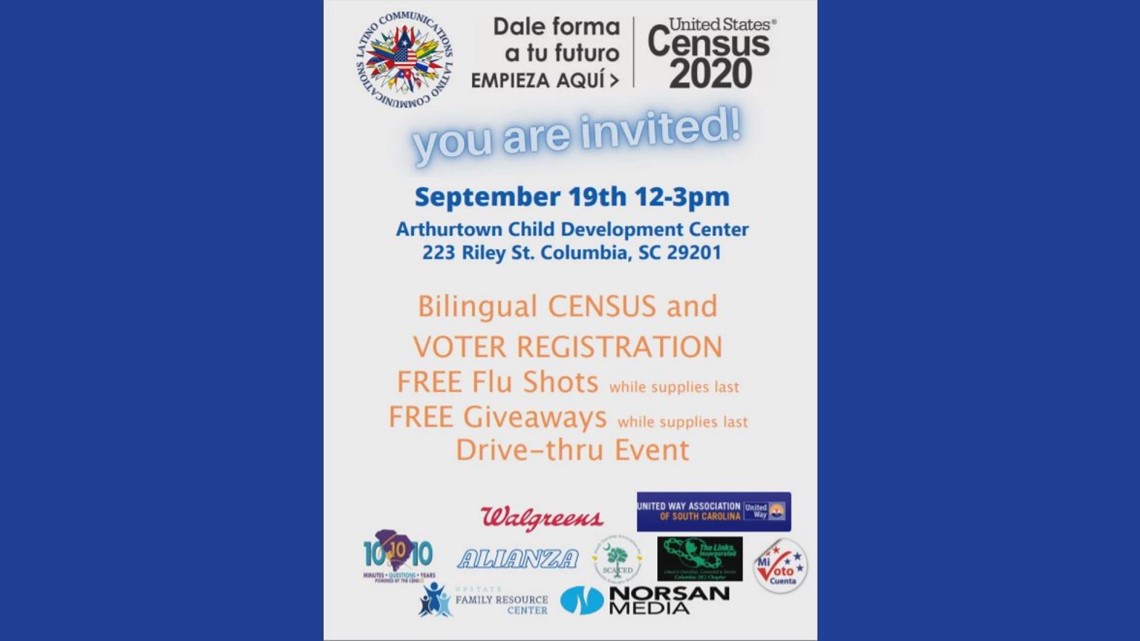 Walgreens will also be on site giving families free flu shots.
"We are reaching that low-wealth, under served, overlooked individual and families that need our assistance. Those folks who are hurting right now and can use just a little bit of love to be reminded that they have not been forgotten," said Tanya Rodriguez-Hodges, executive director of Latino Communications. "That's what we want to do Saturday, we want to remind them in three different areas across our state that we have not forgotten them."
The event will be running Saturday, September 19 from 12 p.m. to 3 p.m. at the following sites:
Columbia - Arthurtown Child Development Center at 223 Riley Street
North Charleston - 2696 Ashley Phosphate Road
Spartanburg area - Upstate Family Resource Center, 1850 Old Furnace Road, Boiling Springs
Because safety remains top of mind, this will be a drive-thru event.
For more information, visit here.