BISHOPVILLE, S.C. — Seven inmates were killed and at least 17 more were injured in seven hours of chaos at a maximum security prison holding some of the state's most dangerous convicts, authorities said Monday.
Clashes among inmates at Lee Correctional Institution here erupted about 7:15 p.m. Sunday, the state Corrections Department said. The fighting spread to three housing units, but no officers were wounded, authorities said.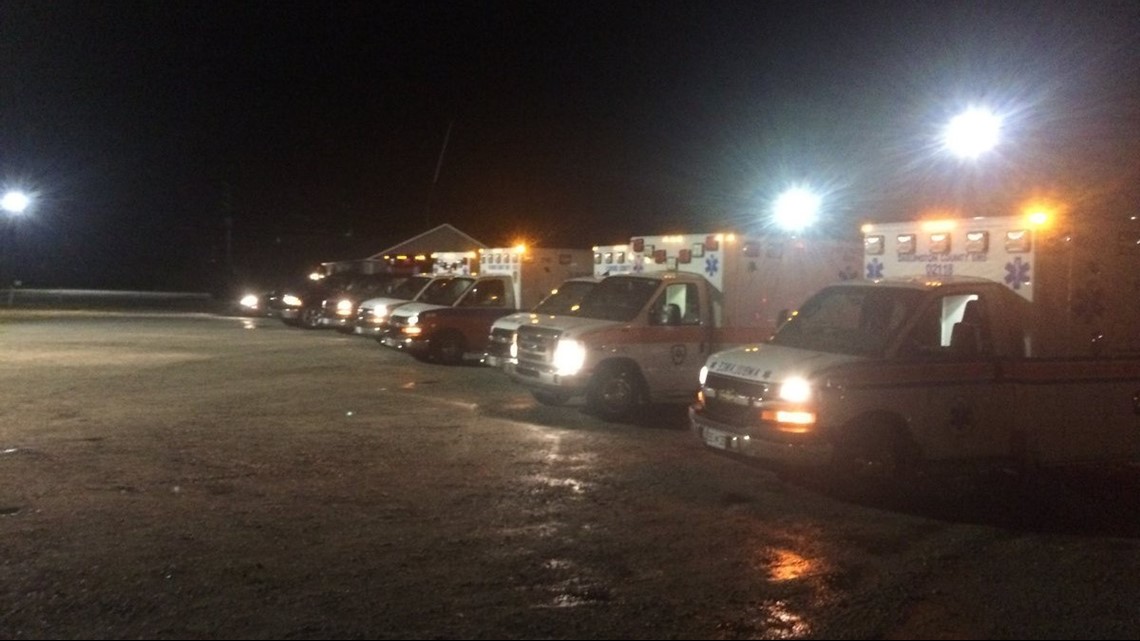 Order was completely restored by 3 a.m. Monday, the department said in a statement on its Facebook page.
"All SCDC staff and responding law enforcement officers are safe and accounted for," the statement said. The department's police service unit and the South Carolina Law Enforcement Division were investigating.
Authorities did not explain what prompted the violence. South Carolina House Minority Leader Todd Rutherford, a Columbia Democrat, called the riot a "symptom" of the problems facing the criminal justice system.
"A mass casualty incident inside a correctional facility is simply unacceptable," Rutherford tweeted. "Safety — for inmates, SCDC employees, and the public — must be a priority. Rioting like this is a symptom our criminal justice system is broken and needs reform now."
Family members of inmates who began gathering at the facility Monday were provided little information. The names of the deceased were released late morning.
An inmate at the scene told AP that correctional officers did not attempt to halt the inmate-on-inmate violence as bodies "literally stacked on top of each other." The inmate, who said most of the inmates had gang affiliations, exchanged messages on condition of anonymity because he wasn't supposed to have a cellphone and feared retribution from other inmates.
Lee County Coroner Larry Logan told the Associated Press he arrived at the scene to find melees throughout much of the prison. He said it appeared most of the deaths were a result of stabbing or slashing. Some victims may have been beaten to death, he said, and autopsies will be conducted to confirm how each man was killed.
"How else are you going to die in prison? They don't have guns," Logan said.
The prison, which opened 25 years ago and holds about 1,300 of some of South Carolina's most violent offenders, is no stranger to violence.
Three weeks ago, inmates overpowered a guard, holding him hostage and taking control of part of a dorm for about 90 minutes. The guard was released uninjured.
In February, one inmate fatally stabbed another.
On Monday, Lee County Fire and Rescue said it assisted with the "mass casualty incident" at the prison. Florence County EMS, Kershaw County EMS, Darlington County EMS, Lexington County EMS and Hartsville Rescue and a private ambulance service also responded.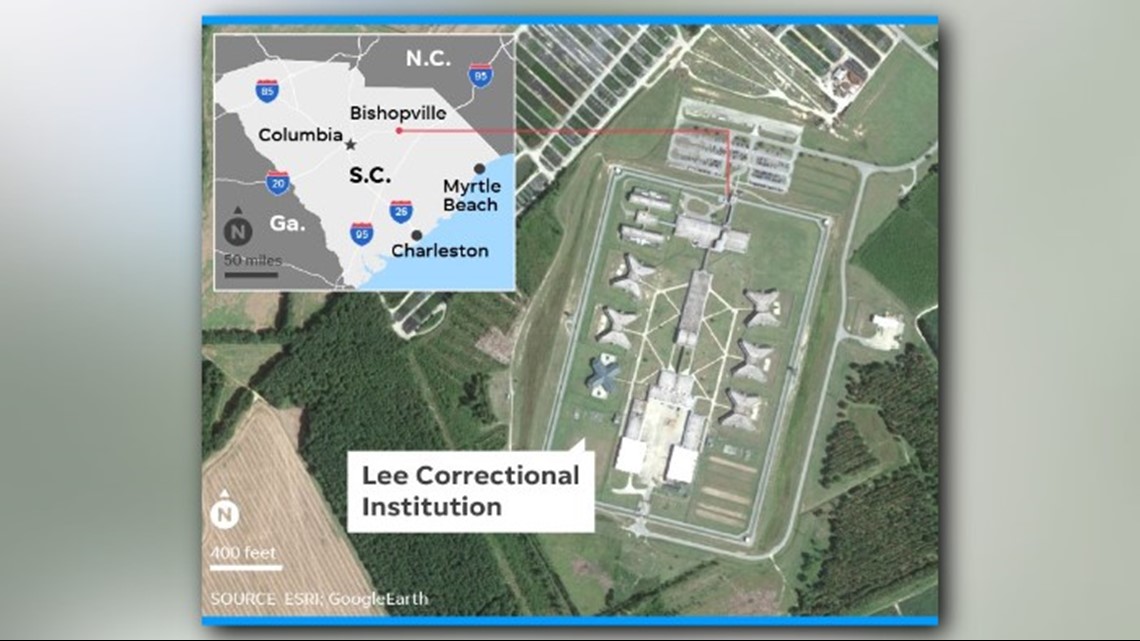 The prison is about 50 miles east of Columbia. The state capital is home to the Kirkland Correctional Institution, where four inmates were fatally strangled a year ago. One of the two inmates accused of the crime said he killed them so he would be moved to death row.
Bacon reported from McLean, Va. Contributing: WLTX-TV in Columbia, S.C.