Columbia, SC (WLTX) — A line of thunderstorms expected to produce strong, damaging wind gusts and frequent lightning Sunday afternoon delivered, with damage being reported throughout the Midlands.
PHOTOS: Midlands Storm Damage l April 15, 2018
PHOTOS: Midlands Storm Damage I April 15, 2018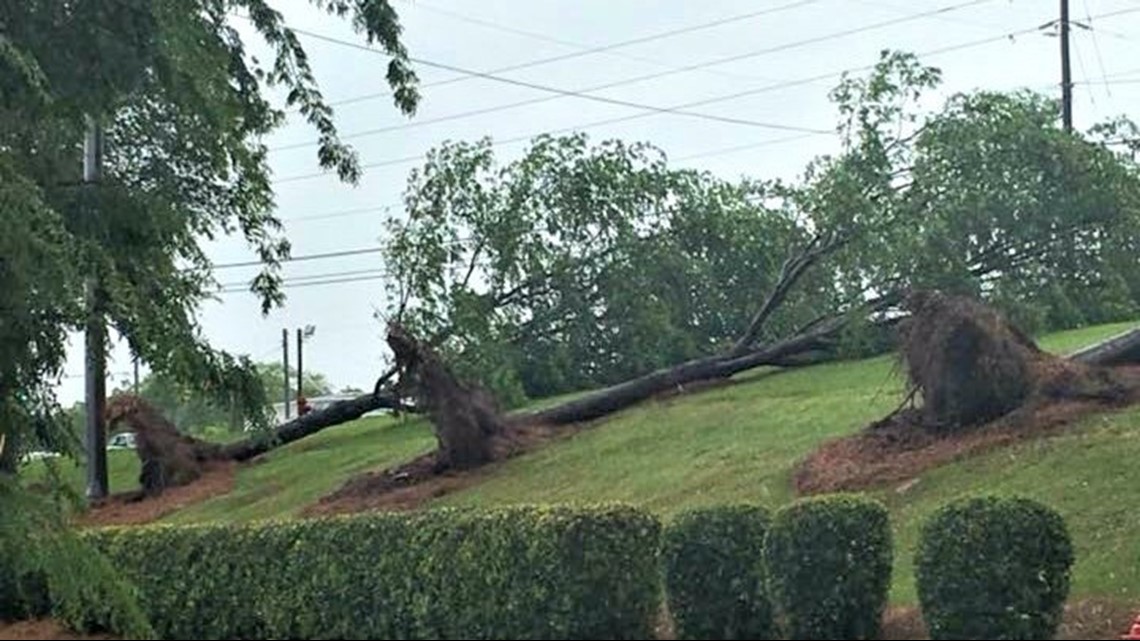 Reports of downed trees, traffic light and power outages, blocked roadways and damaged homes streamed in late Sunday afternoon.
Damage reports appear to be worse in Lexington County, where a tornado warning was issued and later expired Sunday afternoon. The National Weather Service later confirmed that a tornado touched down between Lexington and Irmo.
Related: National Weather Service Confirms Tornado in Lexington County
As of 6 PM, there were no watches or warnings in effect for the Midlands.
As of 11:30 p.m. Sunday night, SCE&G was reporting approximately 10,000 power outages in Lexington and Richland Counties.
If you can take a picture or video safely where you are, share them with us via email or on our Facebook page.