Inmates at the South Carolina prison that was overtaken by a deadly outburst of violence this week should be unable to use illegal cellular phones by the end of next month.
A Maryland-based company is installing equipment that is designed to prevent unauthorized mobile devices from making calls, sending texts or connecting to the Internet at Lee Correctional Institution in Bishopville. Tecore Networks has a three-year state contract valued at about $1.5 million, said Bryan Stirling, director of the state Department of Corrections.
Seven inmates died and 22 were hurt during a melee involving rival gangs that started Sunday night and continued into Monday at the state's largest maximum-security prison, authorities said.
Speaking in Greenville on Tuesday, Gov. Henry McMaster said contraband cellphones had a "big impact" on Sunday's violence that quickly spread to three unconnected dormitories at the prison.
Echoing warnings that corrections officials in South Carolina and other states have voiced for years, McMaster said illegal cellphones have added a "whole new dimension" to the inherent dangers found in prisons.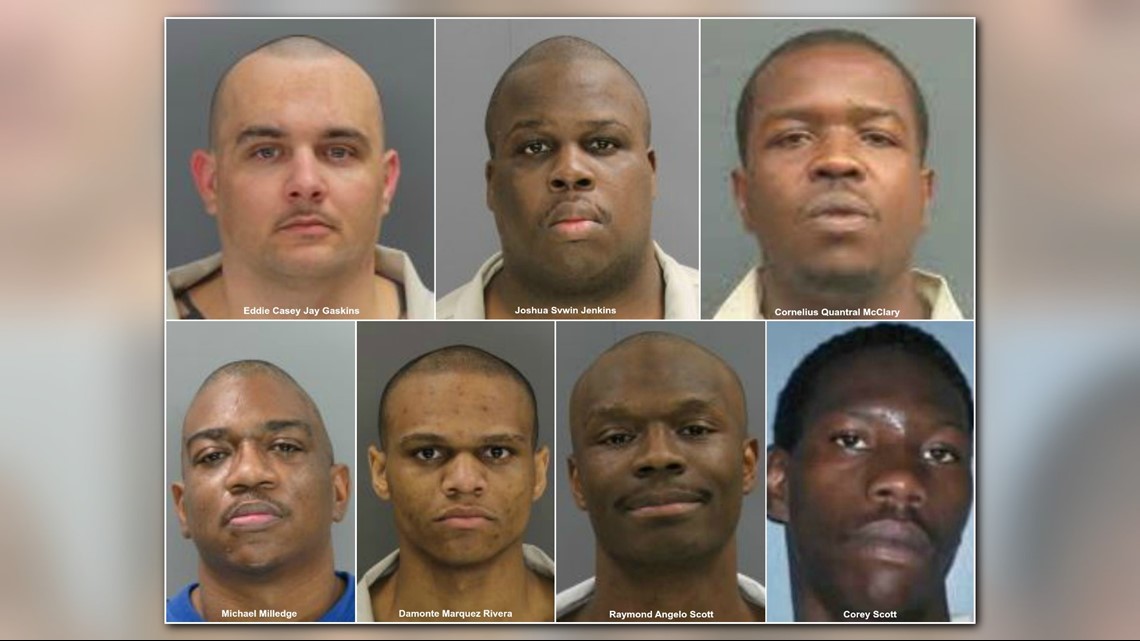 "What is happening these days is people are going to the fences and they are throwing cellphones over the fence," said McMaster, who signed an executive order earlier this year directing the South Carolina State Guard to patrol the perimeters of prison facilities.
McMaster told members of the Upstate Chamber Coalition that an inmate who obtains a cell phone can "run his business on the outside just as well as he could if he was sitting right here."
"He can order hits," the governor said. "He can make arrangements for robberies."
For years prisons officials throughout the nation have tried unsuccessfully to persuade the Federal Communications Commission to let them jam cellphone signals. Critics say this approach prevents nearby cellphone users from making emergency calls. Federal law currently prohibits the sale, importation or use of jamming equipment.
Jay Salkini, founder and CEO of Tecore Networks, said his company relies on another approach to short-circuit contraband cellphones in prisons. He said Tecore uses what's known as an intelligent network access controller to form a radio-frequency umbrella around a precisely-defined target area.
Besides denying service to unauthorized users, the technology can detect and log information about cellphones that attempt to make calls, he said.
Salkini said his company's technology has been successfully deployed at two prisons in Baltimore and a rural prison in Mississippi.
Stirling said Tecore's equipment is already being used at one of the dormitories at Lee Correctional. He said that dormitory was not involved in the violence that happened Sunday night.