She took a DNA test to find out about her birth parents. She found something more sinister
Kathy Gillcrist took a DNA test to find out more about her birth parents. She'd come to learn her father's name and something much darker.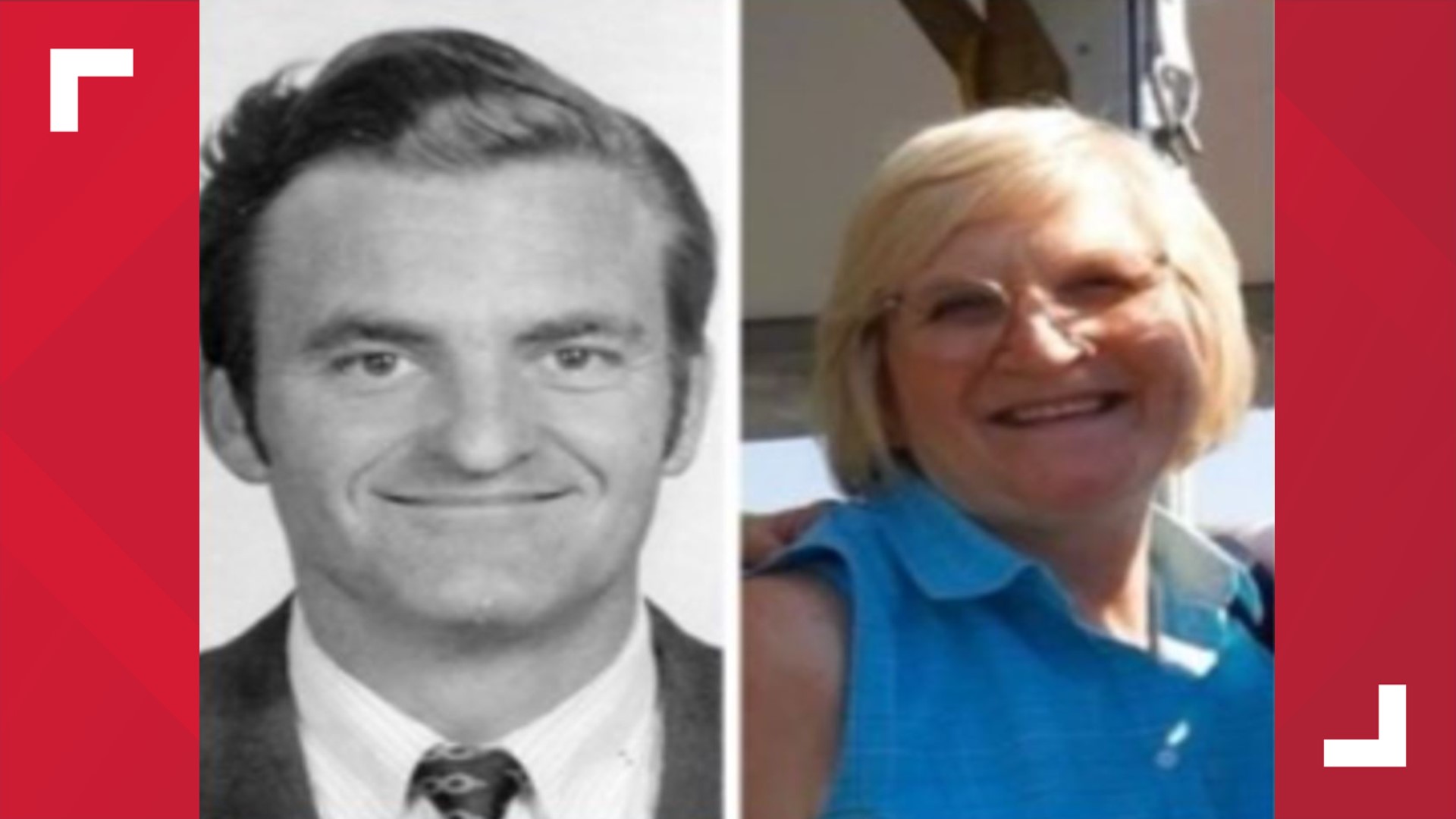 You may have taken one of those 23 and Me or Ancestry DNA tests to find out more about your family tree or your health. When a North Carolina woman took hers, she found out something much more sinister.
"I am a child of this man who did horrible, horrible things," Kathy Gillcrist said.
Gillcrist was given up for adoption and raised in Massachusetts by parents she describes as humble, modest and wholesome.
"It was great except that I was really, in a lot of ways, not like them at all. I was very ambitious, very dramatic," Gillcrist said.
She went on to study theater and teach high school drama and English. She now lives in Carolina Shores, NC, and said she never really cared to find out who her birth parents were until she retired.
A Sinister Discovery
:
DNA Doesn't Lie
"There are always thoughts in the back of my head of maybe I don't want to find out about my parents. Maybe there are things I don't wanna know," Gillcrist said.
She was able to track down her birth mother through records, but finding information about her birth father was more difficult.
She opted to take a 23 and Me DNA test that led her to a cousin with a passion for genealogy.
It was that cousin who found her birth father. She told Gillcrist to search the name "Brad Bishop."
"Not too many people find their father's FBI wanted poster. That was the first thing I saw," Gillcrist said.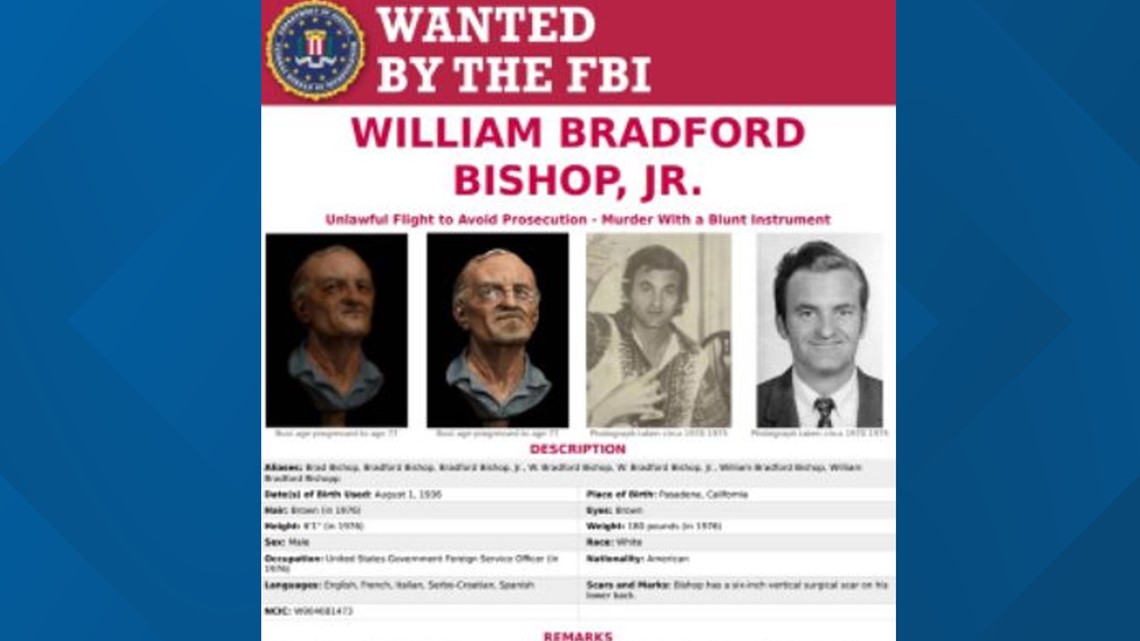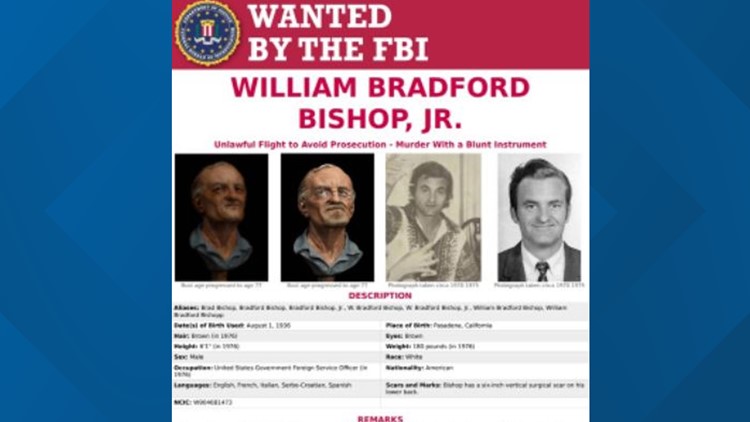 FBI's Most Wanted
:
A Family Murdered
The FBI believes Bishop, a former U.S. State Department official, murdered his wife, three sons and mother in their Maryland home in 1976. However, the crime scene expands across three states including North Carolina.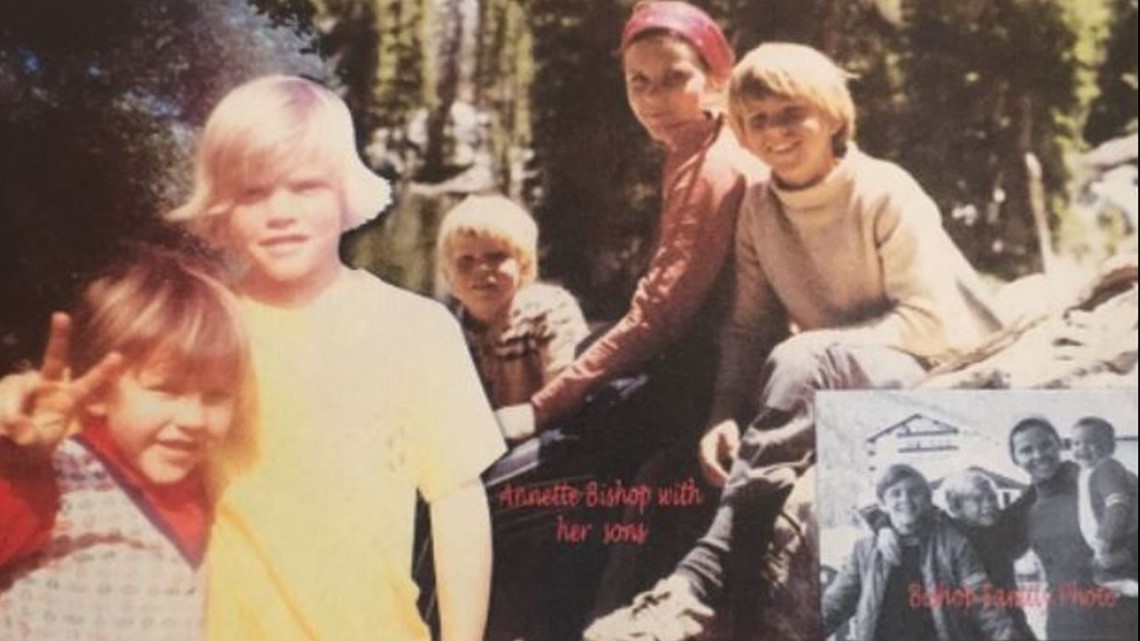 Investigators said he dumped and burned the bodies in a rural part of eastern North Carolina, then abandoned his car in the Great Smoky Mountains National Park where he vanished.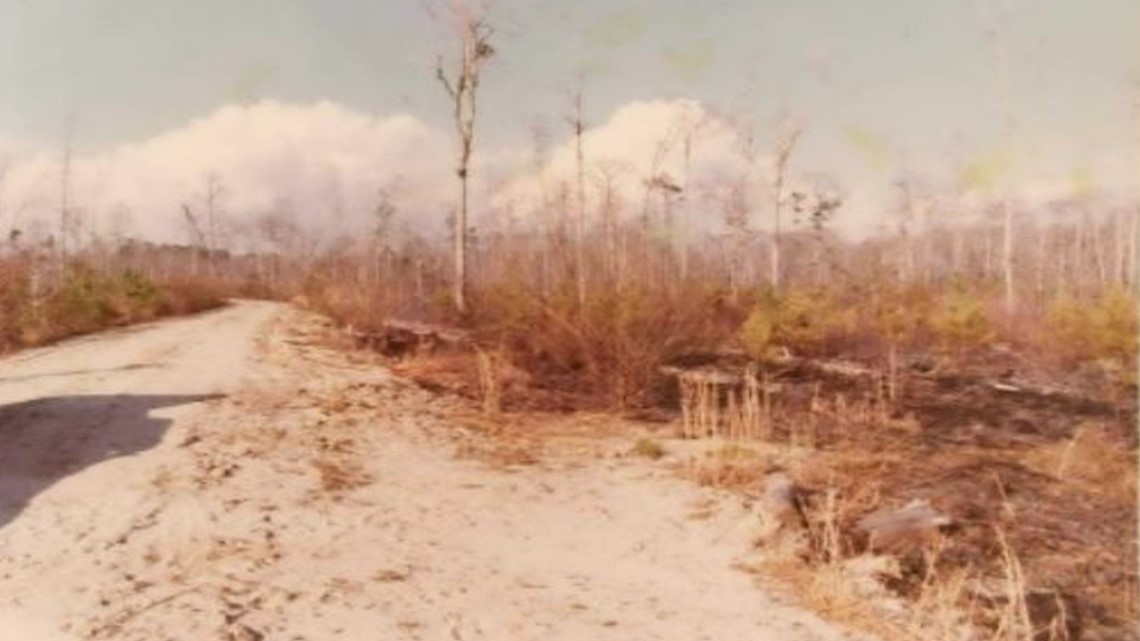 His route, much different than the one Gillcrist took. The day of the murders, she was competing in a pageant.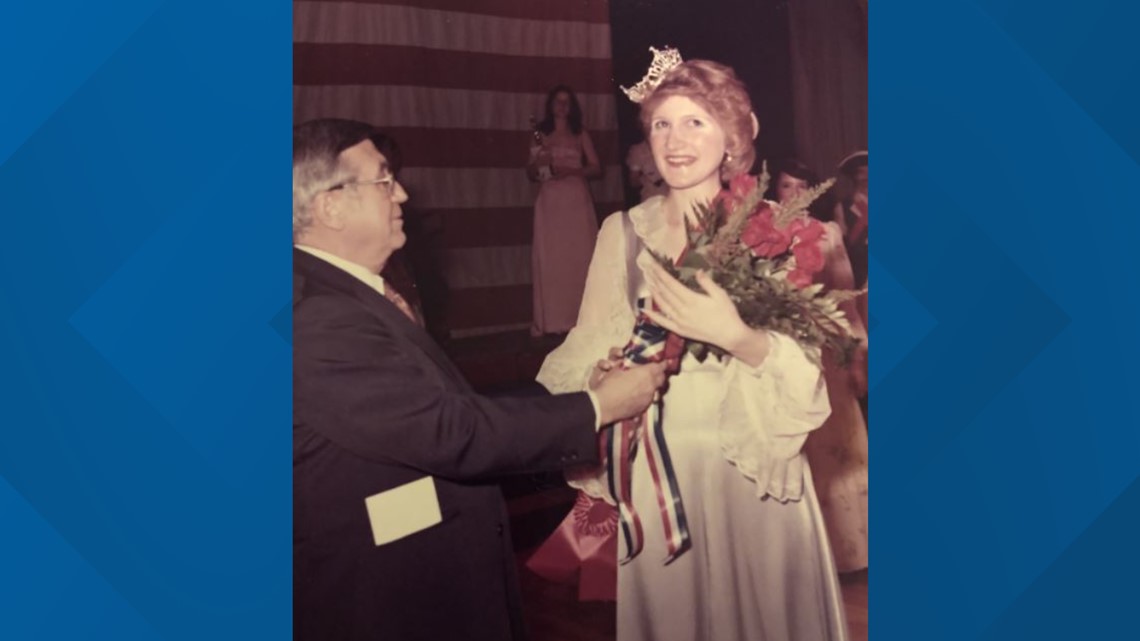 "Here I am doing this ridiculously wholesome thing and he is committing the most heinous crime possible," Gillcrist said.
Family Secrets
:
Discovery Made Real
Forensic DNA experts said, finding a connection to a violent criminal through consumer DNA tests is very rare.
"I would say it's a very low number of cases. It's a longshot but that could happen," Colleen Fitzpatrick said.
Fitzpatrick is the president of forensic DNA company Identifinders International.
Gillcrist reported her relation to the FBI, figuring it could be a lead in the case since Bishop was never found.
"He may have other children. We might find all of this through DNA. No one has ever proven that he's dead or alive," Gillcrist said.
An FBI DNA test confirmed she is his daughter. Gillcrist said she sees a lot of similarities between herself and her birth father.
"We share that same kind of creative energy. I have a lot of energy, he obviously had a lot of energy," Gillcrist said. "I feel like I know how Brad Bishop's mind works. It can be really dangerous."
PHOTOS | DNA tests confirm NC woman is the daughter of infamous wanted mass murderer by FBI
The Next Chapter
:
Hidden Roots
She's written a book about finding out her father's identity and hopes to help other adopted children navigate that path.
"I was prepared to deal with whatever I found. Other people may not have the same attitude about it," Gillcrist said.
She said the discovery has only made her more grateful for the parents who raised her, knowing her life could have gone a very different direction.
If Bishop is still out there, he would be 85 years old. Gillcrist said she's not afraid of him and thinks if he wanted to reach out to her, he would have come forward by now.
This is what Bishop looked like in previous years and as he could appear today.
If you have any information about the whereabouts of William Bradford Bishop you have several options to relay information. The FBI has a national number you can dial, 800-CALL-FBI. You also can call your local FBI office. If you live out of the country, contact your local consulate. You can also submit a tip with the FBI.