BATESBURG-LEESVILLE, S.C. — The Batesburg-Leesville Fire Department has received a new thermal imaging camera from the community so firefighters can stay safe on the job and help protect more people when they need them most.
The House of Raeford is the chicken plant located in West Columbia. A part of their business is a non-profit called FLOCK (Faithful Love Offering for Christ's Kingdom).
The company partners with people and organizations in the community to help meet the needs.
Chuck Underhill, the House of Raeford FLOCK coordinator, says they were approached with the idea from someone on their staff.
"One of our team members who's a volunteer firefighter with Batesburg-Leesville said they needed this piece of equipment in order for them to do what they do," said Underhill.
The thermal imaging camera gives firefighters the ability to see in fires, especially where there's heavy smoke. Underhill says you can even see imprints left behind from people.
The device measures heat signals and can detect how hot an object is. The new piece of equipment costs $8,300.
"Anything to make their job easier makes all of our lives better," said Underhill. "We're into making sure that the lives of people that live in this community are impacted positively."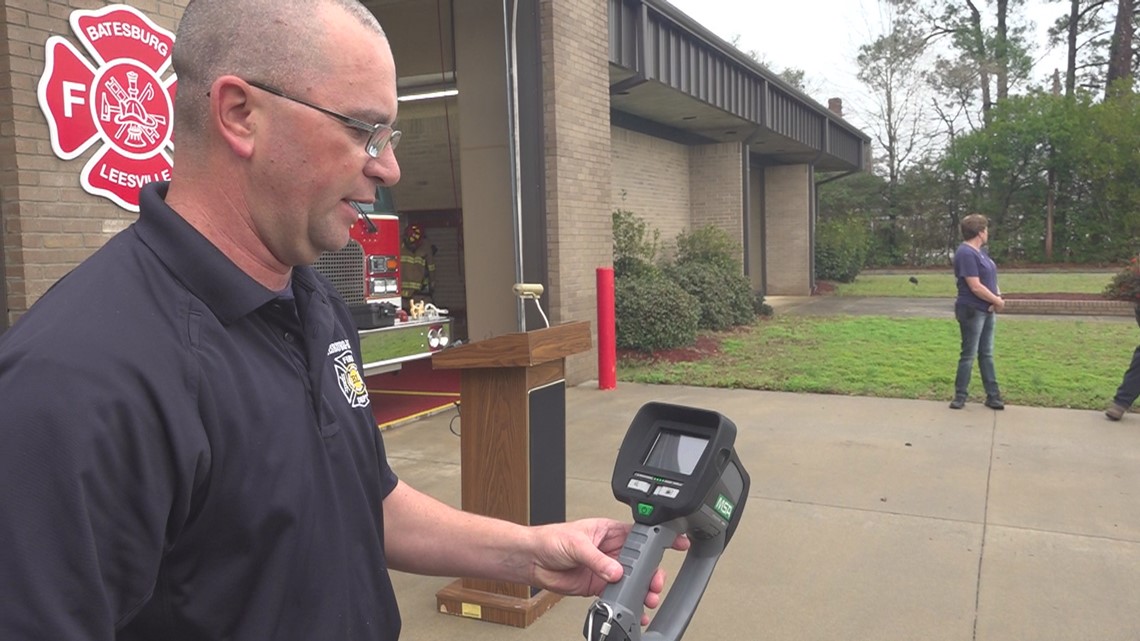 Batesburg-Leesville Fire Chief Josh Frye says this is going to make a big difference for his department.
"The camera is going to be a huge increase to our capabilities. We have one now. The technology is probably ten to twelve years old so the imagery is getting so much better, so much clearer," said Frye.
In areas with heavy smoke, firefighters can barely see a foot of what's in front of them. With the new technology, it will clearly indicate and show if a person is around them so they can find that person and save them.
"The imagery is just amazingly clear which will help us recognize hazards, people, all of that stuff a little bit better, a little bit quicker which should give us a quicker response time and help us stay safer in the process," explained Frye.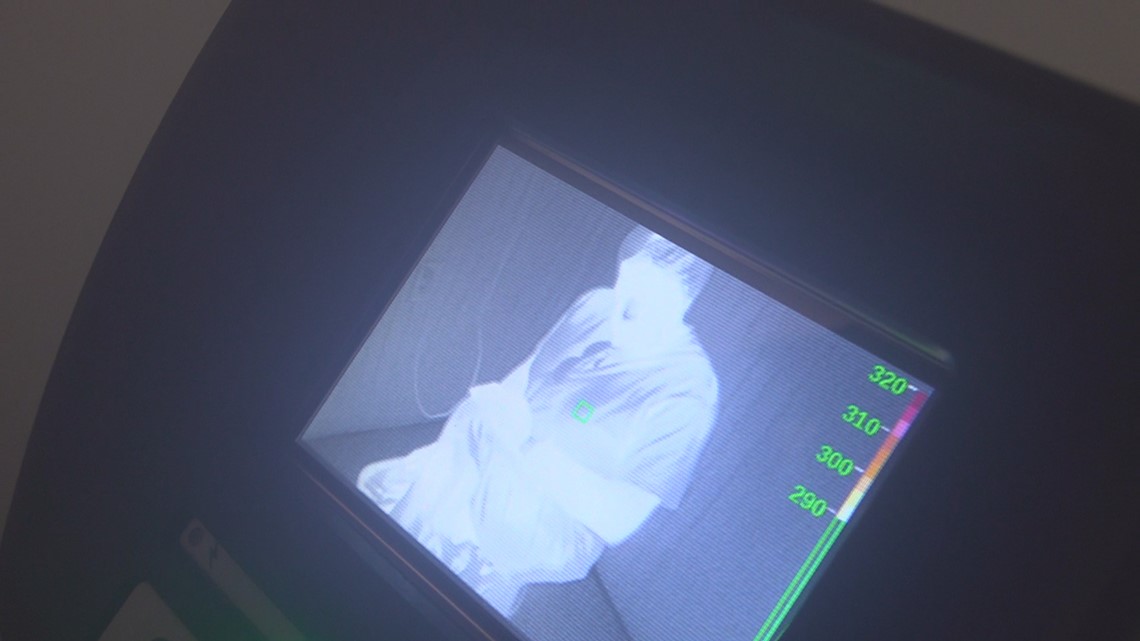 Mayor Lancer Shull says it really speaks to the community of Batesburg-Leesville seeing folks help out their neighbor.
"It's great! It makes me proud to raise my kids here. This is the stuff that every small town in South Carolina and the United States should aspire to do, is to really have these types of relationships," said Shull.
Shull says it helps with lowering taxes because community leaders are stepping up to help provide needed equipment such as this to the fire department.
Ultimately Underhill hopes this makes the firefighters' jobs easier and safer.
"I hope it encourages them. Just like wherever we partner with in our community, we always hope it encourages those to do their job. They're not on their own. They're not having to try and figure out how to make this happen with no funds."
If you know of someone or an organization doing good in the community, send Street Squad an email to streetsquad@wltx.com.