SUMTER, S.C. — A new healthcare facility is coming to downtown Sumter.
The building formerly occupied by a Save-A-Lot grocery store on W. Liberty Street will now become home to a new Colonial Healthcare facility.
Construction was underway for the facility on Wednesday.
Dr. Clay Lowder, one of the owners, said the 24-thousand square foot facility will offer family practice services when it is completed this fall. He added that exam rooms are already being constructed inside.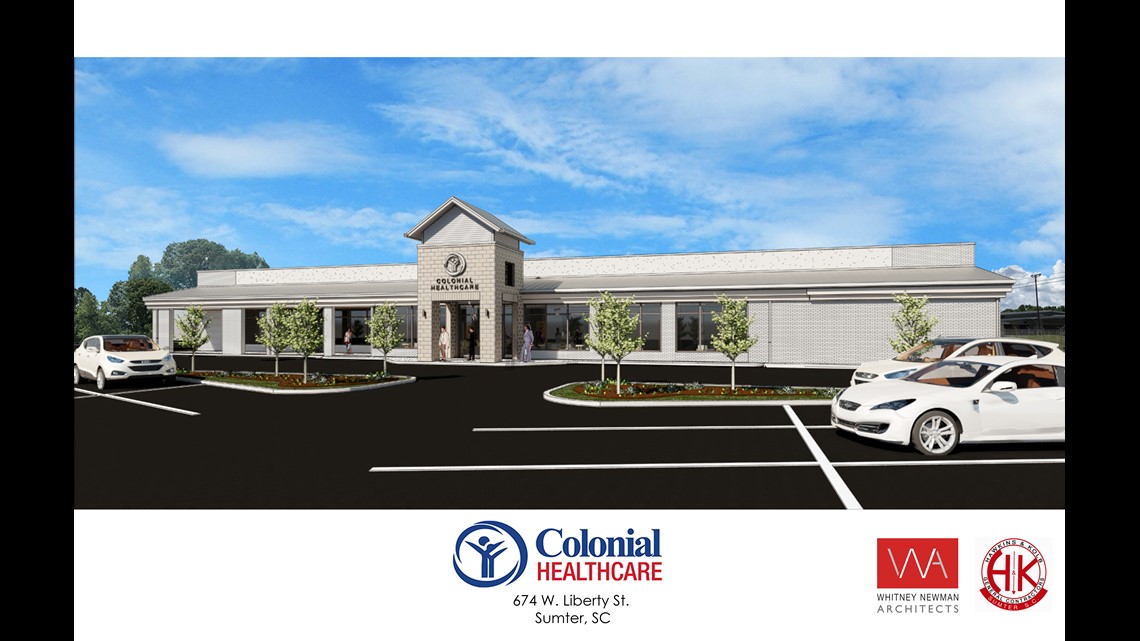 "People need healthcare; they need quality healthcare," Lowder said. "We offer one stop shop and we have a lot of other ancillaries and testing that we do in our office, so we're just excited to provide more of that for the people in this community."
Colonial Healthcare opened in 1996 and have roughly 13 locations, including facilities in Manning, Columbia and Sumter.
Lowder expects that the new facility will bring between 40 and 50 jobs to the area.