IRMO, S.C. — "We're finally breaking ground for a new fire station, several years in the making," Fire Chief Mike Sonefeld told WLTX.
"We purchased the property from a daycare center that had closed down, it had been here since the 80's so it was kind of becoming an eye soar. The property fit us well," says Sonefeld, "We were already looking in this location and this is going to be a really good fit."
Currently, Irmo has two stations: one by Saluda Shoals park on St. Andrews road and one closer to the lake on Lincreek Drive.
This location will be the only one the west side of the train tracks that go down St. Andrews Road, across Lake Murray Blvd.
"If we go back to where we started, we only had one station and it was on this side [east side of tracks] and nothing on the other side [west side of tracks]," explains Sonefeld. "The majority of our coverage area is on the other side of the tracks but we still need to be on both sides. The trains run from anywhere to 7-10 a day so the chances are we're going to get blocked eventually."
Chief Sonefeld also told us that it cuts their response time. Not only do they have their two current locations in 28 square miles, they now will have this new one in "a nice triangle."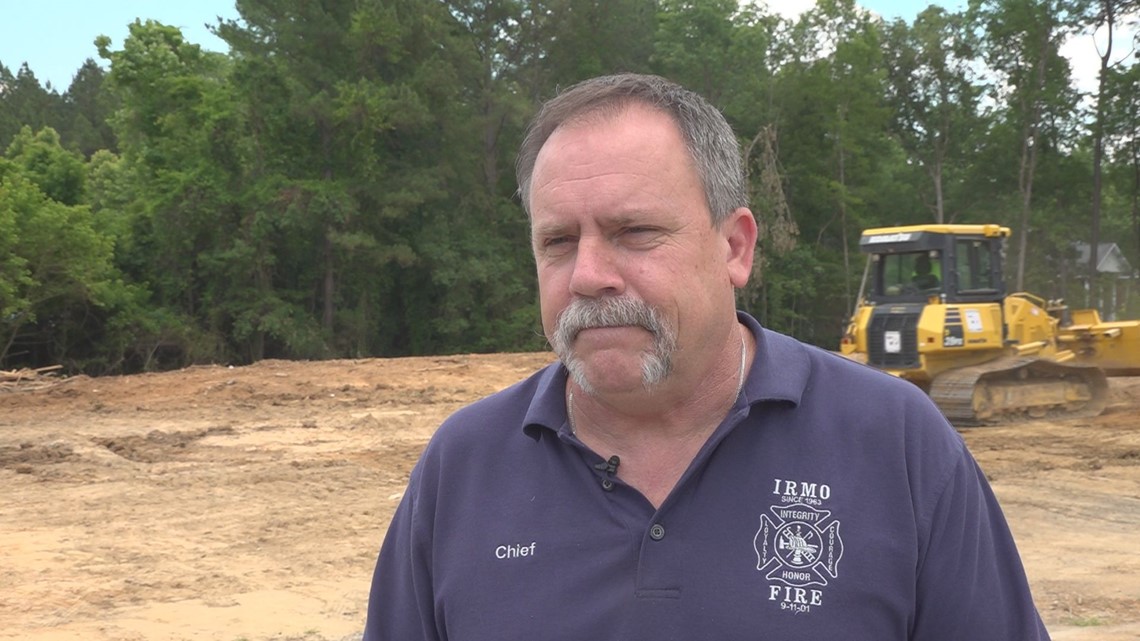 "So you'll see better response times from all three stations, they won't have as large of areas to cover by themselves," says Chief Sonefeld.
The Chief told me that they have been hiring firefighters one by one for this location for the passed 8 years. They hope to have it up and running by this November.
If you have any story ideas or information on things happening around town, contact us at StreetSquad@wltx.com or tweet us using the hashtag #StreetSquad19.