COLUMBIA, S.C. — One apartment complex off Lake Murray Blvd is set to be expanding soon.
Russell messaged News 19 and wanted us to find out what's being built in the area right next to the Lake Murray Dam on the east side.
The property in question is located slightly in front of and beside the York Woods Apartments at 2038 Lake Murray Blvd.
Crews have been seen out on the land and clearing out trees.
After speaking with officials at the York Woods Apartments, they confirmed they are expanding onto that piece of land.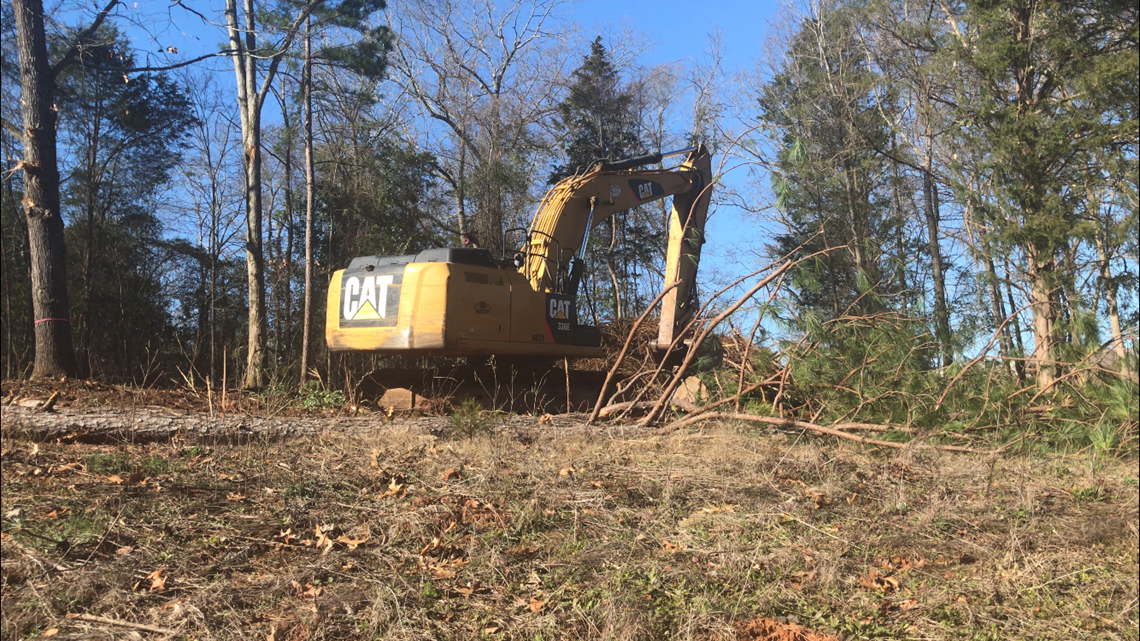 The apartment says they're staring what they call Phase 2 of the project. They'll be adding an additional 140 new apartments on the piece of land.
York Woods Apartments hope to be finished up with construction by this end of 2020.
If you have anything you would like Street Squad to take a look into, send us an email at streetsquad@wltx.com.