LUGOFF, S.C. — Dreams are turning to reality for one South Carolina girl, who recently finished filming an Indie comedy set to be released soon.
11-year-old Tegan Riechers, who lives in Lugoff, South Carolina, plays the role of Annie in the upcoming Indie film "Fifty Times Rock."
The movie is about an out-of-touch 80s rock star who tries to get famous again, with the help of Riechers' character, Annie, who steals the spotlight and becomes the famous one.
Riechers says the character she plays was was fun to bring to life.
"The character's name is Annie, and she's very sassy and sometimes rude," Riechers said. "It was very fun on set. We went to two locations, we filmed for 2-3 days, maybe, and it was really fun. I had a lot of fun there."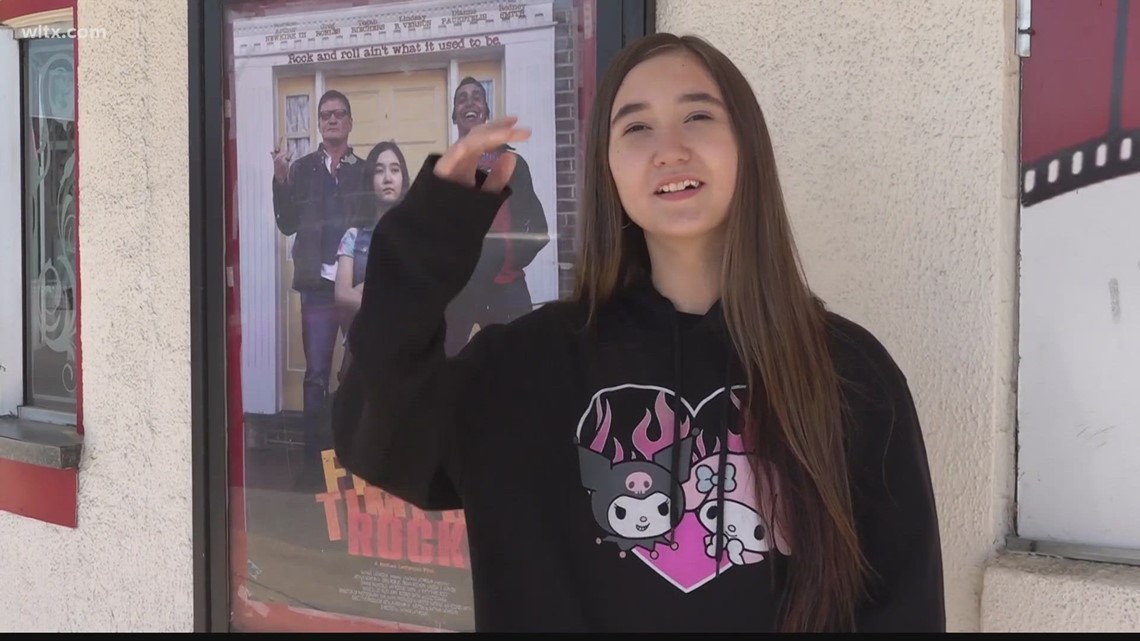 So, how did Riechers land the role?
"I did an audition, we sent it in and they said to just come up there and see how I would do," Riechers said.
"Fifty Times Rock" has a special showing at 2 p.m. on March 18 at The Little Theatre in Camden before opening at select theaters on March 27.
"This means a lot to me because I always go to this theatre," Riechers said.
"It's cool to drive by and see her and to know she's actually accomplishing something she always wanted to do and to see her dreams open up," her mother Jennifer Riechers said.
The movie is set to be released on Amazon Prime Video on March 27.