SUMTER, S.C. — Students from across Sumter County had the chance to find the "force within" themselves to stop bullying during a Star Wars themed show at The Sumter Opera House.
David Engel performed as Panniken Moonjumper, a leader at Jedi Academy that taught students how to be a rebel force against bullies.
"I'm doing at least my own little part to help give kids memorable solutions to how to stop a bully in their path," Engel said.
They learned four major lessons during their time in the academy -- respect, responsibility, compassion and courage.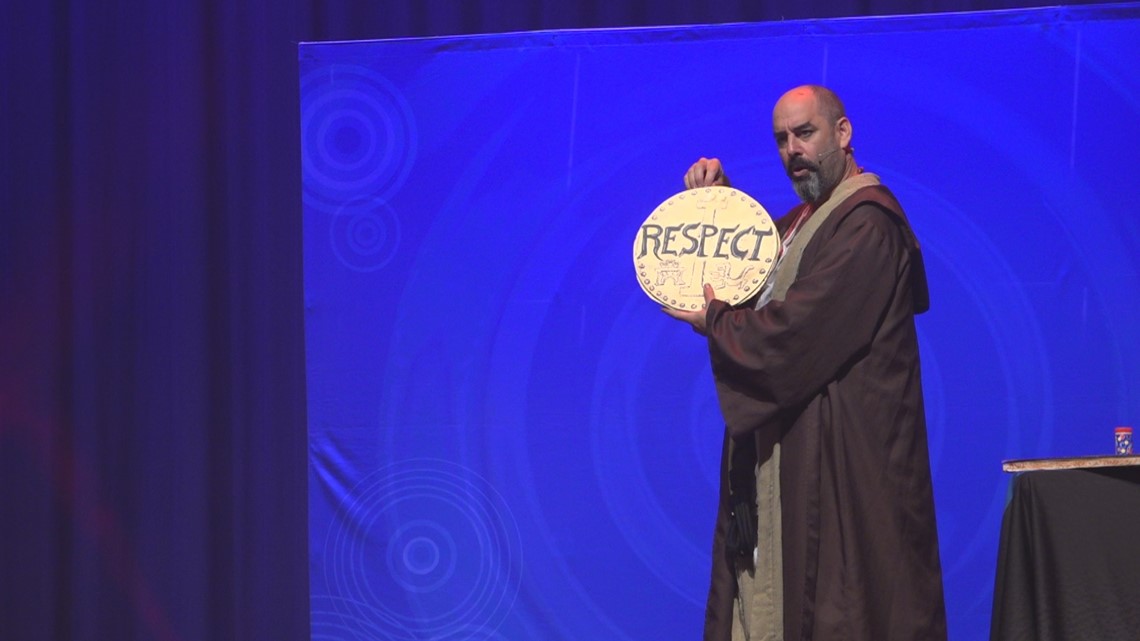 They were also taught strategies to stand up for those experiencing bullying.
"It's incredibly important," Engel said. "Statistics show that nine out of 10 children in America are bullied or experience harassing behavior.... Not only do they have the power within, that they are empowered to stand up for themselves, but that they are also given permission to stand up for their friends. To stand up for even strangers in need."
All of the students graduated from Jedi Academy with top honors.