ORANGEBURG, S.C. — Orangeburg County officials say three missing children were found safely Thursday in Memphis, Tennessee, with their father.
The news comes hours after authorities said they had reason to believe they were in or near Memphis, Tennessee.
The children's father, Michael Dion McGee, was arrested for custodial interference.
According to Memphis Police, officers responded to reports of the missing children around 12:30 p.m. in the 5900 block of Knight Arnold Road. There, the officers located the three missing children out of South Carolina along with McGee.
Police verified existing warrants for McGee and took him to the Shelby County jail in downtown Memphis.
The children are currently in the process of being brought back to South Carolina, according to authorities.
Orangeburg Public Safety officers have been searching for the children, who were missing after they weren't returned to their mother, for weeks.
According to officers, the children's father picked the children up from their mother, who has custody of the children, on October 2. He was supposed to return them the next day, but officers say he didn't.
The children's names are Michael Dione McGee II (9 years old), Gracy Ann McGee (7 years old) and Gerald McGee (4 years old).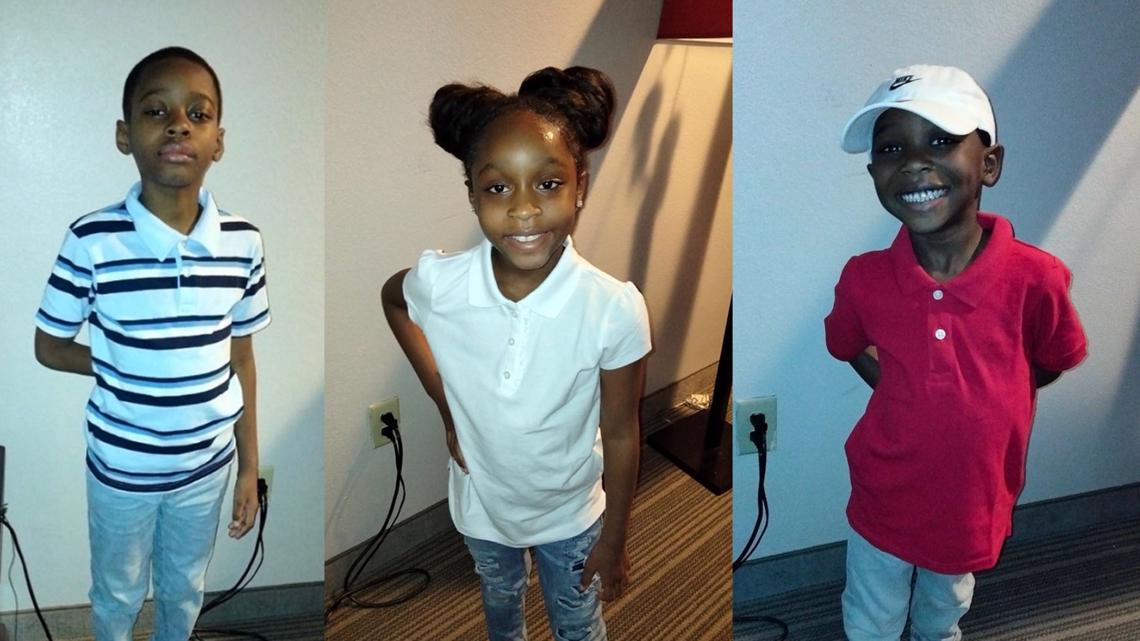 Police had originally said they may be travelling by bus, through Atlanta, with a final destination in Tennessee.