WEST COLUMBIA, S.C. — One local business owner is hoping to find missing 6-year-old Faye Swetlik after the child and her grandmother helped her just a year ago.
Rachel Hames lost her dog a year ago, and Switlek and her grandmother helped her search until the dog was found.
Six-year-old Faye Marie Swetlik from Cayce has been missing since late Monday afternoon.
Swetlik was last seen around 3:44 p.m. Monday while playing in her front yard at Londonderry Lane in Cayce, just off Highway 302 in the Churchill Heights neighborhood.
Since then, law enforcement has been searching extensively around the area and have recently expanded the search.
Rachel Hames, who owns Bark-O-Lounger Grooming off Platt Springs Road, says she feels like she has to help.
"Since that I have this personal connection with Faye's grandmother, I felt obligated because she's so selfless for what she did for me and my family," said Hames. "I had to do something."
Last year, Hames' 13-year-old greyhound escaped her family's yard after someone broke into their gate at her home in Northeast Columbia. In an effort to find her greyhound, she made a group on Facebook to help find the dog.
"I didn't know Faye's grandmother at all and she showed up the next morning after I had posted it on Facebook ready to search," explained Hames. "She came by everyday for almost two weeks selflessly. I never asked her to do any of this."
Faye's grandmother helped search for Hames dog in the woods, by the river, and under porches no mater what the weather was that day. She even barbecued hot dogs in a parking lot hoping the scent would bring Hames greyhound back home.
"Because of that, I have this connection with her that will never be broken and I will keep doing what I'm doing to hope I can get her baby back to her."
Faye's grandmother even brought Faye along one day because the little girl wanted to help find the greyhound.
Hames describes Faye with a bubbly, happy personality who wasn't afraid to talk to anyone.
"She's an adorable little girl. She came to help look for my dog because she's a dog lover and she wanted to help. She told her grandmother she wanted to come and help and she did. That's my other reason why I need to find this little girl. She's just as sweet as her grandma."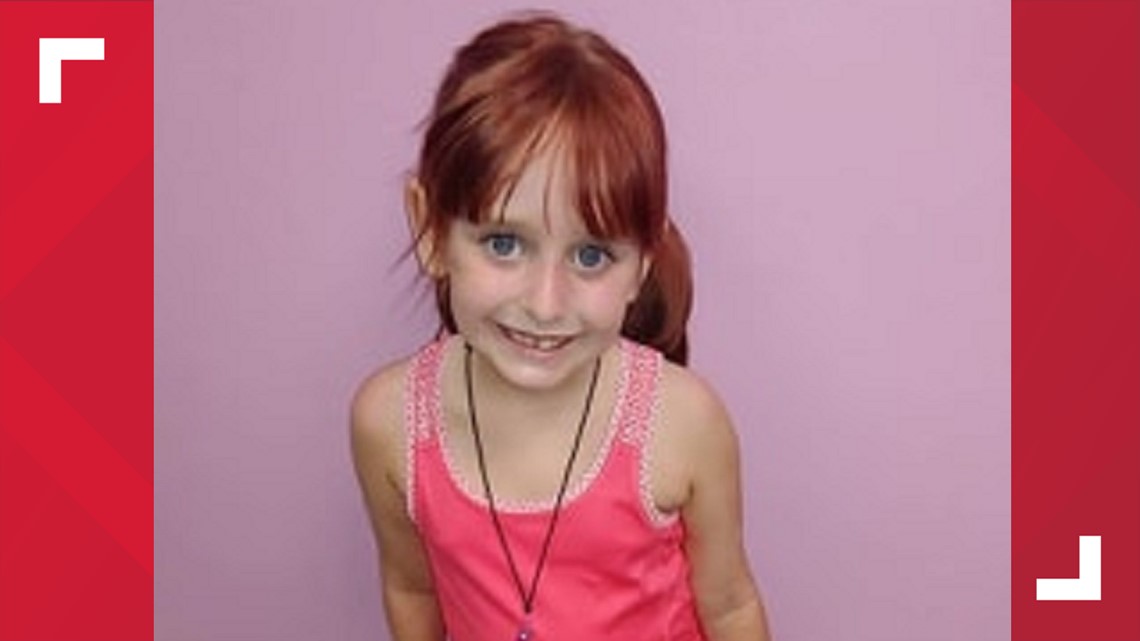 Since Hames found out the six-year-old has been missing, she's made signs and sharing posts on social media to help with the search for Faye.
Law enforcement says they appreciate the community wanting to help but are asking for folks to not come to the neighborhood to search on the ground. The best way people can help according to police is helping spread the word about the missing child.
"There's only so much that I can do but I can't not do anything. It actually kept me up last night because I tried to put myself in her shoes... There's a clock running, you know, and it's ticking away and the longer it goes, the more urgent it becomes."
"I also know how much her grandmother adores her. This is her heart. This is her baby. She is their lifeblood."
Hames is hoping people in the community will keep their eyes open and lookout for anything that may see off. She says it's been an eyeopening experience seeing how the community is helping bring the six-year-old back home safely.
"There's definitely a sense of community and they've been amazing... It's impressive. I drive around locally and I've seen photos of her everywhere which is what we need."
While the community waits, Hames is clinging onto the hope Faye will be found and return home safely.
"I hope that she had just wondered off somewhere into the woods maybe and lost her way and maybe she's just curled up and sleeping. Maybe they'll find her a little dehydrated and a little hungry but safe."