Columbia, SC (WLTX) - We are about to start planting in Gandy's Garden!
Before we do, we need to put down new soil. Most fertilizers contain 3 kinds of chemicals: phosphorus, nitrogen, and potassium. Each one helps some aspect of the plant's growth from flowering to making seeds.
Plant growth is also boosted by another chemical: carbon dioxide. But what happens when there's too much of it?
Carbon dioxide, or CO2, makes plants produce more pollen, including the ones that affect our allergies such as ragweed and grass.
Research shows that urban areas have about 30% higher CO2 levels and 3.5-degree higher temperatures than surrounding suburban and rural areas. As a result, cities have an increased pollen count: as much as 4 times higher than outlying areas.
Allergy sufferers are not the only ones who are bothered. Peaks in emergency room visits from asthma attacks increase on days with high pollen counts.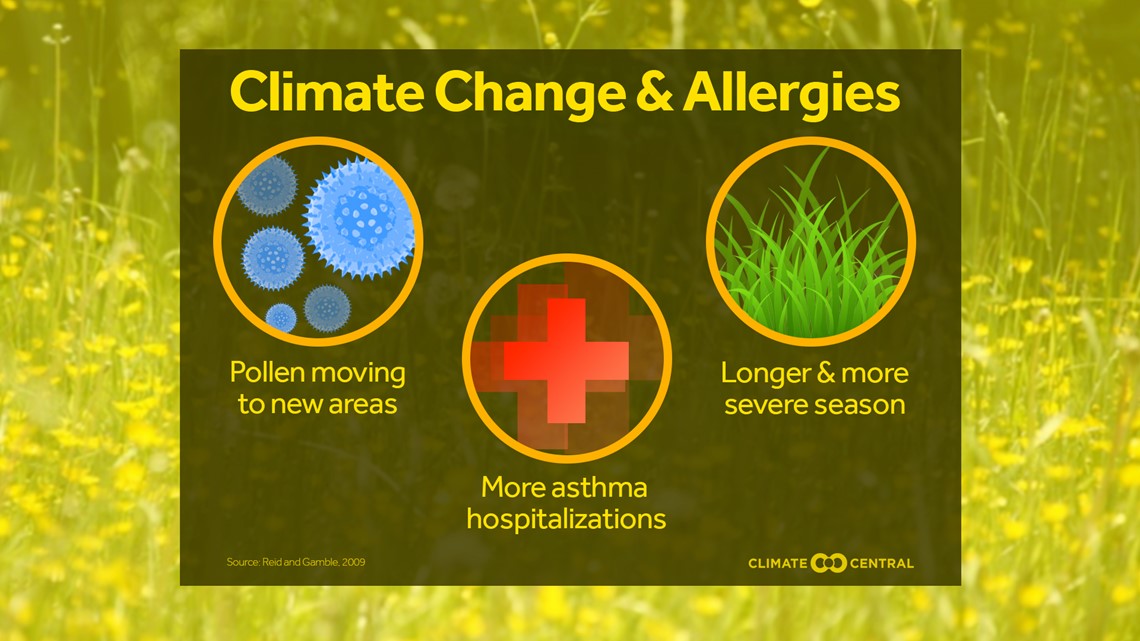 The higher CO2 levels and the higher temperatures that come with climate change prolong the pollen season and allow allergy inducing plants to migrate farther and farther every year.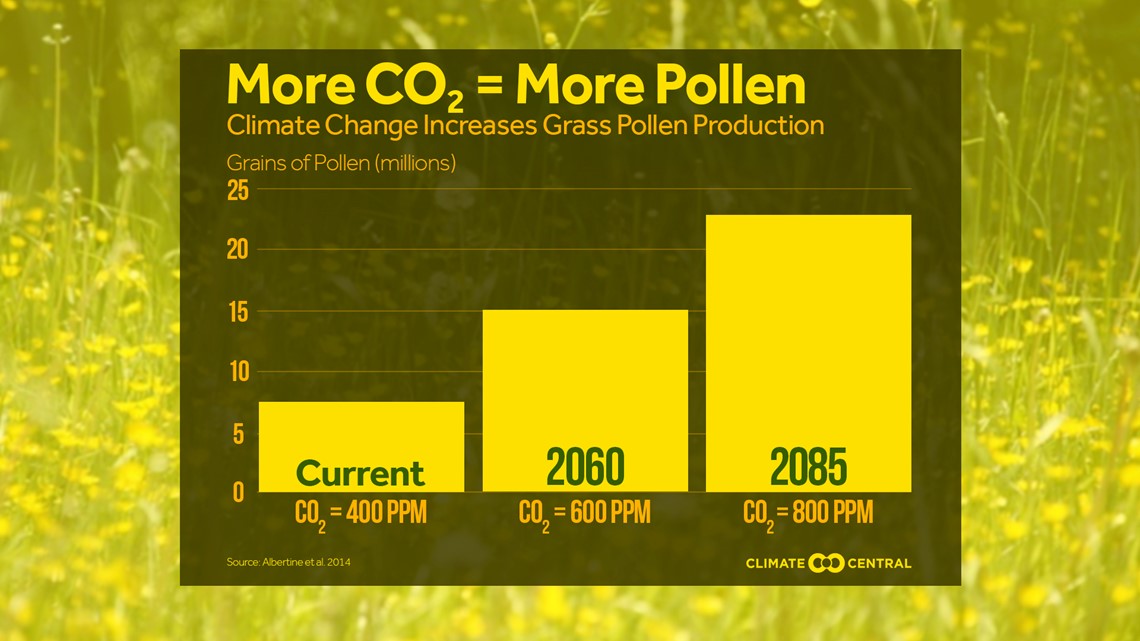 If CO2 keeps increasing at the current rate, we will soon see up to 3 times as much pollen, meaning allergy seasons could only get worse.