Editor's note: A previous version of this story mischaracterized Michelle Lujan Grisham's win as governor of New Mexico. She will be the state's first Democratic Latina governor.
Native American and Muslim women are headed to Congress for the first time, as candidates of color notched a series of historic wins in Tuesday's midterm elections.
Democrat Sharice Davids of Kansas became the first Native American woman elected to the House, beating incumbent Rep. Kevin Yoder in the district that includes part of Kansas City, Kan.
Debra Haaland, another Native American, also won her seat in New Mexico's solidly Democratic 1st District. Haaland, a former Democratic state party chair, will replace Rep. Michelle Lujan Grisham, who was elected New Mexico's first Democratic Latina governor.
Rashid Tlaib, a former Michigan state representative and a Muslim, cruised to victory in her race to represent parts of Detroit and its suburbs. Fellow Muslim Ilhan Omar, Minnesota's first Somali-American legislator, became the first woman of color from the state elected to Congress.
"Rashida Tlaib is breaking an important glass ceiling tonight," said Jim Dean, chairman of the progressive group Democracy for America. "We know the kind of unrelenting champion for bold, inclusive populist ideas she's going to be in the U.S. House."
The congresswoman-elect were at the front of a surge of minorities running for office. The candidates of color reflected a growing sentiment among voters that it's time for racial minorities and women to play a larger role in American politics,
Almost 80% of voters said it's very or somewhat important that more women and racial minorities be elected to public office and almost half said it's very important, CNN exit polls showed. Around two-thirds of white voters said it's important to elect more minorities, while around 80% of African Americans agreed.
The diverse field of minority candidates that ran in this election cycle, mostly Democrats and many women, included Georgia gubernatorial candidate Stacey Abrams and Florida governor's candidate Andrew Gillum.
Abrams is trying to become the first black woman elected governor in America, while Gillum fell short in his bid to become the Sunshine State's first African-American governor.
With 96 percent of the vote counted, Republican Brian Kemp held a 51 percent to 48 percent lead over Abrams. An automatic runoff election will be held Dec. 4 if no candidate wins at least 50 percent plus 1 vote.
Reports of technical malfunctions and long lines at polling stations across the state, including some voters reporting waits of up to three hours to cast ballots, complicated Tuesday's vote.
"I promise you tonight that we're going to make sure every single vote is counted," Abrams told supporters.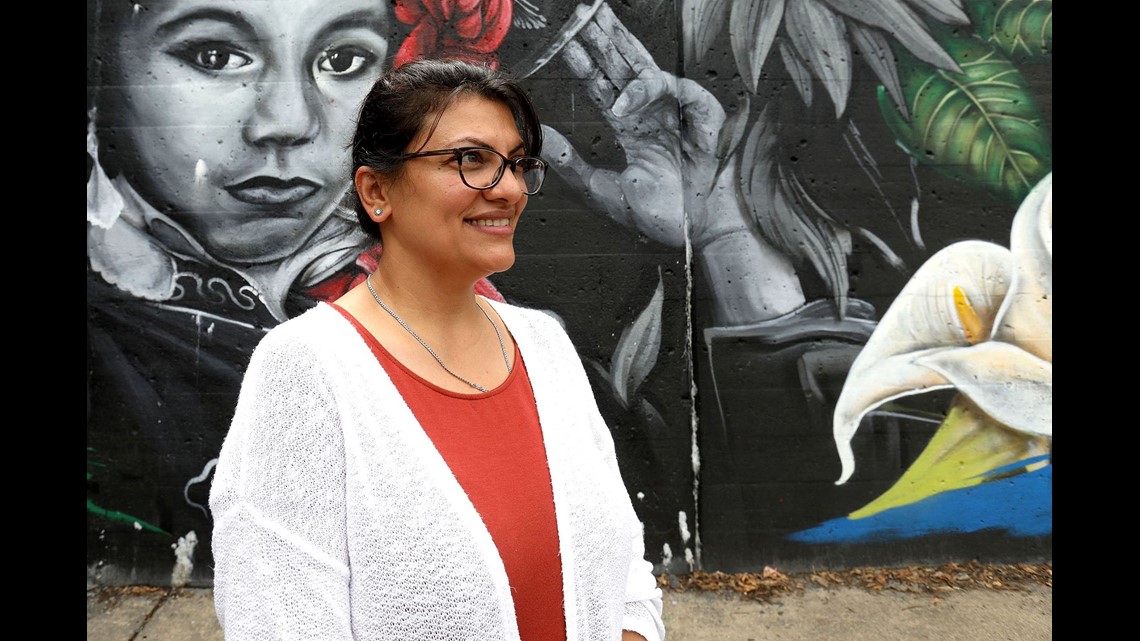 Meanwhile, Massachusetts' Ayanna Pressley became the commonwealth's first black woman in Congress.
Pressley, who in 2009 became the first black woman elected to the Boston City Council, notched the first major victory of this election cycle among minority candidates. She shook up Massachusetts politics in September when she defeated 10-term U.S. Rep. Michael Capuano in the Democratic primary. She was running unopposed in Tuesday's election.
The push for a more diverse cast of candidates seeking higher office could provide "important breakthroughs" in American politics, said Debbie Walsh, director of the Center for American Women and Politics (CAWP) at the Eagleton Institute of Politics at Rutgers University.
"It opens up a world of possibilities to women and people of color who will follow in their footsteps," she said.
The value of having more women and minorities in elected offices, Walsh said, is they "bring different voices, different perspectives, different life experiences ... to the making of public policy."
Governor races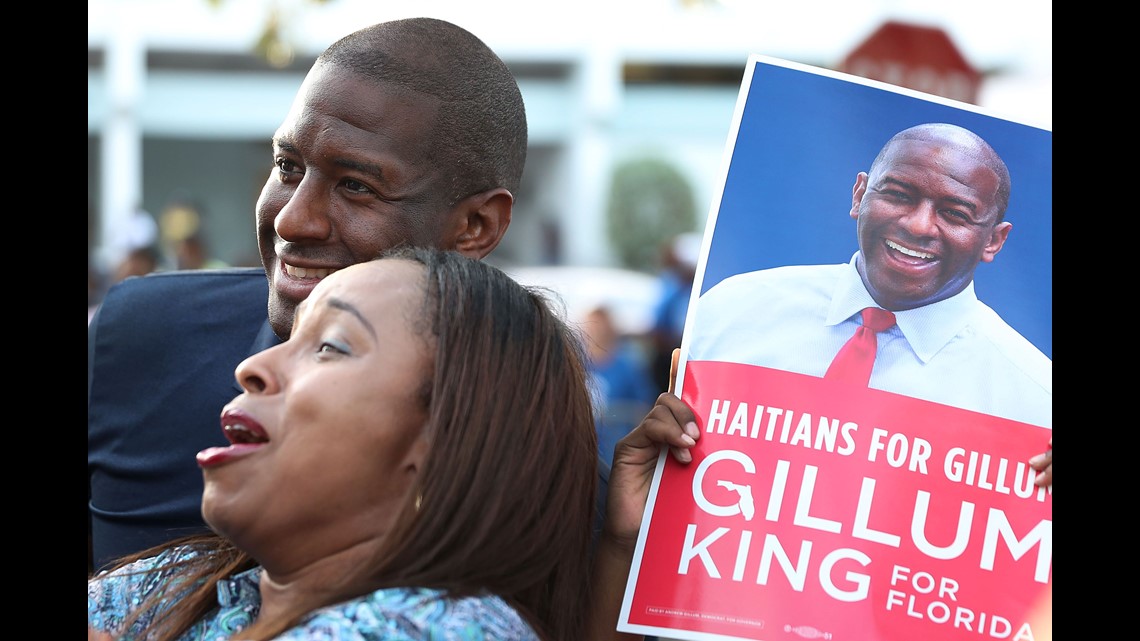 Beside Gillum, who lost the Florida gubernatorial race, several other minority candidates who sought the governorship in their states were defeated at the polls.
Lupe Valdez, also a Democrat, made history as the first Latina woman in Texas to win a major party's gubernatorial nomination, but fell short in her bid to unseat Gov. Greg Abbott.
Maryland Democrat Ben Jealous, who was seeking to become the state's first African-American elected governor, was defeated by incumbent Gov. Larry Hogan. And Democrat David Garcia lost his bid to be the first Latino governor in Arizona in more than 40 years.
Andria Tupola, a Republican, was sunk in her bid to become the first Native Hawaiian woman governor.
Paulette Jordan, the first woman to win the Democratic Party's nomination for governor in Idaho, was defeated in her effort to become the nation's first Native American governor.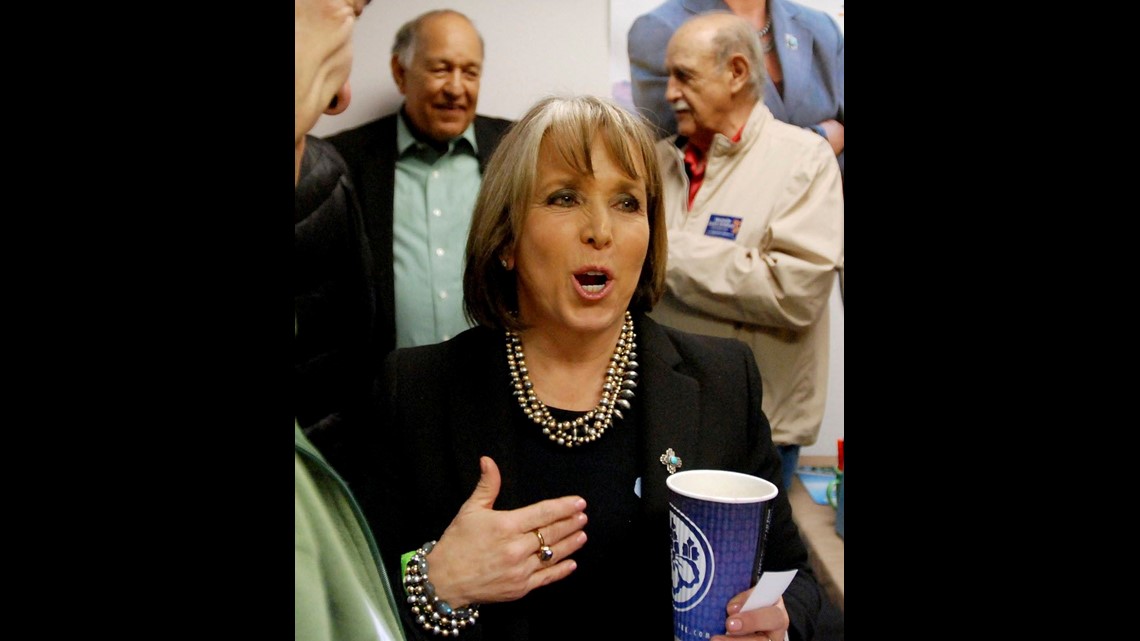 In the Senate, Democrat Mike Espy and Republican Cindy Hyde-Smith will face a Nov. 27 runoff after neither was able to win a majority of Tuesday's vote in a four-candidate race.
No matter who wins the runoff. it will mark a first for Mississippi. Hyde-Smith would be the first woman in state history to serve in the Senate, while Espy would be the first African-American since Reconstruction to represent the state.
Before Tuesday, there were 38 women of color in the House and four in the Senate.
House races
Republican Eddie Edwards, of New Hampshire, failed in his bid to become the Granite State's first African-American congressman.
But other candidates of color around the country had better luck at the polls.
In Illinois' 14th District, Democrat Lauren Underwood, 32, a registered nurse and former Health and Human Services Administration official in the Obama administration, unseated incumbent Rep. Randy Hultgren.
Underwood became the first African-American elected to a district that is about 80 percent white. Republicans have held the seat for all but two of the last 69 years.
In her victory speech, Underwood paid homage to former Rep. Shirley Chisholm, who was the first black woman elected to Congress.
"Fifty years and one day ago on November 5, 1968, Shirley Chisholm was elected to the U.S. House of Representatives," Underwood said. "She was the first black woman in Congress. When Congresswoman Chisholm ran for president in 1970s, she proclaimed that she was unbought and unbossed. I've adopted that declaration as my own unofficial motto. I aspire to be a bold representative for this community."
Jahana Hayes, a Waterbury school teacher, declared victory in her bid to become Connecticut's first black female Democrat elected to Congress. Votes were still being counted late Tuesday, and the Associated Press reported it was too close to declare a winner.
Texas Democrat Gina Ortiz Jones, a former Air Force intelligence officer, was trying to become the first Filipina-American in Congress. She lost a close race to incumbent Rep. Will Hurd, a former CIA officer, in the race to represent a district that stretches from San Antonio to the edge of El Paso.
Also in Texas, Democrats Veronica Escobar and Sylvia Garcia could became the first Latinas to represent the state in the House. Eccobar will represent an district in the far western part of the state that includes El Paso County. Garcia will serve a district that includes eastern portion of the Greater Houston area.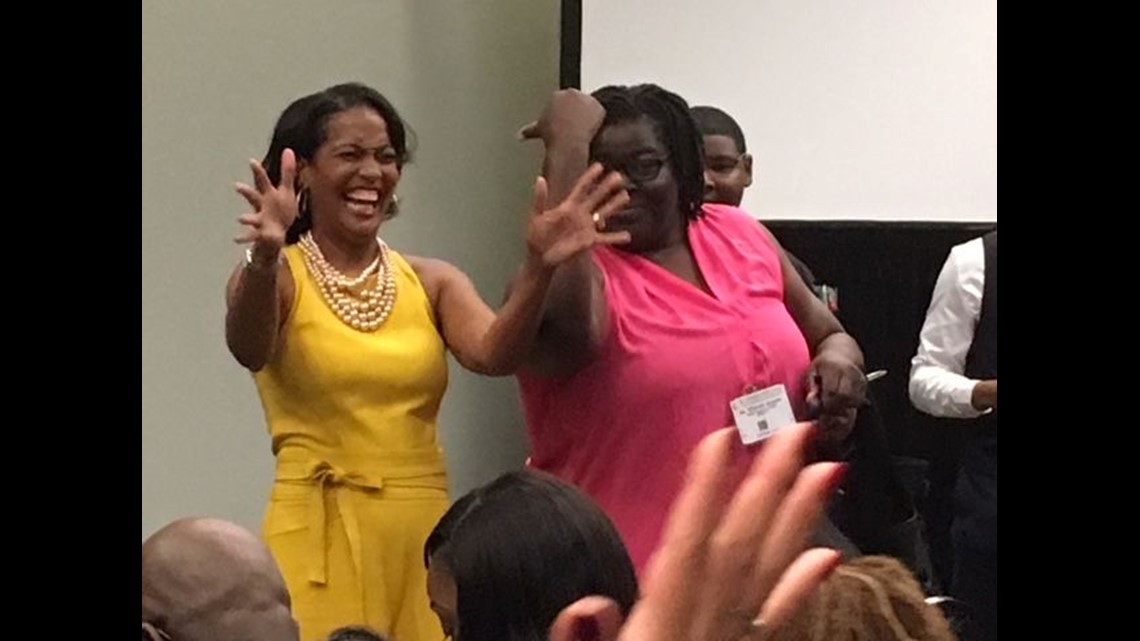 The trend of more women of color running came against the backdrop of the #MeToo Movement focusing on sexual harassment, the historic Women's March in January 2017, and the crucial role black women have played in recent elections, including helping Democrat Doug Jones pull off an upset last year in the Alabama Senate race.
Organizations ramped up spending to help more candidates of color.
MoveOn, a progressive group, set aside $1.3 million to help black women candidates. Of that, more than $1 million went to Abrams' campaign, said spokesman Nick Berning.
The group endorsed Abrams early because of her positions and the historic nature of her race. "It would be really important symbolically for her to win,'' Berning said.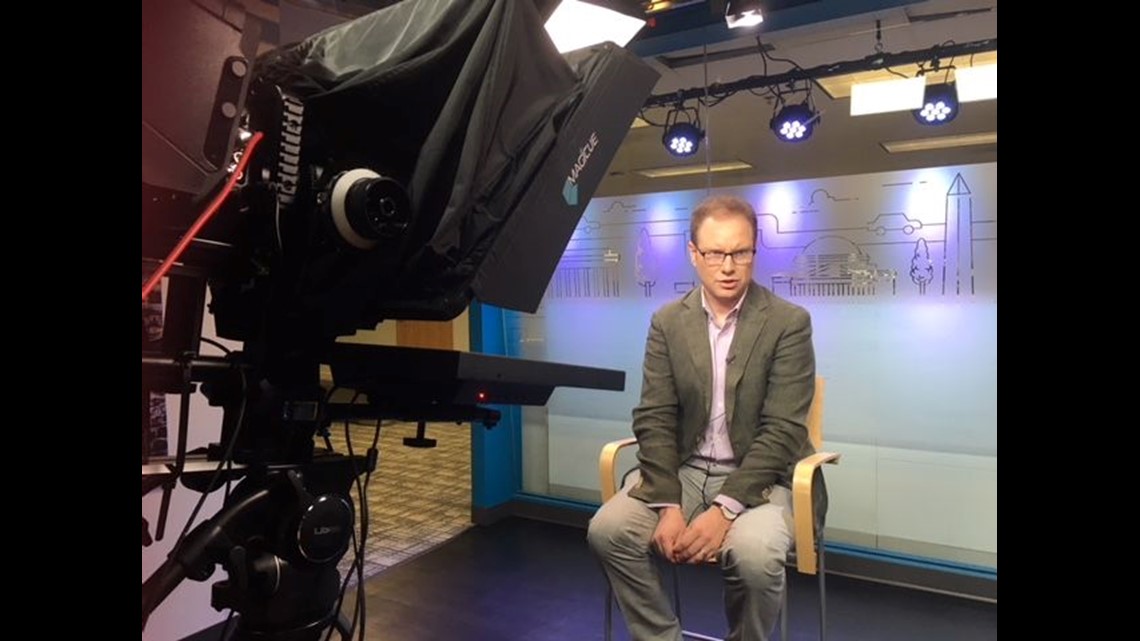 Nearly 67 percent of African-Americans said they would vote this midterm up from 56 percent in 2014, according to a recent survey by the PRRI, a nonpartisan research organization.
"It's actually African-American women driving that number," said Robert P. Jones, CEO of PRRI. "That would be pretty consistent with what we saw in Alabama in the special election with Doug Jones where African-American women drove a lot of the Democratic turnout. ... And it looks like we're seeing that at the national level."
The PRRI American Values survey, which polled 2,509 people over 18 years old from Sept. 17 to Oct. 1, had a margin of error of plus or minus 2.8 percentage points.
Contributing: Nicole Gaudiano