"When you put real love out into the world it comes back to you 3x's as much," Hamlin wrote in his first public message since the incident.
"The Love has been overwhelming, but I'm thankful for every single person that prayed for me and reached out," Hamlin wrote in his Instagram post. "We brung the world back together behind this. If you know me you know this only gone make me stronger. On a long road keep praying for me!"
Hamlin went into cardiac arrest and his heart stopped after making what appeared to be a routine tackle on Cincinnati Bengals receiver Tee Higgins as millions watched during the first quarter of Monday Night Football.
Higgins commented on Hamlin's Instagram post Saturday with the prayer hands emoji.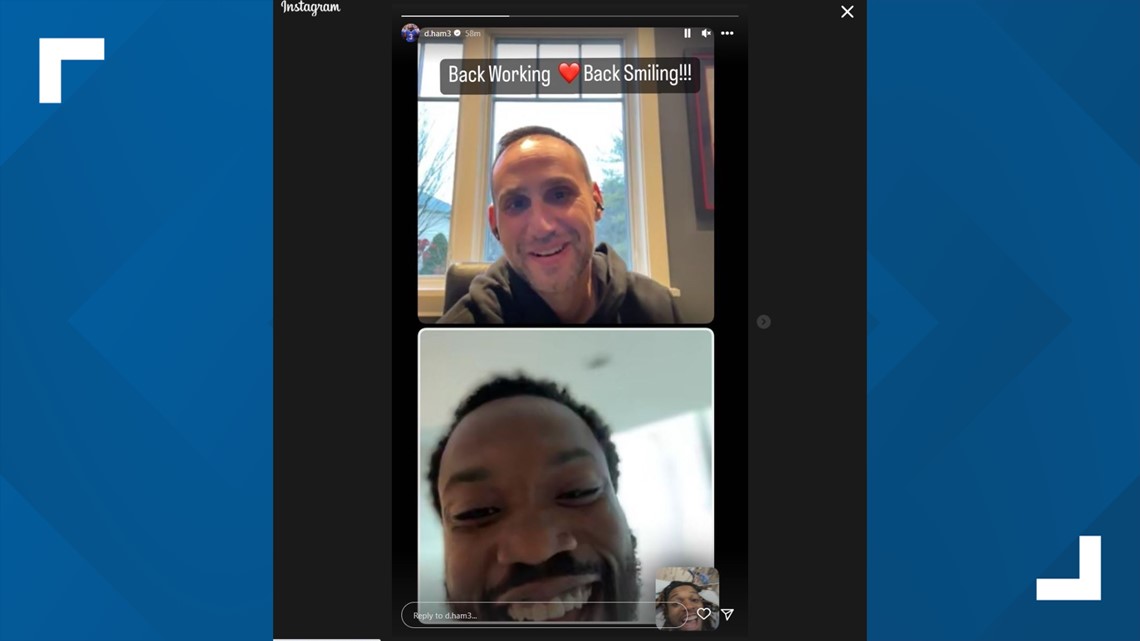 Earlier Saturday, doctors described Hamlin's neurological function as "excellent."
In providing their daily update on Hamlin, the Bills said he continues to breathe on his own but remains in critical condition at the University of Cincinnati Medical Center. Hamlin took a major step forward in his recovery on Friday when he was taken off a ventilator and showed an ability to speak.
The 24-year-old also made a brief live videoconference appearance Friday for his teammates, making several hands signs and saying, "Love you boys."
The Bills are planning to pay tribute to Hamlin and the first-responders and medical staff who treated the player when they close the season Sunday by hosting the New England Patriots.
The NFL also will show support for Hamlin during all Week 18 games, which started Saturday afternoon, including a pregame moment of support, painting Hamlin's No. 3 on the 30-yard line and pregame shirts with "Love for Damar 3." The Bills will also wear "3" jersey patches.