Plenty of people have won smaller prizes in the lottery game, but no one has matched all six numbers and won the grand prize since Oct. 14. Those 25 straight drawings without a winner have allowed the top prize to roll over and grow larger for three months.
The $1.35 billion prize is for a winner who chooses an annuity with annual payments over 29 years. Winners almost always take the cash option, which for Friday night's drawing would be an estimated $707.9 million.
Mega Millions is played in 45 states as well as in Washington, D.C., and the U.S. Virgin Islands.
What time is the Mega Millions drawing?
The drawing will take place on Friday at 11 p.m. Eastern (10 p.m. Central Time, 9 p.m. Mountain Time, 8 p.m. Pacific Time)
What days are the Mega Millions drawings?
The Mega Millions drawings currently happen every Tuesday and Friday night.
How late can you buy Mega Millions tickets?
The cut-off times for buying Mega Millions tickets vary by state. Usually, it's within one or two hours of the scheduled drawing. However, you should check with your local lottery.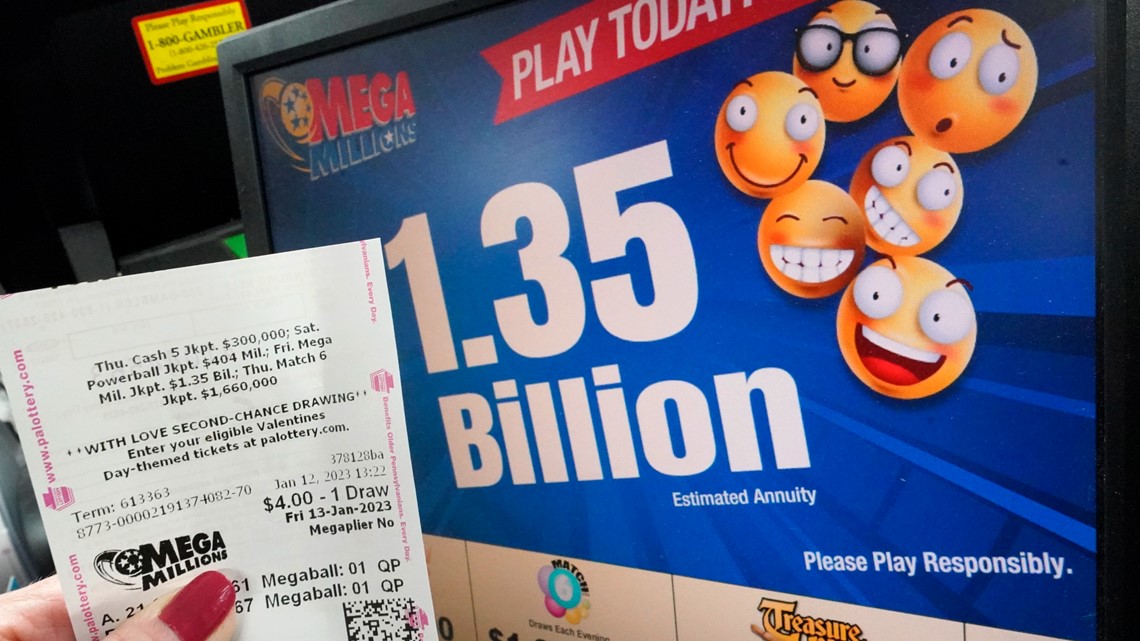 Can I buy Mega Millions tickets online?
If you don't live in one of those states, you may not be out of luck completely.
Another option that's popped up in recent years is courier services, like Lotto.com and Jackpocket, which allow players to order lottery tickets via a mobile app or website. Those companies go and buy the ticket on the player's behalf from a licensed retailer in their state, then upload an image of it on the app and securely store the physical ticket.
But location is again key, because these courier services are not available everywhere.
Jackpocket, which operates in 13 states and Washington, D.C., saw a big surge in orders as the Powerball climbed into record-breaking territory last year.
Jackpocket is currently available in Arkansas, Colorado, Idaho, Minnesota, Montana, New Hampshire, New Jersey, New Mexico, New York, Ohio, Oregon, Texas, Washington, DC, and West Virginia.
Lotto.com, which also operates in Texas, Colorado, New Jersey and New York, said it saw a 1,181% increase in Powerball tickets sold in November compared to October as the jackpot surpassed $1 billion.