ATLANTA — President Joe Biden said he was asked to deliver the eulogy for Jimmy Carter -- by the former president himself.
"He asked me to do his eulogy. Excuse me, I shouldn't say that," the president said during a fundraiser in Rancho Santa Fe, California on Monday night.
The two have been friends for more than 45 years. Carter is currently receiving in-home hospice care.
"I spent time with Jimmy Carter, and it's finally caught up with him. But they found a way to keep him going for a lot longer than they anticipated, because they found a breakthrough," the president went on to say.
He is likely referring to the 39th president's longtime battle with cancer.
In 2015, Carter said the cancer spread to his brain. By 2017, after undergoing radiation treatment, he said it was cleared.
More recently, Carter underwent brain surgery in 2019 to relieve pressure caused by bleeding after a series of falls, some of which left the former president with a fractured pelvis, a black eye and stitches.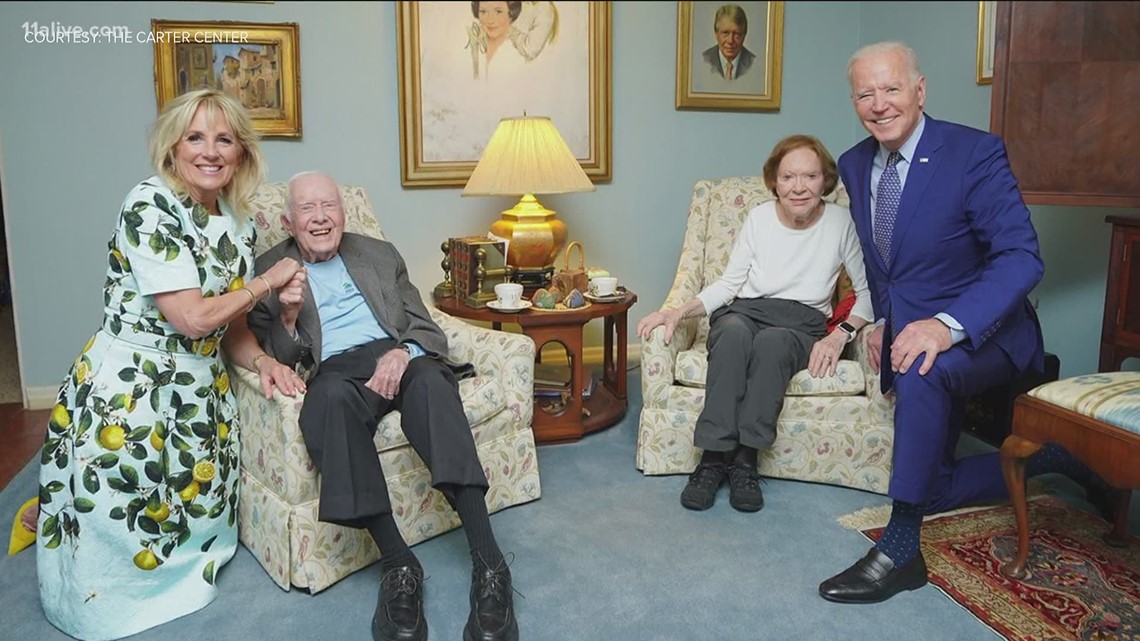 The Biden's went to see the Carter family in Plains in 2021. That was their last-known visit with one another. It is unknown, however, when the conversation regarding the eulogy was. The White House said there have been no recent calls between Biden and Carter.
Their friendship dates back to when Biden was a first-time Delaware senator in 1976 when he endorsed Carter for the presidency, the governor of Georgia at the time. Biden opted to endorse the Southern candidate over any of the party's Northern contenders.
The Carter Center in Atlanta announced last month that the 98-year-old former president has opted to spend his "remaining time" at home with his family instead of receiving continued medical attention in the hospital.