COLUMBIA, S.C. — The Midlands got heavy rain and gusty winds, but no tornadoes as a series of storms rolled through South Carolina Thursday.
The tornado watch that had been in effect for most of the day for the Midlands was canceled Thursday evening. Rain was still expected to fall through the morning.
A flash flood watch continues for a large part of the Midlands until 1 AM Friday.
The biggest rainfall amounts are coming in from the Upstate of South Carolina. The Greenville airport received nearly 5 inches of rain Thursday. That area also saw much more severe wind damage, including a possible tornado.
The totals have not have been as big in the Midlands, but the heavy showers have caused some flooding issues.
In Newberry County, several roads were flooded out. The school district announced that classes would be delayed Friday by two hours as a result.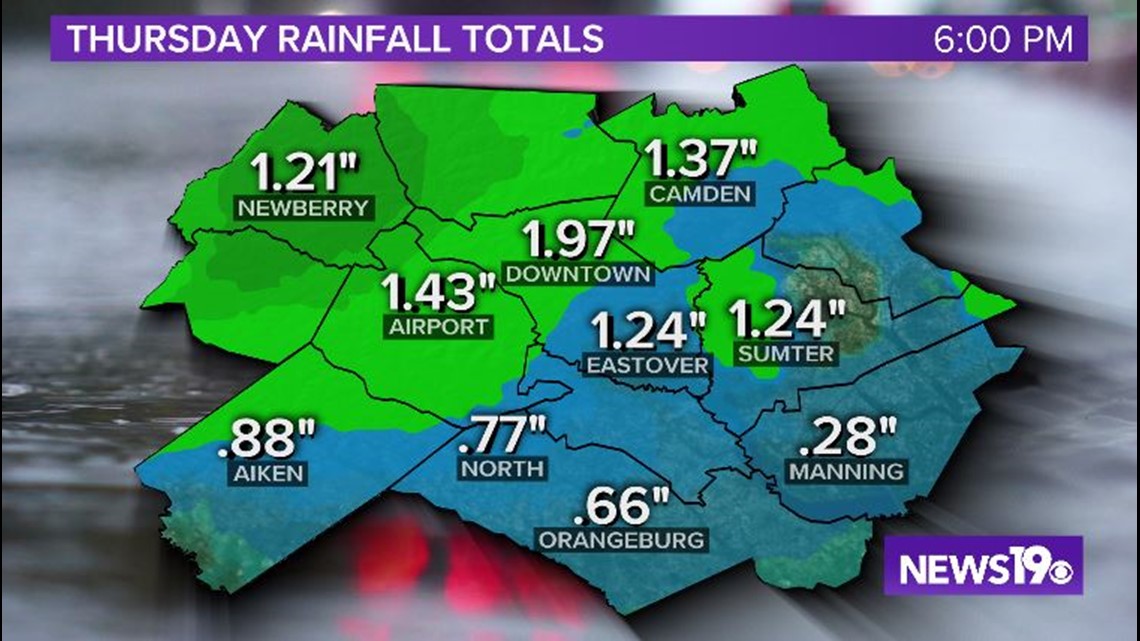 A flash flood watch means conditions may develop that will lead to flash flooding. Never attempt to drive through flooded roads. It does not take much water to move a vehicle off of the road into deeper water.
Never walk through flooded streets and stay away from storm drains in a flooding event.