IRMO, S.C. — Mowing a neighbor's lawn is something teens commonly do in the summer to earn an extra buck.
As it begins to get warmer and schools are getting closer to letting out, Irmo citizens have noticed that their teens can't do this. Not because they aren't able, but because of an ordinance the town has in place.
In The Town of Irmo's Code of Ordinances, Section 24 describes peddling, soliciting and vending as:
"the practice of entering or being upon any private residence; private property; public street; public place or vacant lot, or by traveling from place to place in the town by solicitors, peddlers, hawkers, itinerant merchants, and transient vendors, not having been requested or invited to do so by the owners or occupants, for the purpose of selling, offering for sale, or taking orders for or soliciting the sale of any goods, ware, merchandise, or other personal property, or for peddling or hawking the same, including sales by sample and the taking or soliciting of orders for future delivery of photographs, portraits, prints, pictures, magazines, clothing, fixtures, machines, appliances, and all other articles or things to be made, produced, combined or manufactured."
It then says that doing any of these things is prohibited.
Irmo citizen Dan Newbanks commented on this ordinance saying, "And that includes, you know unfortunately, by the letter of the law, it includes teenagers looking for extra money in the summer. Whether that's mowing grass or selling cookies or lemonade. Is it gonna be an issue? Maybe not, but what's the guarantee?"
Town Council member Kathy Condom supports citizens who think teens should be able to do this saying, "And I don't think we're talking about making a lot of money, I think its just walking around money. And they deserve to do that, you know we all did it when we were teenagers. Anyway, that's just my opinion. I think after the controversy with the present situation is over, I would like to amend it and say 'this excludes teenagers in the summer."
According to the ordinance, violators could be fined $500 or 30 day imprisonment.
"I don't think code enforcement is looking for teenagers to harass," Condom says, "but if there was a formal complaint, they would have to go and stop him from mowing the grass. I don't know if they could do anything else, but they could stop him."
Noah Clarkson is an Irmo teen who says that he and some friends just like going door to door telling neighbors that they will mow their lawns. He told me most of the money just goes back into gas for the lawnmowers.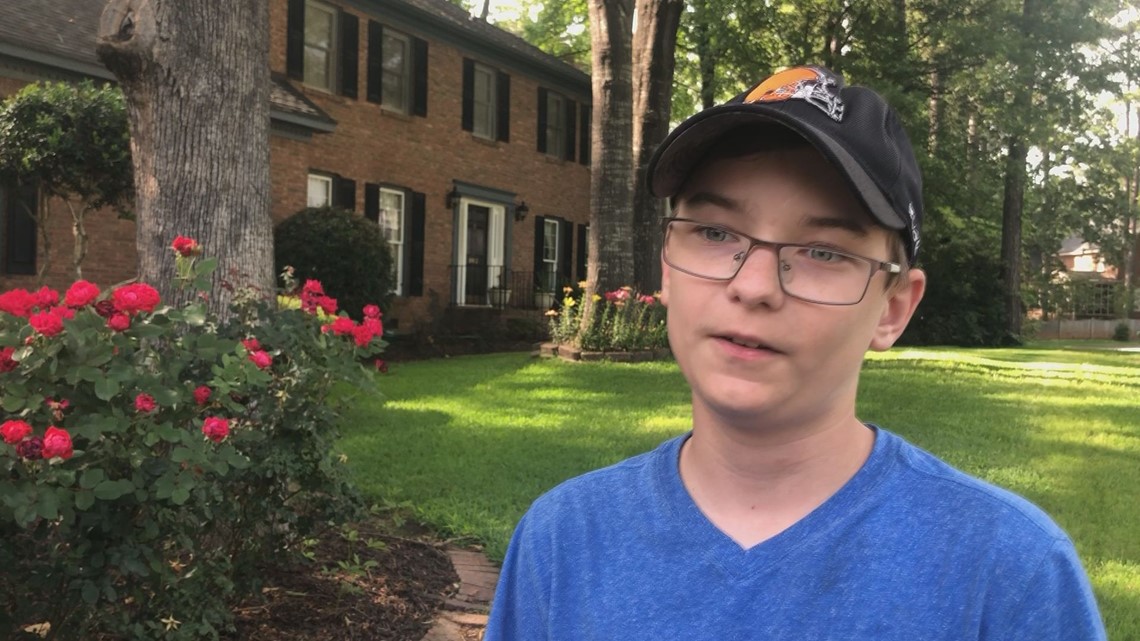 Another council member Barry Walker told me teens cutting grass can "keep them out of trouble, let them earn some money for the summer, and then they can make enough money so they can buy their school supplies when they go back to school, you know?" he continues, "It's a win-win for everybody: I get my grass cut, they earn money legally and learn how to be entrepreneurs. That's the way Irmo should be, promote that sort of stuff."
Condom told me that she eventually wants to introduce an exemption to this ordinance for young people in the summer months.
If you have any story ideas or information on things happening around town, contact us at StreetSquad@wltx.com or tweet us using the hashtag #StreetSquad19.