THURMOND, N.C. — A tractor-trailer ran off the road and narrowly avoided crashing into a house, causing both to catch fire on Highway 21 in Thurmond. The driver hit a tree in the front yard and truck bursted into flames.
The accident happened Thursday morning when another tractor-trailer ran the driver off the road, according to authorities. The tractor-trailer then slammed into a tree in front of a house, igniting a fire. At least two people inside the house were able to get out safely.
Holly Bottoms
The driver, Jeffery Reed, was taken to an Elkin hospital with a knee injury. Reed is expected to be okay.
Fire crews with the Storm Hill Fire Department worked quickly to put out the blaze. The tractor-trailer was carrying water.
PHOTOS | House, Tractor Trailer Catch Fire After Crash
Tractor-Trailer, House Catch Fire in Wilkes County After Crash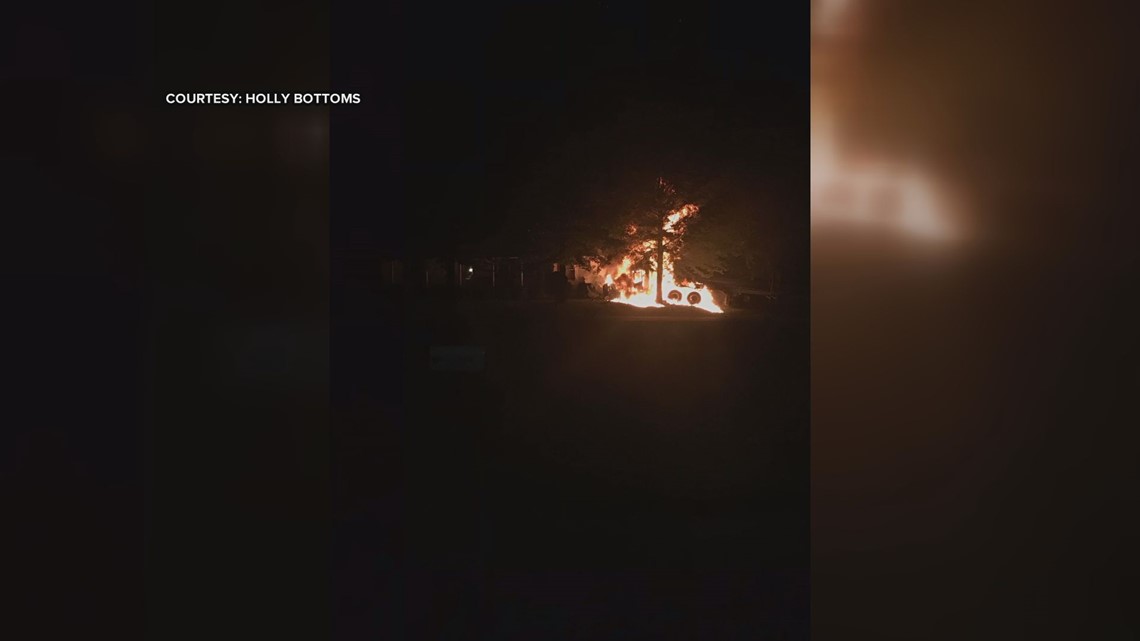 The house is beside the Dollar General store at the intersection of the highway and Roaring Gap Road.
Follow WFMY News 2 on Facebook and Twitter
► Make it easy to keep up to date with more stories like this. Download the WFMY News 2 App: Apple Users, Android Users