ATLANTA — Longtime Braves broadcaster Chip Caray off to St. Louis, where he'll be able to call the games of his hometown team and follow in the footsteps of his famed grandfather Harry Caray.
Caray's decision to leave Atlanta after nearly 20 years across different stints calling Braves games was "entirely by his choice" and driven by the pull of returning to his native St. Louis.
"I'm grateful and excited to come home and call games for the team that made me fall in love with baseball as a kid in St. Louis County," Caray said in a statement. "As a visiting broadcaster, I have always admired the passion, knowledge, and loyalty of Cardinals fans, both here in St. Louis and across the country."
Harry Caray, famous later in life for his signature calls of Cubs games, actually began his career in St. Louis and worked nearly 25 years calling the Cardinals. Chip Caray's father, legendary broadcaster Skip, forged his own Caray legacy when he moved to Atlanta and took up calling the Braves in the late 70s.
Chip graduated from the University of Georgia in 1987 and began calling the Braves for the first time in a brief stint in the early 90s. He settled in as a more permanent fixture with the team in 2005, getting to call games with his father before Skip's death in 2008. From 2010 on, he's been the lead play-by-play man on Braves local TV broadcasts.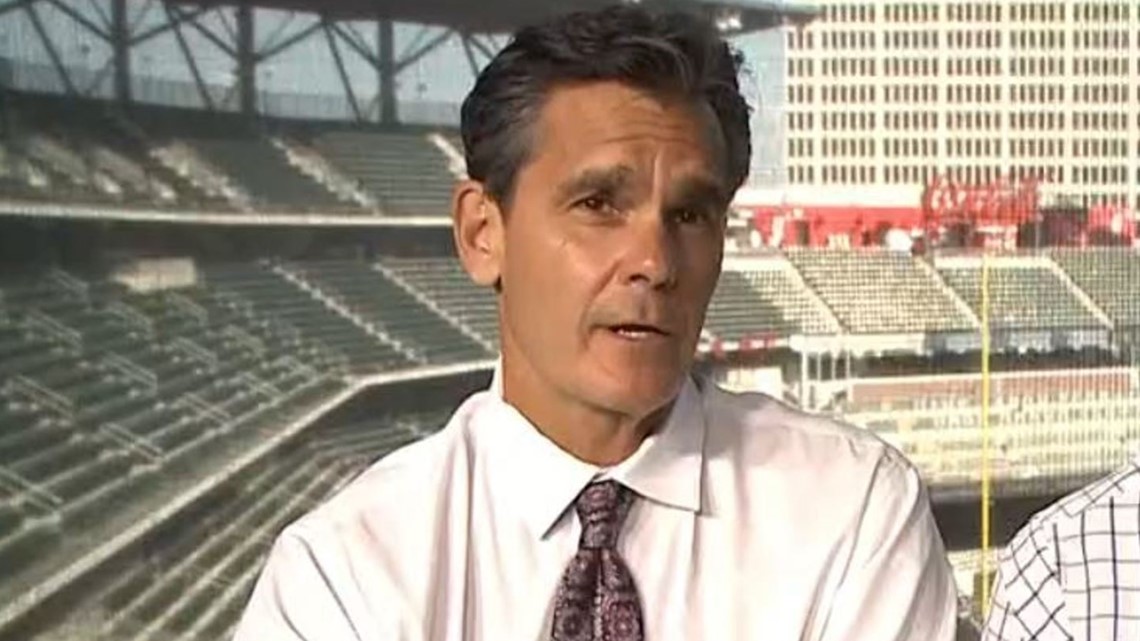 11Alive's Joe Ripley noted on Twitter that Caray's departure will mark the "end of an era in Atlanta."
Others, including 92.9 The Game's Grant McAuley, praised him for how he welcomed in and encouraged newcomers to the Atlanta broadcasting scene.
Caray will replace Dan McLaughlin in St. Louis after McLaughlin left the Cardinals broadcast booth following a DWI charge, reportedly his third since 2010.
Chip Caray's previous baseball broadcasting stops include stints with TBS, Fox, the Chicago Cubs and Seattle Mariners.