Clemson, SC (WLTX) - If you're a Tiger fan looking for another memento, here's one you might be interested in.
The National Bobblehead Museum has unveiled a limited edition bobblehead commemorating Clemson Football's two National Championships.
The bobblehead features Clemson mascot, The Tiger, holding the 2016 College Football Playoff National Championship Trophy in one hand and the 1981 commemorative football in the other hand with two replica Championship rings at the base. The backing lists the years of the Championships—1981 and 2016.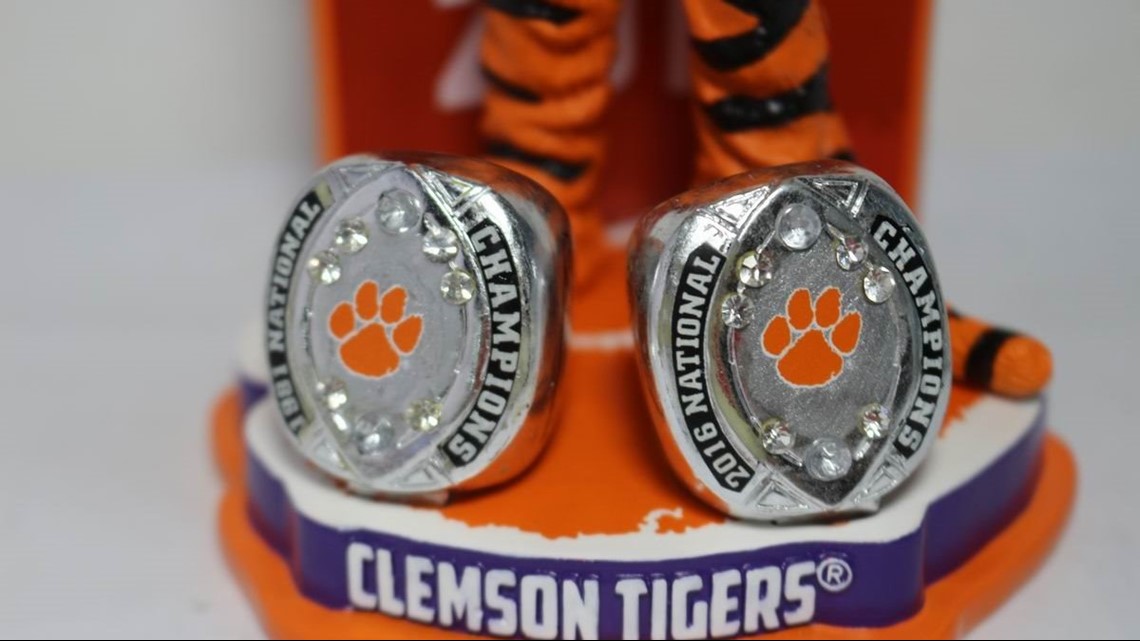 The bobbleheads cost $40 each with a flat shipping rate of $8 per order.
The first batch of bobbleheads is expected to be delivered in September.
The 1981 Clemson Tigers capped off an undefeated season with a 22-15 victory over the #4 Nebraska Cornhuskers in the Orange Bowl. The team ended the season #1 in both the Associated Press and United Press International (UPI) polls and were selected as Consensus National Champions by the AP, UPI, Football Writers Association of America (FWAA) and the National Football Foundation (NFF).