CLEMSON, SC — Dabo may be threatening to leave because of fans and critics not satisfied with his undefeated team but Dabo's assistant's could possibly be moving on.
We start with Defensive coordinator Brent Venables. The 2016 Broyles Award winner has been rumored to be a candidate to lead Texas Tech. The Red Raiders fired Kliff Kingsbury over the weekend after a losing season.
Brent and Texas Tech Athletics Director Kirby Hocutt are good friends and were college teammates at Kansas State in the 90s.
Brent said he has talked to Kirby recently but didn't give any details. Brent's son Jake is a freshman linebacker on the Clemson football team. Brent said he sold him on the dream of playing at Clemson and doesn't want to be hypocrite but at he never said I'm not interested in the opening.
"I've never tried to leverage another situation for another. Ever. I would never try to prostitute myself out," Brent said during today's press conference.
"If I'm worthy of something then let the powers that be decide. You want to be valued, you want to be appreciated, to me I get more out of that than anything. To me I get all that here at Clemson," Brent added.
On the other side of the ball both of Clemson's offensive coordinators are rumored to be up for some coaching gigs.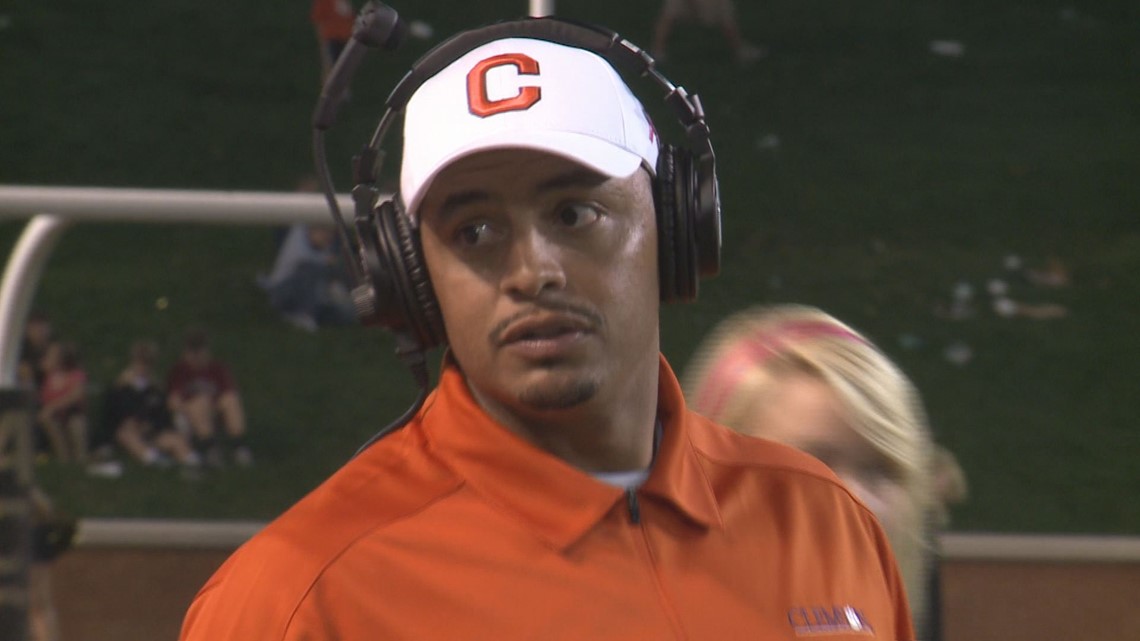 Tony Elliott, last year's Broyles Award winner, his name is coming up at Maryland, UNC and East Carolina if current head Scottie Montgomery is let go. The Pirates have suffered four straight losing seasons.
It's also being reported that former Texas coach Mack Brown is front runner for the Tar Heels.
Jeff Scott is also being rumored to possibly take over Charlotte or could be headed to ECU as well. Today Coach Elliott addressed these rumors.
"That's the Lord's plan, the Lord's timing, all that stuff will have it's place but right now we're in the midst of championship run and my focus is on Clemson," Tony said. "For me my focus is on Clemson football. I'm at home here. My boys were born here. I love it here. So I really haven't given much thought as to what lie beyond next week."
Clemson will face Pittsburgh for the ACC Title in Charlotte at Bank Of America Stadium this Saturday night.