"Proud? That would be an understatement," Victor Glover Sr. said with a laugh Sunday evening as he waited for the SpaceX launch with 30 other family members at Cape Kennedy in Florida.
"My chest is probably sticking out about two miles," he joked. "Just ecstatic about this moment in time."
Because for this historic moment in time, his son is in the pilot's seat. Victor Glover Jr., 44, is an engineer, Navy Commander, F-18 pilot, and now the pilot of the Resilience. He will also become the first Black long-term resident of the ISS. Other Black astronauts have previously been aboard the space station, but they were there for shorter stays during space shuttle missions that helped assemble the orbiting outpost.
"I saw a shuttle launch in elementary school. And I thought, 'I really want to fly that,'" Glover said in a NASA interview shortly after being selected as an astronaut in 2013. "The job that we do on the ground to motivate and inspire the next generation of our science and technology workforce is one of the best parts of this job for me."
"I can't wait to go above a hundred kilometers and live on the space station, and that fascination I look forward to sharing with people, I have it as well, it burns bright," he said.
When asked during a recent news conference about making history as the first Black astronaut to spend extended time on the ISS, Glover modestly downplayed the significance.
"It is something to be celebrated once we accomplish it, and I am honored to be in this position and to be a part of this great and experienced crew," he said. "And I look forward to getting up there and doing my best to make sure, you know, we are worthy of all the work that's been put into setting us up for this mission."
"I learned to stop doubting him a long, long time ago when he kept accomplishing everything he kept saying he would accomplish," Glover Sr. said. "Now he's an astronaut. He's sitting over there in that capsule waiting to take off and I'm just blown away by it all," he said in the hour before Sunday's launch.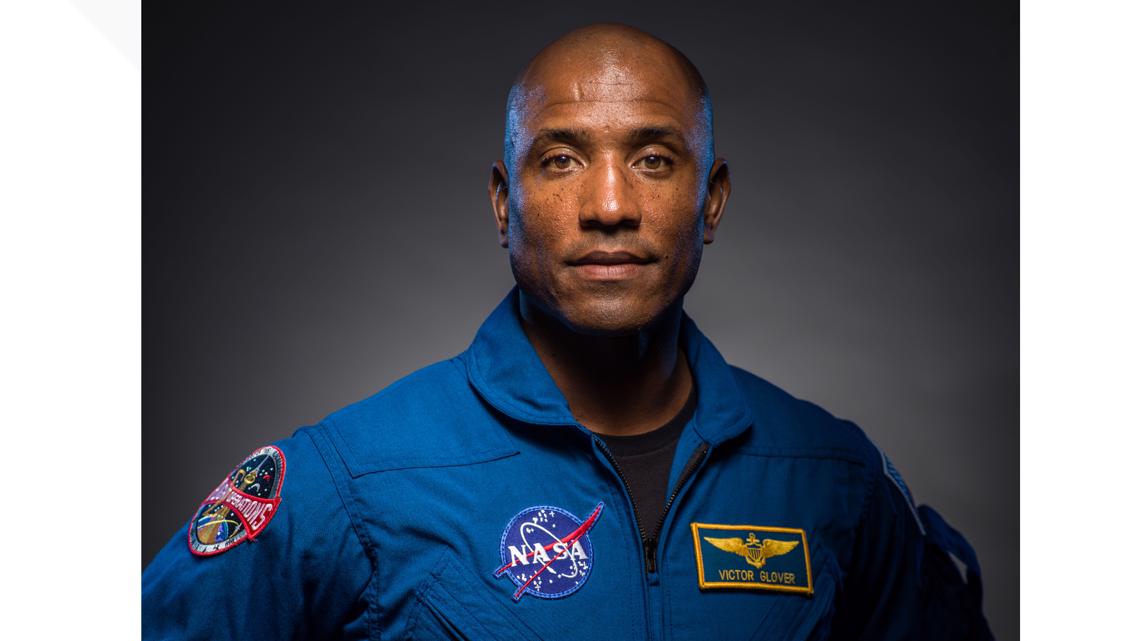 Glover is part of an international mission in the Crew Dragon capsule right now with Michael Hopkins, Shannon Walker, and Japanese astronaut Soichi Noguchi. Their 28-hour trip has them scheduled to dock with the ISS at 10 p.m. Central on Monday. They are scheduled to stay at the ISS for six months conducting experiments before they return to earth in April. And when they do, Glover's wife and daughters will be there to greet him to celebrate his latest other-worldly accomplishment.
That is, if a proud dad from Prosper doesn't race through the crowd to hug him first.
"He knows how much I love him. How much I am so, so very proud of him," Glover Sr. said.