OCONEE COUNTY, S.C. — Several agencies rushed to the scene on Sunday when a large carrying roughly 45 members of an Aiken church overturned along a rural South Carolina highway.
The Crossroads Volunteer Fire Department shared details about the incident late Sunday afternoon, explaining that a bus carrying several people from St. John's United Methodist Church in Aiken had overturned on West Oak Highway near 4 Tees Drive roughly four miles south of Seneca in Oconee County.
Members of the department arrived to find those on the bus already working to free themselves. Based on the assessment of first-responders, the fire department said no injuries were found among those who were on the bus.
The stranded church members were then helped by Lifeline Community Church which fire officials said was a short distance away. The fire department credited the driver for minimizing the seriousness of the rollover.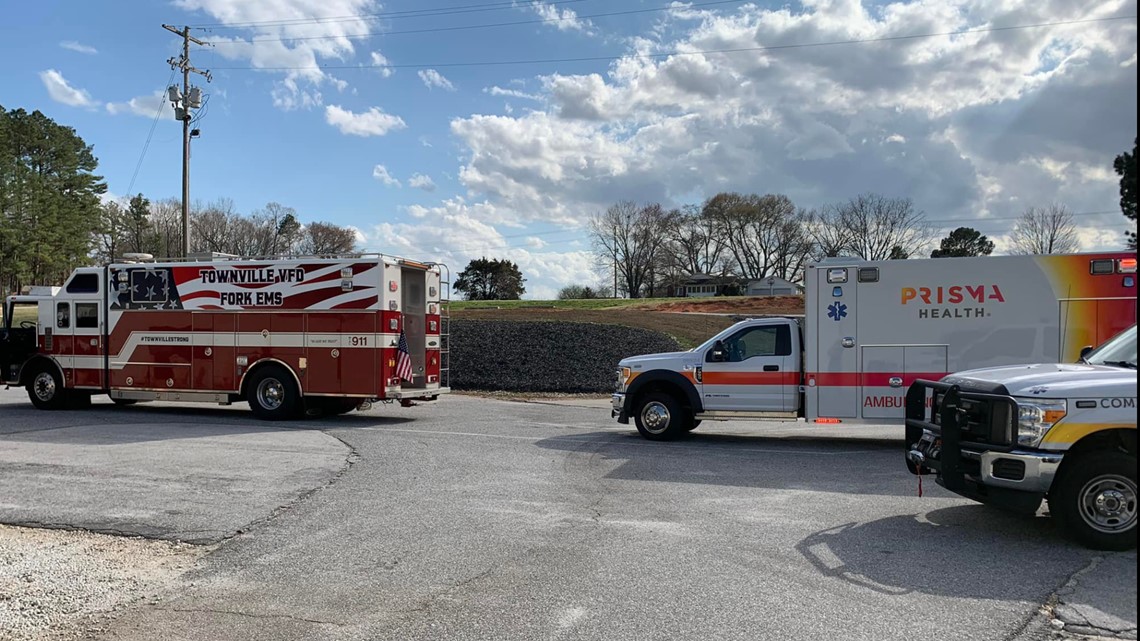 While specific details about what exactly caused the incident weren't released, the department suggested some sort of mechanical malfunction may have been to blame.
The department also thanked numerous agencies including Oakway Fire, Townville Fire, Oconee Emergency Services, Prisma Health EMS, Oakway Rescue Squad, the Oconee County Sheriff's Office, the South Carolina Highway Patrol, Cross Roads Baptist Church, Lifeline Community Church, Cartee Towing, and a local county councilman, Julian Davis, for their assistance.