COLUMBIA, S.C. — A major shift in traffic is coming for thousands of commuters.
On Friday, March 24, at 9 p.m., I-77 northbound will be closed from the I-26 interchange to Bluff Road - and that could make your commute a little longer.
Many commuters are not excited.
"I do work in this area, and I'm a truck driver, a delivery truck driver," said resident Russell Hiller. "It will affect me. It might add a little more time to my day."
Hiller is one of many that are not excited to see the busy interstate transform into a construction zone.
"You know, starting on an interstate that's really busy, that's just gonna make things worse," said resident James Boyce.
The first stage of the project will close only northbound lanes as they work to improve bridge decks, which will be overlaid with new concrete to provide a new riding surface between mile markers 0 to 5.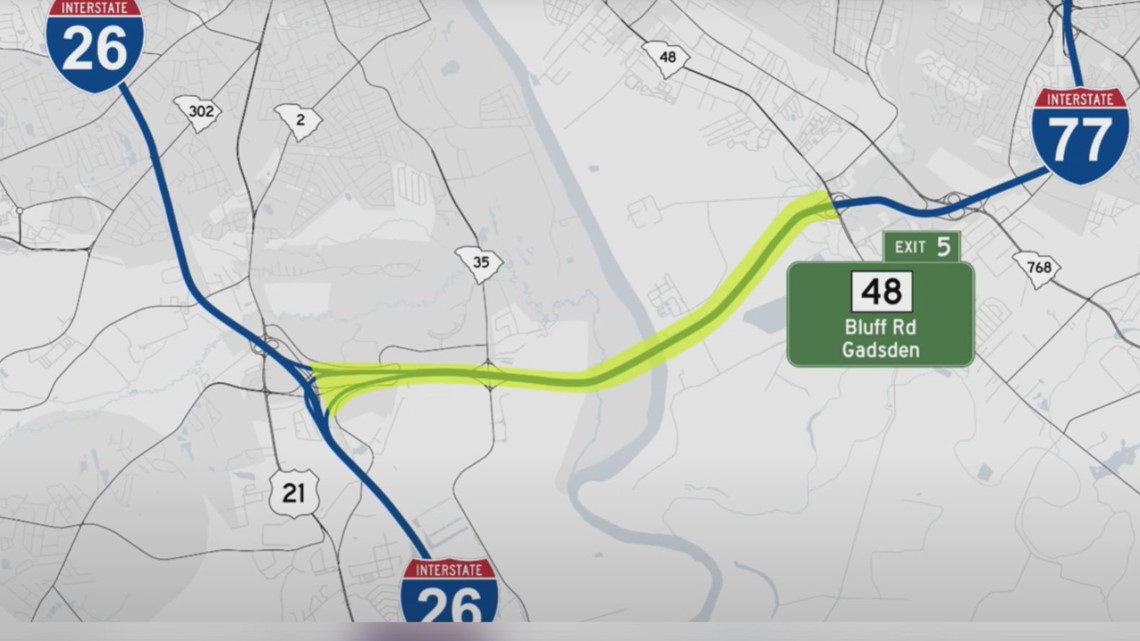 "I think they can do a better way, such as preparation and letting people know," Boyce said.
"I think it's probably going to be slightly heavy traffic during on the weekend, especially Friday and Saturday, because everyone is coming down to the Five Points area and coming to the arena and basketball games," said University of South Carolina student John Sullivan.
The southbound part of this project is expected to take shape in April.