COLUMBIA, S.C. — Malfunction Junction in Columbia is one of the most congested areas in the state. According to the South Carolina Department of Transportation, the corridor operates at an 'unacceptable Level of Service' resulting in an 'above average crash rate.'

Back in 2015, the SCDOT began constructing a plan to fix this corridor of roads made up of I-26, I-126 and I-20, as part of their 10-year strategic plan, titled the Carolina Crossroads Project.

On May 2nd, SCDOT and the Federal Highway Administration approved the Final Environmental Impact Statement and Record of Decision for the project. Meaning the effects the project will have on the environment and the community have been approved.
"It identifies the selected alternative for the fix to malfunction junction," says project manager Brian Klauk, "and what this allows us to do is to now move forward to right of way, construction, and getting our environmental permitting lined up."
Klauk says the construction is set to begin in late 2020, early 2021 and is expected to take from five to seven years.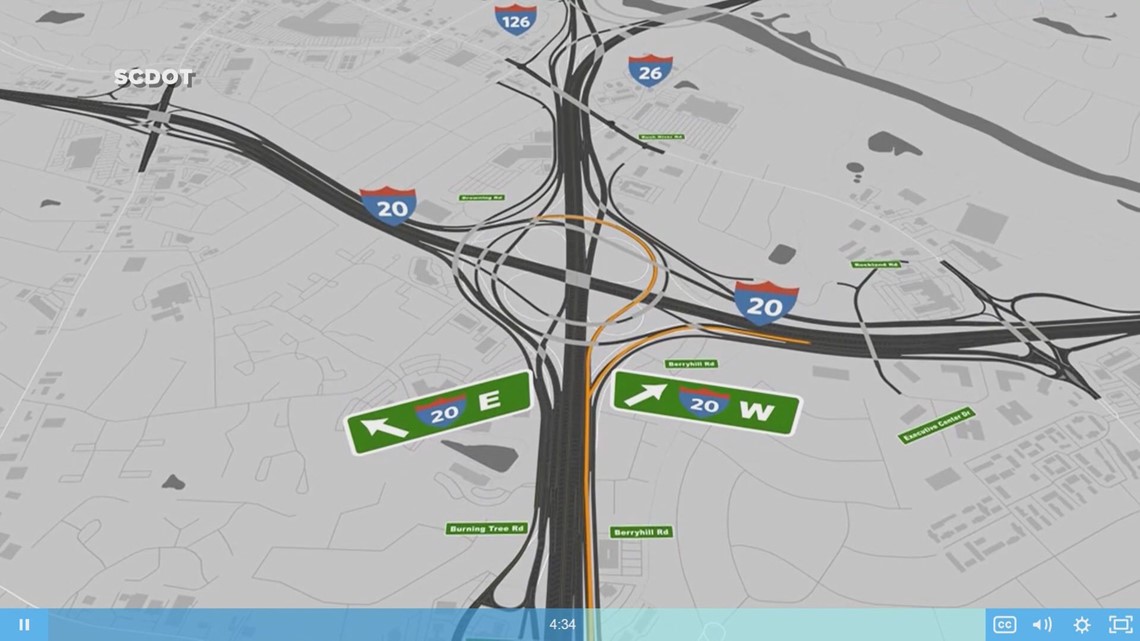 "We recognize that once the construction starts, there is going to be some increased traffic, and so we have coordinated with The Comet and with others and we're going to develop a ride sharing app," Klauk told us, "That includes not just The Comet, but other modes of transportation like bicycling, van-pulling, and car pulling to try to reduce traffic in the construction zones and get people to where they want to go faster."

I spoke with AMF Columbia Lanes, located on Bush River Road, right in the middle of the congestion, who said some of their bowling league members are concerned that they may need to move their scheduled times back because of increased traffic.

The $1.5 billion project will affect 14 interstate miles, 12 interchanges and 19 bridges.