COLUMBIA, S.C. — An early morning vehicle accident on Assembly Street, near Laurel Street, has sent the driver to an area hospital and caused power outages in the area.
The incident occurred around 7 a.m. Tuesday, July 7. Columbia Police are on the scene investigating the cause of the accident.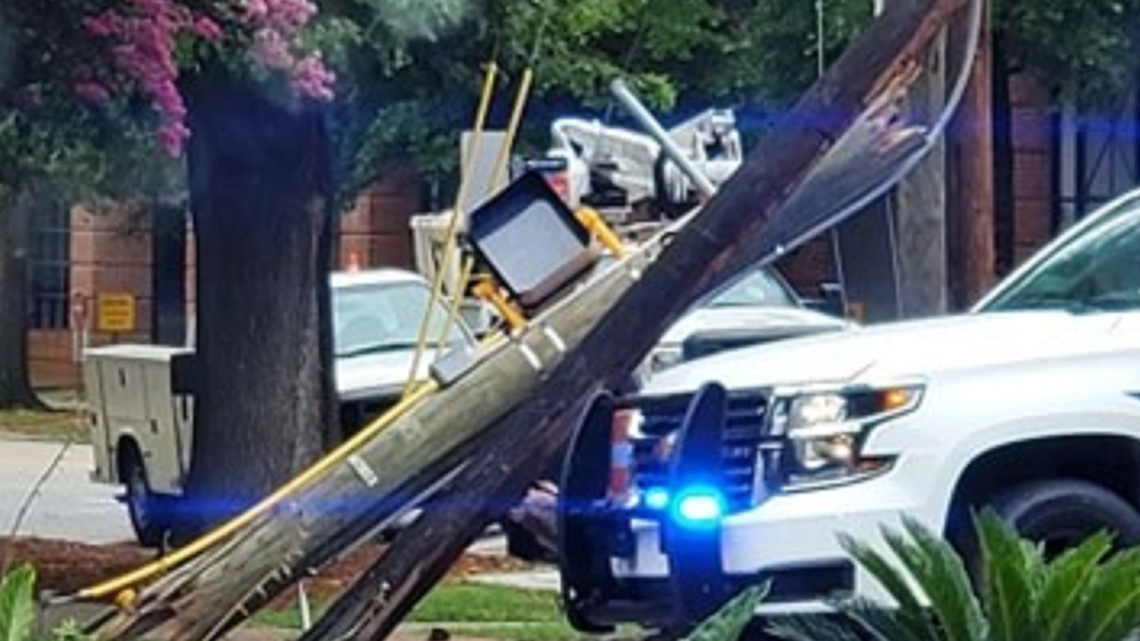 The northbound lanes of Assembly at Laurel Street are blocked.
Dominion Energy reported power outages in the immediate area due to the downed lines. According to Dominion's website, repairs should be completed by 3:30 p.m.