COLUMBIA, S.C. — No matter the scale, whether it be local, national, or global, 2019 was a record breaking year in terms of it's temperature.
The National Oceanic and Atmospheric Administration and National Aeronautics and Space Administration have released their global temperature data from 2019, naming it the second hottest year on Earth in recorded history.
The hottest year on record globally was in 2016.
Impacts from the record heat in 2019 were felt across every continent. From heat waves over the summer in Europe that broke many all-time record highs to Alaska setting a new all-time temperature record by reaching 90 degrees in Anchorage.
Historically low levels of Arctic sea ice were also recorded last year.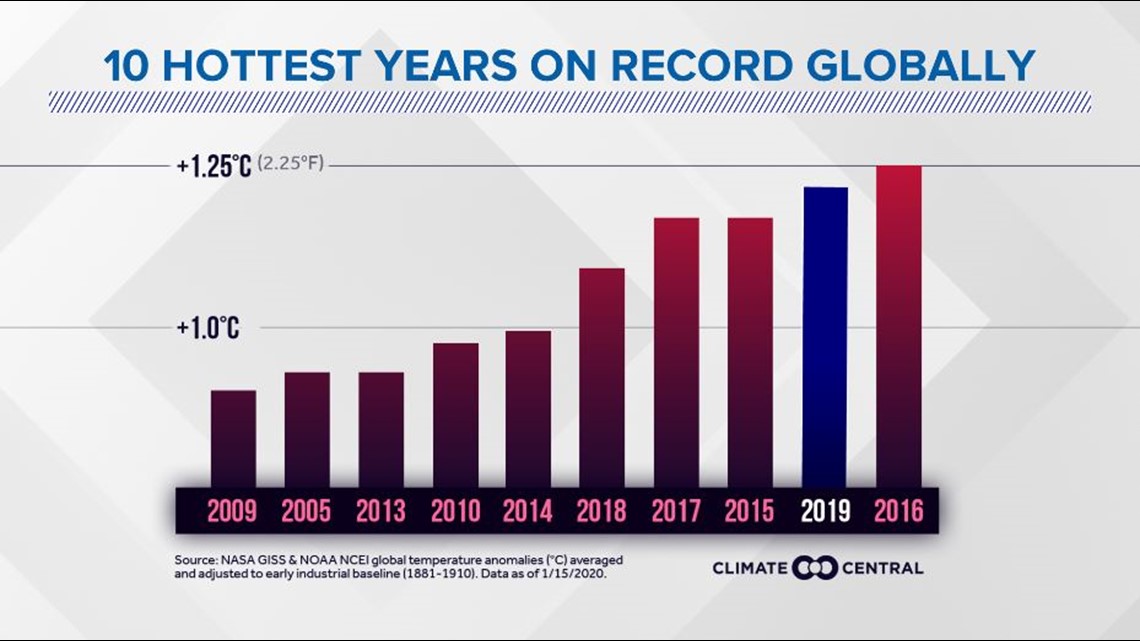 Looking at the United States as a whole, the country experienced warmer than normal conditions, albeit not as extremely hot as it was across the entire world.
Portions of the Plains across the US were some of the only locations to see below average temperatures across the planet. On the other hand, the Southeast US faced record heat.
North Carolina and Georgia had their hottest year on record in 2019. For South Carolina, 2019 was the second hottest year the state has experienced.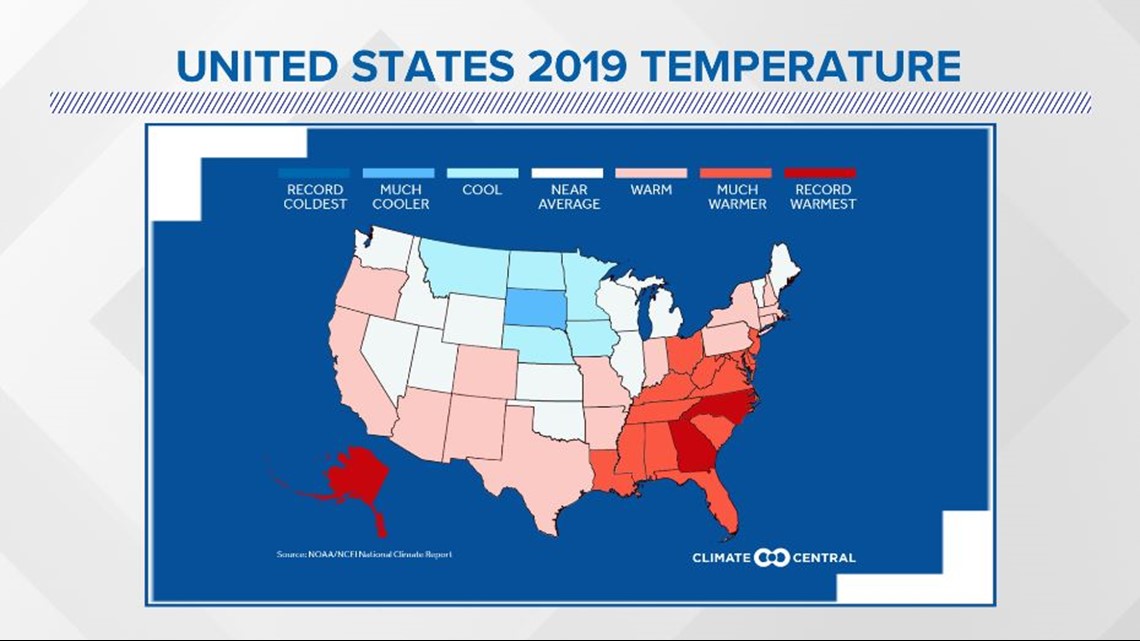 According to Climate Central, seventeen states had one of their top 10 hottest years on record in 2019. There were no states that had any of their top 10 coldest years on record.
Increasing temperatures are not just an inconvenience, but also result in intensifying extreme weather events. In 2019, the United States saw 14 weather-related events that cost more than $1 billion according to NOAA. All of these events were hot-weather related.
Hurricane Dorian was one of these $1 billion disasters as it skirted the South Carolina coast before making a landfall in North Carolina.
In order to curb the effects of rising temperatures, emissions across the world need to be drastically reduced. If not, temperatures will continue to rise and break records.
Other side effects that will continue as the global temperature warms include extreme periods of flooding and drought, melting ice, and increased wildfire risk.